Exchange of CEOs in the Ministry of Tourism
Amir Halevi outgoing and Brigadier General (Res.) Danny Shachar incoming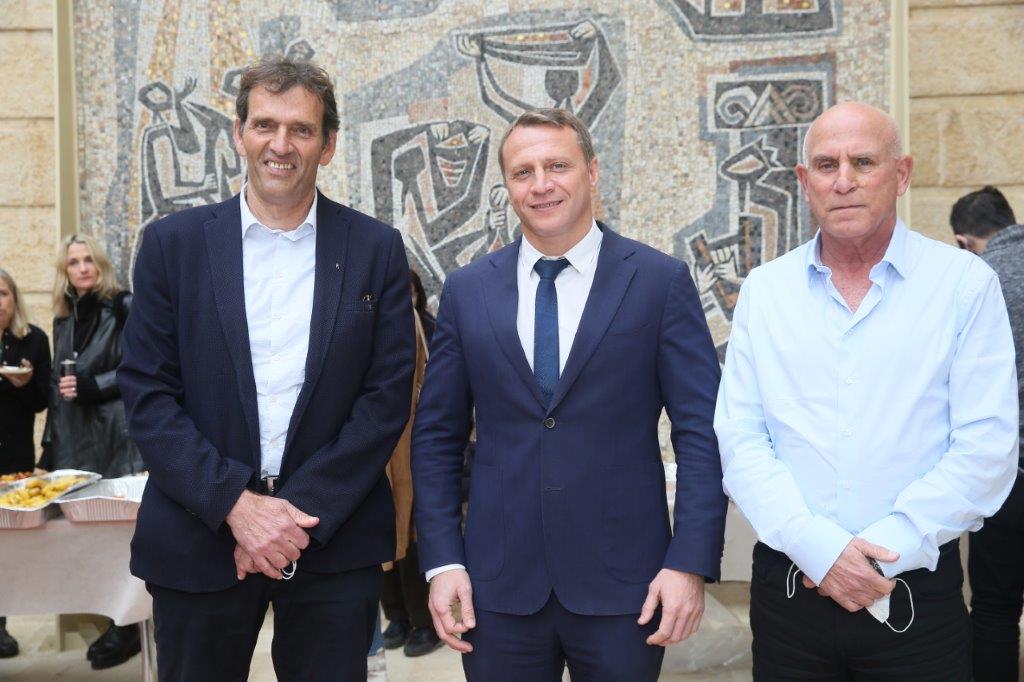 This week, the period of overlap between the incoming CEO of the Ministry of Tourism – Brigadier General (Res.) Danny Shachar, and the outgoing CEO – Amir Halevi ended, after 9 years of doing enormous things for the tourism industry.
Brigadier General (Res.) Danny Shachar, who brings with him extensive experience in managing public systems, entered his position during a challenging period for the tourism industry.
At the CEO exchange ceremony, held in the presence of Minister of Tourism – Yoel Razvozov, they congratulated Halevi and wished success to Shachar, among others: Miki Federman – Chairman of the Coordination Chamber of the Tourism Industry in Israel, Former Tourism Ministers: MK Yariv Levin and Uzi Landau, CEO of Social Security – Meir Spiegler, in charge of government ministries and trust units in the Civil Service Commission – Avi Haliva and more.
The Ministry of Tourism wishes great success to the new CEO in his position, and thanks the outgoing CEO for his many years of work and wishes him success in the future.
Photo: Miri Shimonovich