IMTM fair to hit record numbers as it celebrates 25 years
IMTM is celebrating 25 years of success in the tourism industry in Israel.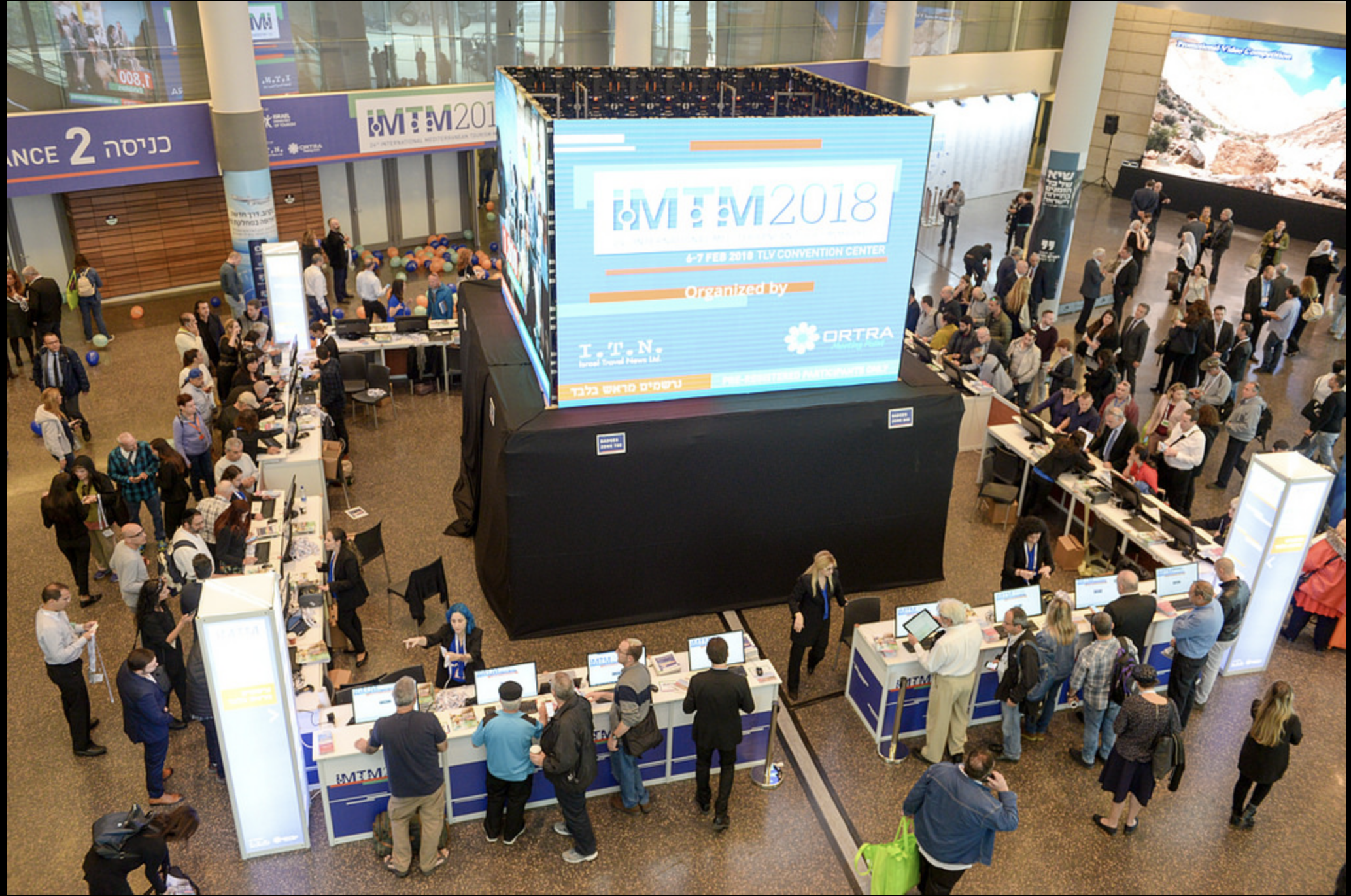 On its 25th anniversary in the running, IMTM (International Mediterranean Tourism Market), the largest tourism fair in the Middle East, will see a record number of 200 exhibitors, about 50 delegations from abroad and thousands of attendees this year at Expo Tel Aviv on February 12-13.
Eyal Shmueli, IMTM publisher and one of the founders of the IMTM exhibition fair, said, "For the last 25 years, the international tourism exhibition has remained a staple for attracting the travel industry as a whole. Airlines, hotels and entertainment sites participate in the exhibition each year and present their innovations and demonstrate what attracts the Israeli tourist. The international countries that participate in the fair bring with them their own innovations and also  invite the Israeli tourist to visit them, to explore and enjoy what they have to offer. We are happy that many countries are excited to return once again to the exhibition and are excited about the other countries that join us."
In celebration of this milestone recognizing 25 years of success in the tourism industry in Israel, IMTM will hold a photography competition highlighting Israel. IMTM invites you to send the most beautiful photos you have taken in Israel with the chance to receive a free ticket, sponsored by Israir, to a terrific European destination. Sign up for the competition at www.imtm.co.il.
Ten countries announced that they have decided to return and participate this year, despite their lack of participation last year. Among the countries: Azerbaijan, Croatia, Armenia, Portugal, Sweden, Carla Province in India, Myanmar, Vietnam, Fiji, Ghana, Rwanda, Honduras, Guatemala and Ecuador. Their return emphasizes the importance of the exhibition.
IMTM is the annual and oldest event of the tourism industry in Israel and is organized by Ortra Ltd. and Israel Travel News Ltd., in cooperation with the Ministry of Tourism and sponsored by the Israel Hotel Association, the Association of Tour Operators in Israel, the Tel Aviv-Jaffa Tourist Association, El Al Airlines and the Association of Travel Agents in Israel.
Be sure to visit the exhibition website for more information: http://www.imtm.co.il/