IMTM to break record with expanded exhibition space
With 8000 square meters of display area, international tourism fair IMTM is expected to be the largest ever.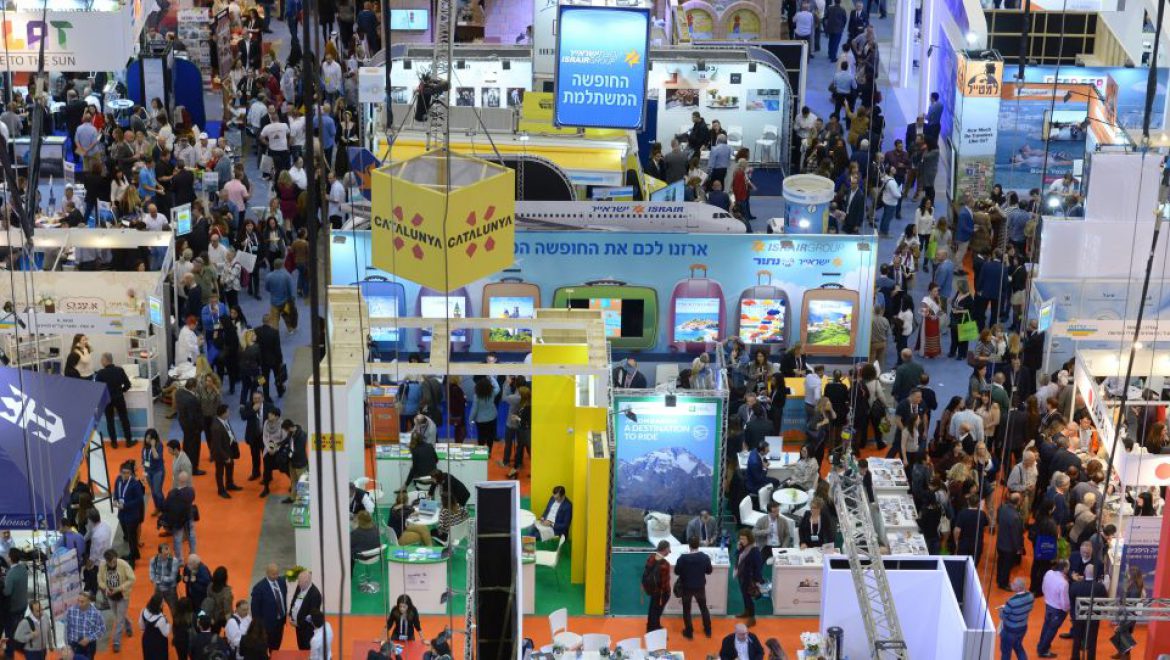 The annual international tourism fair in Israel, IMTM 2020 – International Mediterranean Tourism Market, is breaking a record this year and is expected to spread over 8,000 square meters of exhibition space at the Tel Aviv Expo. The exhibition, which will run from February 12-13, 2020 at the Tel Aviv Expo. This year, the 26th since its inception, the fair will occupy the largest exhibition space it has ever had as it cements itself as one of the most influential international tourism exhibitions in the world.
The annual IMTM fair is the oldest event of the tourism industry in Israel, and is held by Ortra Ltd. and Israel Travel News, in cooperation with the Ministry of Tourism, and is sponsored by the Israel Hotel Association, Incoming Tour Operators Association in Israel, Tel Aviv-Jaffa Tourism Association, El Al, and the Israel Association of Travel Agencies.
Year by year, IMTM is gaining momentum and attracting exhibitors from all over the world and especially from Israel. This year, the exhibition is so large that promoters expanded the space available to exhibitors. Over the years, the exhibition was held at Building 2 only, when last year (2019) the exhibition spread over 6,000 square meters of exhibition space. This year, an additional 2,000 square meters of display space was leased at Building 1, which will feature hundreds of booths from around the world.
The exhibition, which is a flagship event of the international tourism industry, has grown in size, and the number of participants increases from year to year. The event brings together the Israeli tourist, colleagues, clients from abroad, and the general public, as the central annual meeting point of the Israeli tourism industry.
IMTM is intended for all players in the various tourism industries – domestic tourism, inbound tourism as well as foreign countries and overseas tourism. The exhibition regularly features a wide range of Israeli exhibitors: tourism associations from all over the country, airlines, hotels, car rental companies, shipping companies, suppliers, services and attractions of various types in the field of tourism. The fair includes exhibitions and professional conferences and a program for invited agents, during which hundreds of decision makers from around the world market Israel as a tourism destination.
Eyal Shmueli, publisher of I.T.N. and one of the founders of IMTM said, "We are proud to see how, year-after-year, demand for participation in the exhibition is rising. On the one hand, new exhibitors are joining our ranks, and on the other hand, veteran exhibitors are increasing the size of their booths to attract visitors. This year, we are breaking a record with 8,000 square feet of display space. The participation of hundreds of booths from Israel and around the world demonstrates the power of the exhibition and its importance to Israeli tourism. We are excited about the opening of the event in February 2020, and also look forward to breaking records in the coming years, and making the State of Israel a major focus of global tourism."