Incentive groups to Israel on the rise
Mexican cosmetics and nutrition supplements giant "Omnilife" brought 3,300 employees.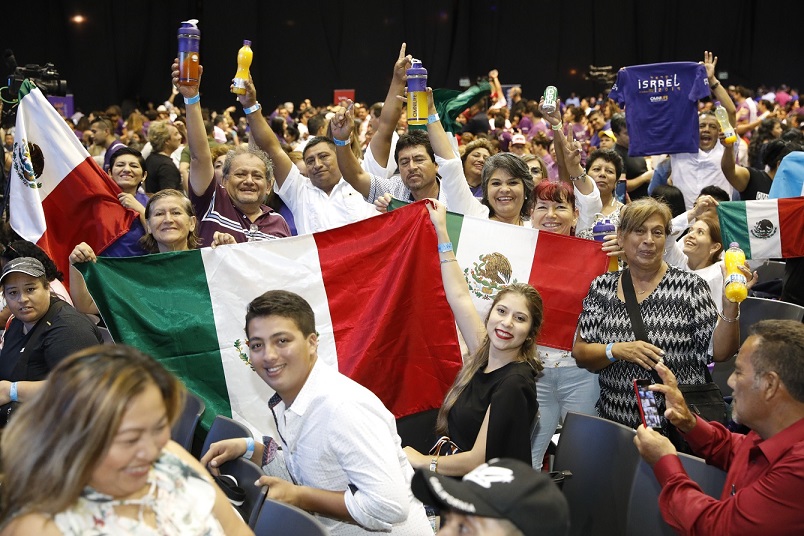 Incentive group trips to Israel continue to be an increasingly popular trend. The Mexican cosmetics and nutrition supplements giant "Omnilife", a large corporation with more than five million salespeople, recently brought 3,300 outstanding employees to Israel. According to the company, the number of participants in the group exceeded the company's projections by 25%. The group visited Jerusalem, Bethlehem, Dead Sea, Galilee, and Nazareth, among other places. The anchor event will take place at Expo Tel Aviv where the site will host a market event inspired by the Carmel Market.
"Omnilife" is the second-largest incentive group that has ever visited Israel, testifying to the quality of the service that is offered in the country and its vast potential which is yet to be tapped.
Incentive groups are now viewed as more profitable than the average tourist groups. In the case of incentive trips, the company covers traveling and lodging expenses, therefore, the employees feel more comfortable to spend from their own money on expenses that are not related to accommodation and attractions. Only recently in Israel, major players in the conference tourism sector have set themselves the goal of deepening and strengthening this trend.
Tamir Dayan, the CEO of Expo Tel Aviv, said, "We are excited to participate in hosting a group so significant for enhancing Israel's image abroad and stimulating inbound tourism to our country. This is an important trend that is accelerating along with other profitable trends, such as conference tourism. We are promoting it as our top target with the help of many international conferences that we host and take part in, strengthening our position in the international arena "
Amnon Ben David, the CEO of "Eshet Incoming", added, "According to a survey that we have conducted, most of the employees visiting Israel on incentive tours hadn't visited the country before and would not be coming if the company hadn't invited them over. It is especially true for employees from places like Central and South America. In addition, the economic aspect plays a significant role here: many of the participants couldn't afford such a trip if it wasn't sponsored by their company, but it is precisely on these tours that the employees spend a lot of money out of their own pockets."