Israel draws crowds at London tourism fair
WTM London is a great opportunity for Israel to showcase its many highlights.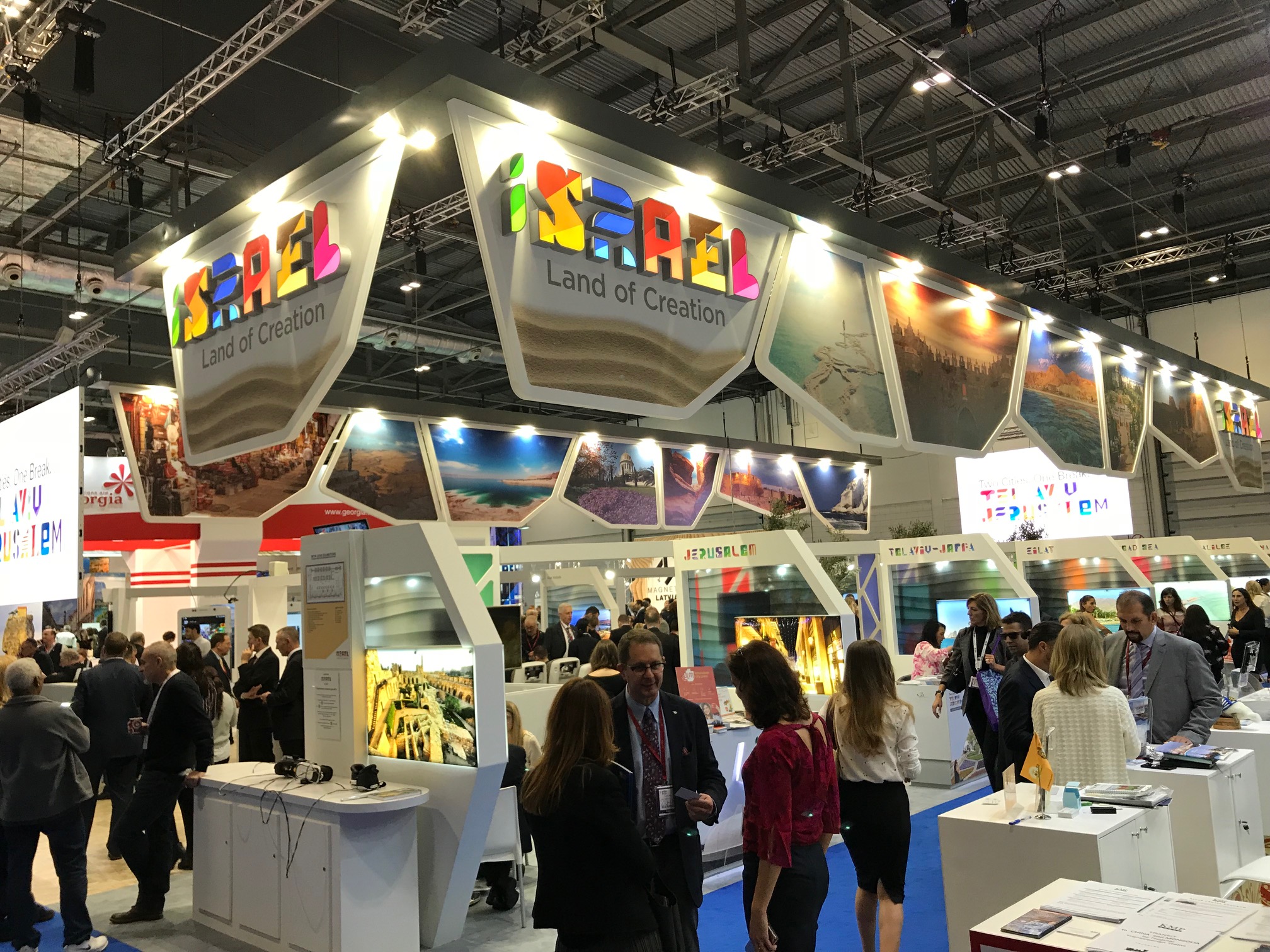 Today, the largest international tourism fair, the World Travel Market (WTM), is taking place in London. 51,000 people, including some 9,000 key tourism professionals and 3,000 media professionals are expected to visit WTM, which takes place 5-7 November. 5,000 delegates from 182 countries are exhibiting in the fair. Israel has been participating in WTM for more than 35 years. The Israeli pavilion at the fair covers 400 square meters and is inspired by the campaigns of the Ministry of Tourism – "Two cities one break" (Tel Aviv and Jerusalem) and the "Always Sunny" campaign of the Negev and Eilat.
Israel Travel News is distributing its monthly magazine at the main booth at the front of the Israel pavilion.
Booths focusing on regions in Israel include Jerusalem, Tel Aviv – Jaffa, Eilat, the Dead Sea, Go Galilee, Netanya and Nazareth.
During the fair, Israel's Ministry of Tourism will hold meetings with senior officials of the global tourism industry, with the main objective of increasing sales channels in Israel and expanding marketing channels in England in particular and Europe in general. Meetings will be held, among others, with tourism giants Thomas Cook and TUI, digital travel agents such as Last Minute, in which ministry representatives will present the business potential inherent in tourism to Israel and the benefits offered by the ministry to encourage and strengthen tourism to Israel.
Four Israeli high-tech companies specializing in Travel Tech are present at the booth, displaying their unique developments on two giant screens in the form of mobile phones. In addition, visitors to the Israeli pavilion will be able to enjoy Israeli street food served by Chef Eran Tibi along with Israeli wines. In addition, visitors will be able to get a souvenir caricature, created against the background of Israeli landscapes.
The Tourism Ministry's campaign to promote Eilat is currently on air in London, both online and on radio. In addition, the Israel Government Tourist Office in London printed a unique culinary magazine, with campaign presenter Shir Elmaliach on the cover, that was distributed to passers-by on the streets of London and distributed through the Sunday Times and later The Telegraph. The magazine focuses mainly on the culinary scene in Tel Aviv, Jerusalem and Eilat – the destinations highlighted in the campaign.