Israeli Tourism Minister Opened the Israeli Pavilion in Dubai
Minister of Tourism, Yoel Razvozov flew to Dubai to inaugurate an Israeli Pavilion at the World Expo on behalf of the Government of Israel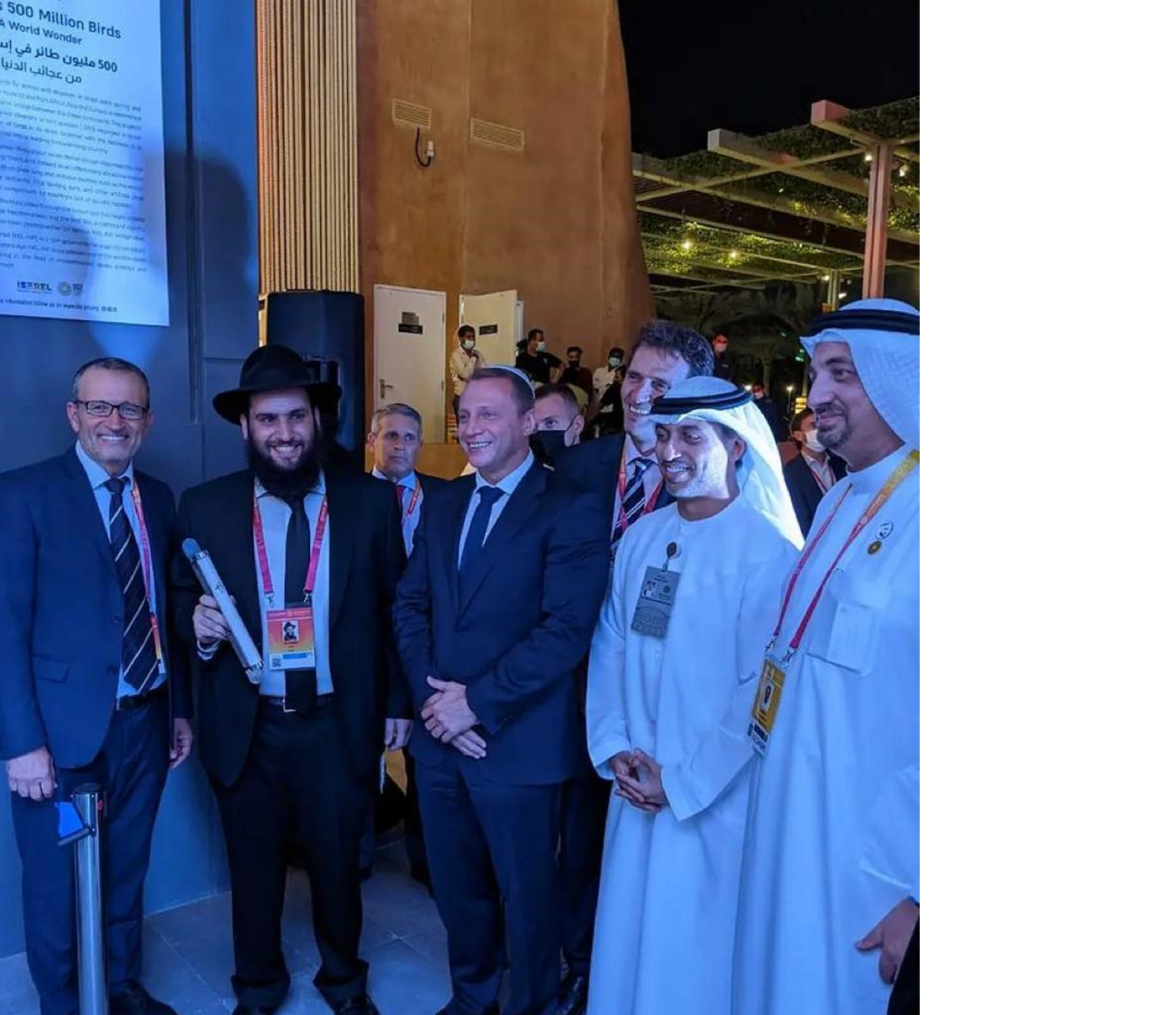 On Thursday, the World Expo will open in Dubai, where for the first time the State of Israel will present a national pavilion at an event of this magnitude in an Arab country. An exhibition that will showcase the ability of the State of Israel to more than 15 million people from all over the world, in areas such as: agriculture, cyber, medical equipment and instruments, water technologies and more.
In addition to the opening ceremony of the Israeli pavilion, which will be led by the Minister of Tourism, Yoel Razvozov, the Minister will hold a series of meetings with tourism ministers of Abu Dhabi and Dubai, airline owners, and major tourism agents from the various emirates. This is in order to promote and re-motivate tourism to Israel and open the country to the tourism market that was opened thanks to the Abraham agreements.
Tourism Minister Razvozov said before his flight: "It is a great honor for me to inaugurate the Israeli pavilion at the International Expo, for the first time ever in an Arab country. In addition, as part of the visit, I will hold meetings with the tourism ministers of various emirates, in order to prepare the ground for cooperation, especially tourism, that will enrich the state coffers. This is because the Abraham Agreements provide Israel with many policy opportunities that we must not miss".
"For me, it is time to return tourism to Israel and as soon as possible, vaccinated tourists will arrive in Israel. Therefore, I intend to restart our marketing efforts around the world to return and position the State of Israel as a leading tourist destination".