Israeli Incoming Tour Operators is Preparing for Tourism from Bahrain
The Israel Incoming Tour Operators Association met with the Representatives of Bahrain National Airline and Association of Travel Agents in Bahrain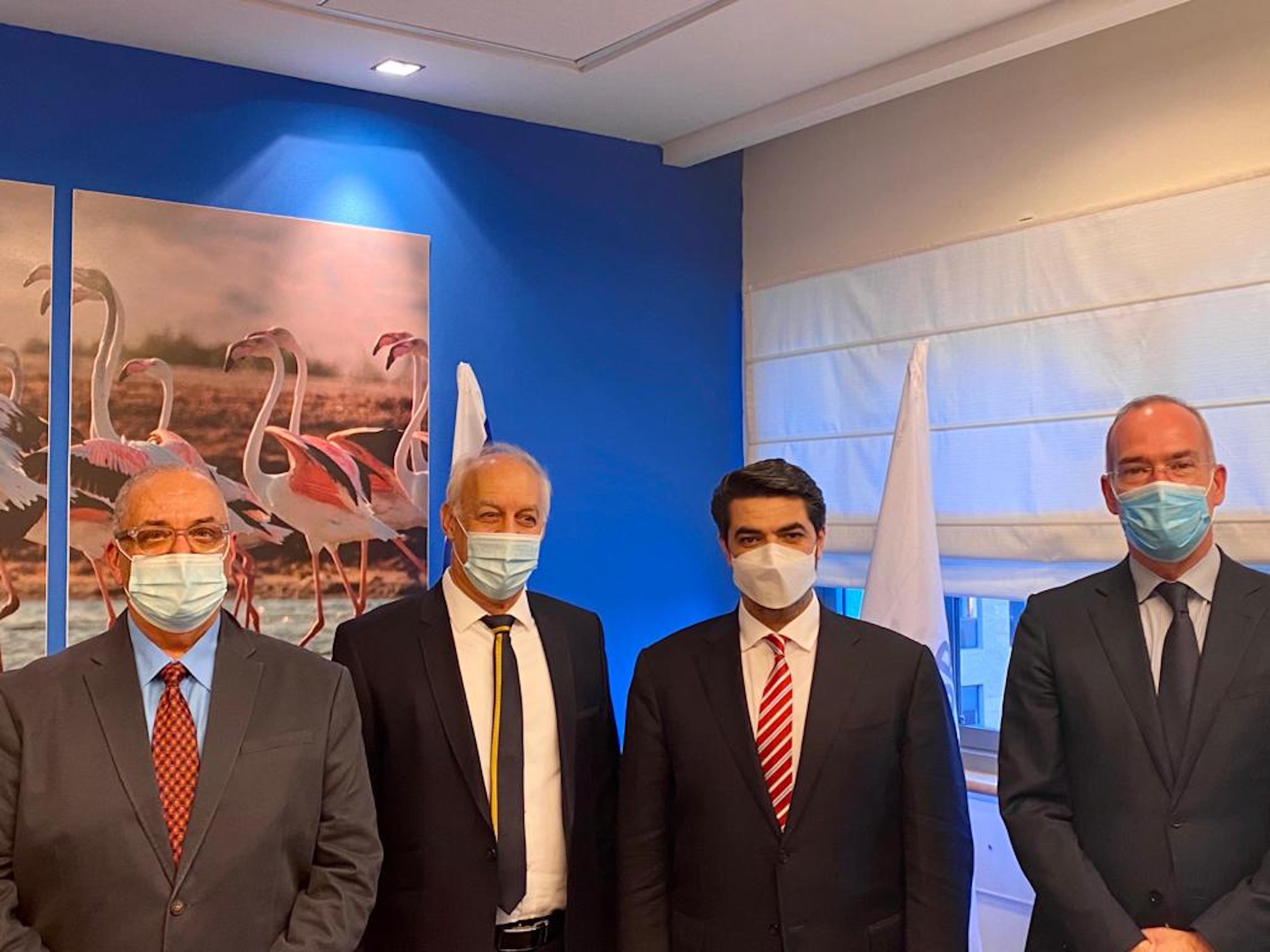 A meeting was held Yesterday (Wednesday in Jerusalem with the Director General of the Chamber of Tourism Organizers – Yossi Fattal, the Chairman of the Chamber – Danny Amir, the Director General of the Association of Travel Agents in Bahrain – Jehad Ebrahim Amin, the Director General of the National Airline Of Bahrain Golf Air – Captain Waleed Abdulhameed Al Alawi and Commercial Director – Vincent Coste.
At the meeting, the CEO of the airline announced that direct flights between the countries will begin soon. During the meeting, it was agreed that a delegation of members of the Bureau would leave for Bahrain for meetings with the tourism organizers in Bahrain, in order to build combined tour packages.
Bureau CEO, Yossi Fattal: "Bahrain and the Emirates are creating new entry gates into Israel and bringing Israel closer to the developing and important markets in the East".
Bureau chairman, Danny Amir, added that: "The agreement with Bahrain and the cooperation will constitute an important and additional component for the rehabilitation of the Israeli economy through inbound tourism, which is one of the most important export industries in Israel and creates hundreds of thousands of jobs in the periphery".
The Chamber of Organizers of Inbound Tourism to Israel is the representative body in the field of inbound tourism to Israel. The bureau was established in 1960 with the aim of developing inbound tourism to Israel and incorporates the travel agents involved in inbound tourism to Israel.
The bureau works to advance the general interests of its members and represents them before government and public authorities and other bodies dealing with aviation, hotels, transportation and tourist services. Its members today are about one hundred and thirty companies and colleagues.