Israel's hotels saw 5% increase in tourists this summer
Most of the tourist stays were recorded in Jerusalem and Tel Aviv.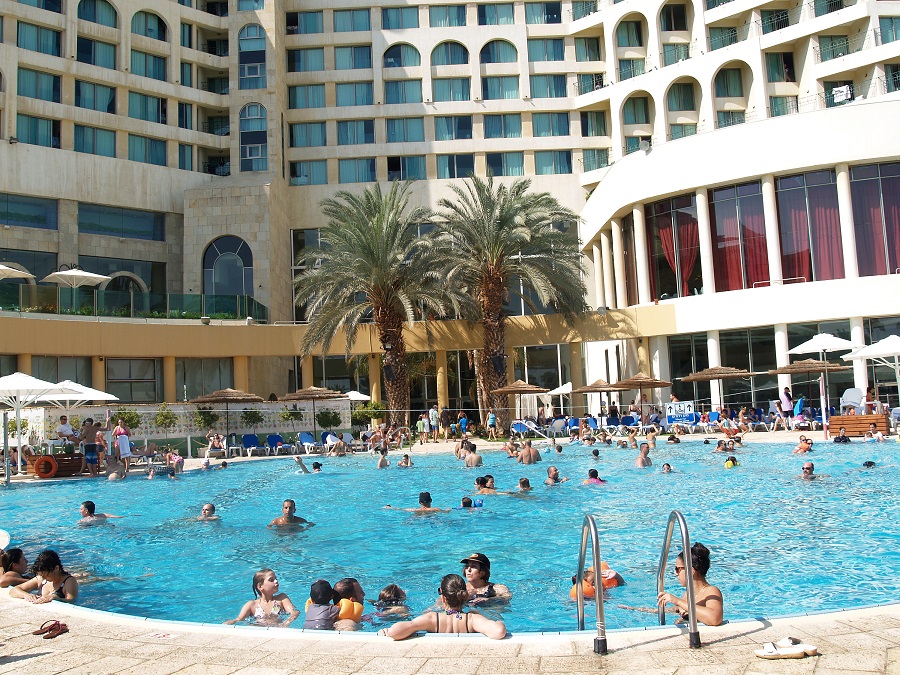 The Israel Hotel Association released its data on hotels for the summer of 2019 and the numbers are looking good overall.
In August, there were approximately 784,000 tourist overnight stays, up 1% from August last year. This increase moderated the 10% increase in July, so that in the summer months of July and August, the total stood at 1.66 million overnight stays – an increase of 5% compared to July and August of last year.
Most of the tourist stays were recorded in Jerusalem (about 33%) and Tel Aviv (about 31% of all nights).
National room occupancy in August was about 71%, down 3% from August 2018. In July and August, the average occupancy rate was approximately 72%, compared with 70% in July-August last year.
The highest occupancy rate in August was in Eilat, about 85%, then TA and Herzliya with 74% each, Nazareth with 72%, Tiberias and Netanya with 70% each, Dead Sea with 69%, Haifa with 65%, and Jerusalem With 61%.
Room availability was about 55,657, up 2% from last year.
Notably, the increase in tourist arrivals to Israel in January-August compared to the corresponding period last year was about 10%.