Israel's summer full of tourists
There has been a 10% increase in tourist entries in July 2019, compared to July 2018.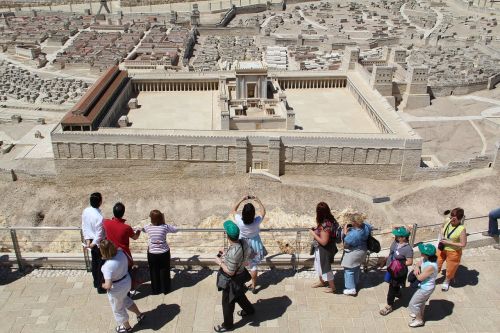 Incoming tourism to Israel continues to surpass expectations as tourists return and the numbers climb.
According to the Central Bureau of Statistics, approximately 322,800 tourist entries were recorded in July 2019, 10% more than July 2018 and 19.1% more than July 2017. In the period, from January to July 2019, 2.587 million tourist entries were recorded, as opposed to 2.356 million in the same period last year, an increase of 9.8%. Revenue from incoming tourism in July stood at NIS 1.6 billion and, since the beginning of the year, at NIS 13.6 billion
288,900 tourist entries were by air, 8.1% more than July 2018 and 17.6% more than July 2017
34,000 tourists arrived via the land crossings, 29.8% more than July 2018 and 33.7% more than July 2017
Significant increases on July 2018 in incoming tourism were recorded from Spain (33%), Portugal (54%), Italy (34%); Mexico (30%), Brazil (36%) and from China (78%).
Minister of Tourism Yariv Levin: "Summer begins with a hike in tourist arrivals to Israel. July was one of the best months for incoming tourism in recent years, part of the trend of increased tourist arrivals in recent months, thanks to the innovative marketing efforts of the Israel Ministry of Tourism. I have no doubt that this momentum will continue into the coming months."
Director General of the Ministry of Tourism, Amir Halevi: "The work of the ministry continues to prove itself in July-August, which are considered weaker months. Israel has become a summer holiday destination as well, and we continue to prepare for further breaking records in the coming months."