Over 200 million clicks for Israel Tourism Ministry's Eurovision campaign!
The video clip, called "Douze Points", has been widely viewed across Europe.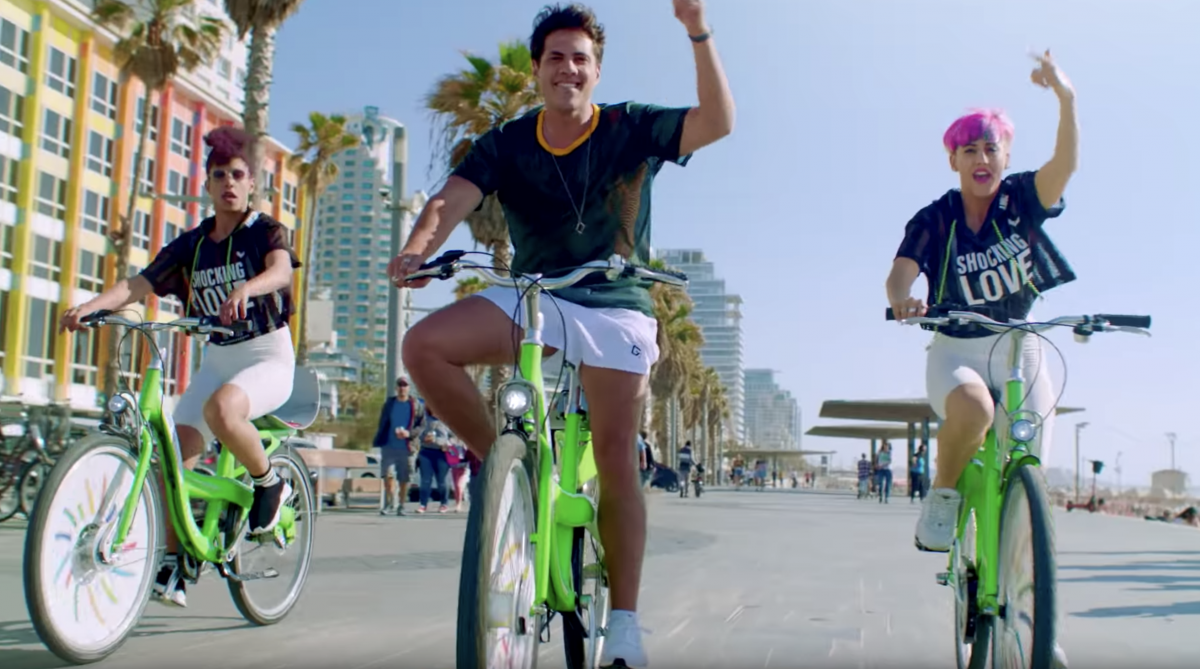 In April, the ministry launched a video clip in Europe, featuring Shir Elmaliach, the Israeli presenter for Israel tourism, and Sagi Braitner. The video clip, which is called "Douze Points", has been widely viewed across Europe, with more than 50 million views (in all the countries), more than 200 million impressions and 2.5 million clicks to the dedicated landing page established for this purpose. Click here for the movie (Credit LAPAM).
Tourism Minister Director-General Amir Halevi: "We see Eurovision as an opportunity to promote Israel throughout the year as a culture and lifestyle destination and we will continue to feature Eurovision in our marketing materials in the coming months. We are in a period of record incoming tourism, with about 400,000 tourists arriving every month to enjoy Israel's pleasant year-round climate, its beaches, culture, lifestyle and, in particular, the unique atmosphere of Israel."
Tours: During Eurovision week, the Israel Ministry of Tourism has arranged tours to the Dead Sea and to Jerusalem for hundreds of journalists who arrived from around the world to cover the Eurovision. Yesterday (Monday), the ministry, in cooperation with the Global Tel Aviv and the GPO, arranged a tour to the world's largest natural health spa, the Dead Sea. The Tamar Regional Council set up a VIP area for the journalists, complete with complimentary massages, Dead Sea mud, buffet, cocktail bar, music and more. Tomorrow, Wednesday, the ministry will lead more tours to Jerusalem.
Information booth for tourists: At Ben Gurion airport, incoming tourists are greeted at a special Israel Ministry of Tourism Eurovision-branded information stand staffed by the Tourism Ministry and volunteers from the Tel Aviv-Jaffa municipality, where they can receive information, recommendations etc. Photo attached, no credit needed.
Other PR activities in Europe include:
The Israel Government Tourist Office in London is collaborating with Attitude, the UK's best-selling gay magazine, in co-sponsoring the live broadcast of the final at a Soho club to an invited audience of leading figures in the travel and LGBT communities
In Sweden, the local IGTO with the Stockholm municipality is co-sponsoring the live broadcast of the final in the main square. This event will include the broadcast of the "Douze Points" from the Swedish jury. Digital screens throughout the city carry the message "From Stockholm to Tel Aviv, good luck in the Eurovision!" and carry the latest Israeli tourism commercials. In addition, a branded truck is currently touring cities in Sweden and Denmark, giving away tourist information and competition prizes of city breaks to Tel Aviv and Jerusalem.