The Ministry of Tourism is Participating in the Largest Tourism Fair in Russia
The Ministry of Tourism is taking part in the evens despite the crisis in the industry, which occurred with the outbreak of the COVID-19. This is another opportunity to market Israel as an attractive tourism product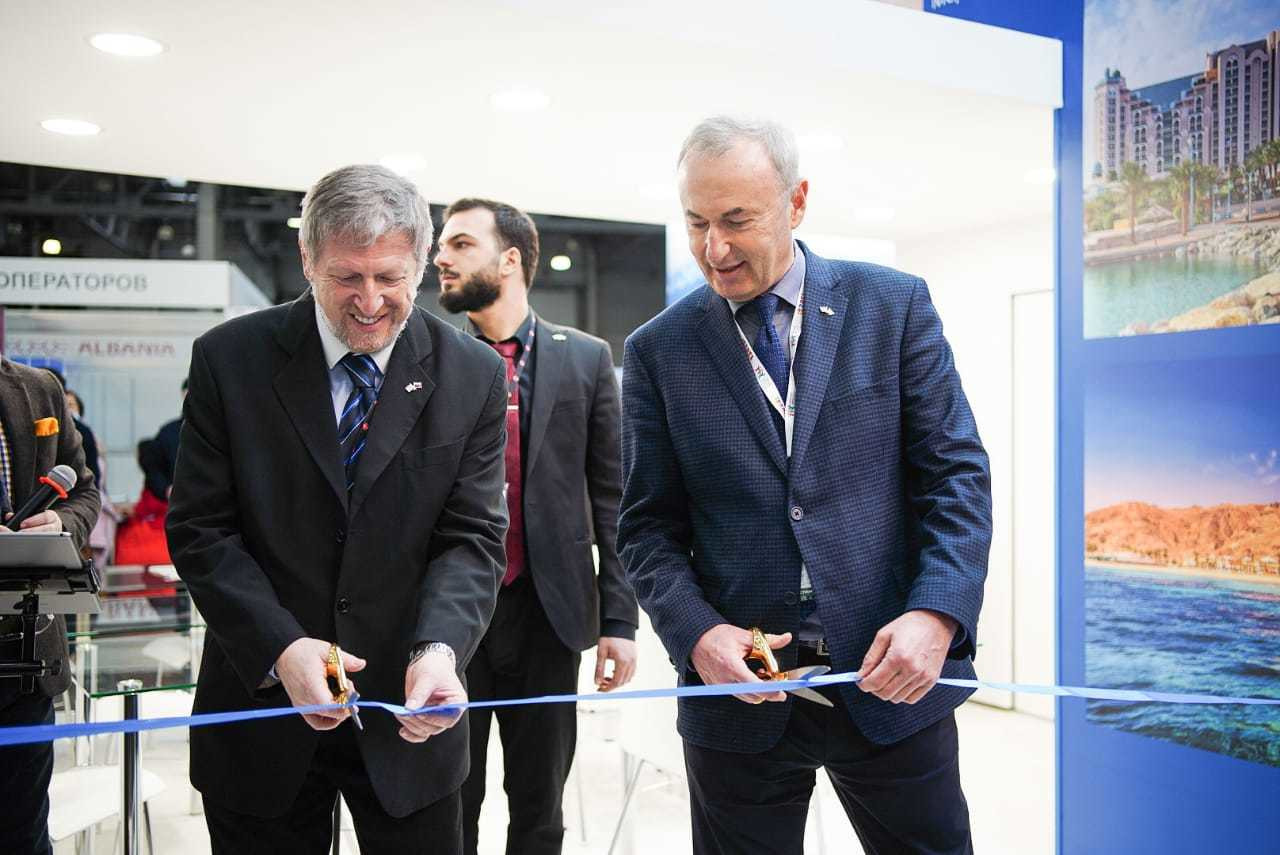 The office of the Israeli Ministry of Tourism in Russia inaugurated (physically and not virtually) the Israeli pavilion at the largest Russian-speaking tourism fair, MITT in Moscow. This is the first physical fair to be held in Russia in the last two years. Although the event organizers feared a low response from visitors due to the COVID-19, they were surprised to find that the number of visitors even exceeded that before the outbreak of the plague.
This is the 23rd year that an Israeli representative has participated in the fair. As part of the pavilion, visitors were offered wine tastings made in Israel and dishes identified with the local cuisine. In addition, members of the Tourism Bureau met with wholesalers and leading figures in the tourism industry to promote contacts in preparation for the return of tourism. Prior to the opening of the fair, the Office of the Ministry of Tourism in Russia initiated a press conference with the participation of about 40 journalists and 4 TV channels. The event was led by Alexander Ben-Zvi – Israeli Ambassador to Russia and Vladimir Sheklar – Head of the Office of the Ministry of Tourism in Russia.
The MITT Fair in Moscow, which is being held for the 27th year, will be spread over 3 days (16-18.03.2021, during which about 22,000 people from different countries and 1,523 exhibitors are expected to attend). MITT is the leading fair in the field of travel and tourism in Russia and the CIS. The second largest country of origin in the number of tourists entering Israel, after the United States.
Vladimir Sheklar, head of the Russian Ministry of Tourism, said: "We are very excited about the opening of the first event in offline format. So far, we have received great comments about the pavilion and great interest from industry representatives. Tourists from Russia are very connected to Israel and Jerusalem".