Albert Einstein Museum to Open in Jerusalem
A museum and visitors center, dedicated to the memory of Albert Einstein, is to open at the Hebrew University, Jerusalem, at a cost of approximately $5 million, supplied mainly from donors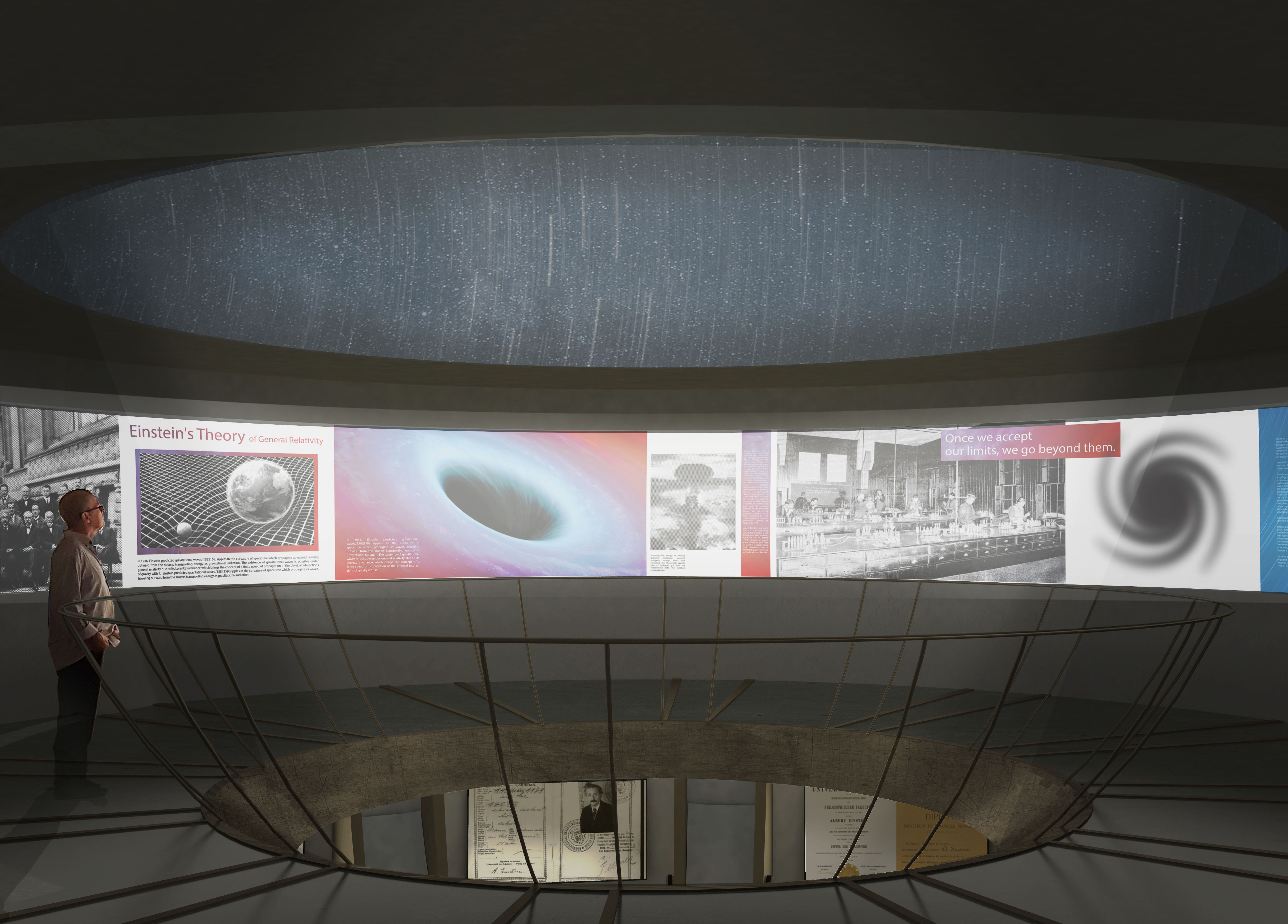 0A museum and visitors center, dedicated to the memory of Albert Einstein, is to open at the Hebrew University, Jerusalem, at a cost of approximately $5 million, supplied mainly from donors. The Einstein Museum, which is to be built in the deserted planetarium building on the Givat Ram campus, will feature personal archives of the scientist.  The project is an initiative between the university and the Peres Center for Peace, and the location for the museum was chosen due to its accessibility by light rail, and location which will integrate into Jerusalem's Museum Row.
The museum will consist over two floors built from concrete and stone, with work to commence to dig up one of the floors underneath the 500m² building. An eastern facing window will be constructed offering views onto East Jerusalem and the Knesset (Israeli parliament). The other side of the building will have a reading and studying area, and the entrance will house temporary exhibitions for public viewing, a museum shop and Einstein's library – a main feature of the lobby comprising a wall of books, to separate the public section from the archives and research wing.
Amongst other offerings, the museum will provide an insight into, and milestones of, Einstein's life, in addition to showcasing archives, providing a meeting room, a preservation and photography room and a conference hall. In addition, the site will utilize technology throughout, including touch screen displays and projections.
Image credit: Arad Simon Architects and Urban Planners