Renewal and Conservation Project of the Tower of David Museum
40 Million USD Renewal and Conservation Project Now Underway in Jerusalem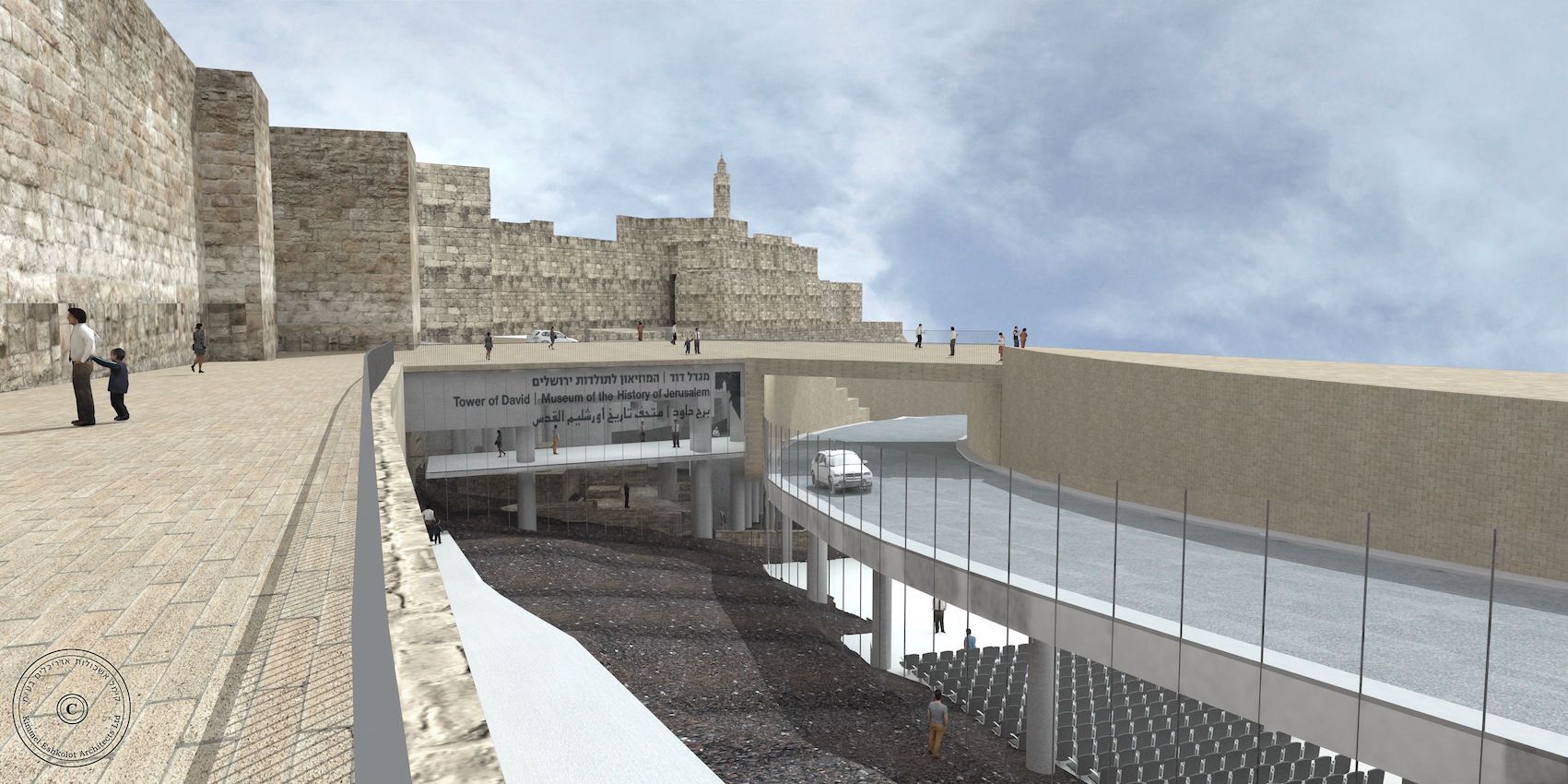 One of the largest and most important projects in Israel has just begun – the Renewal and Conservation Project of the Tower of David Museum.
The renewal project will preserve and conserve the historic citadel while doubling the current area of the museum. It will renovate the infrastructure of the site making it accessible for all visitors and transform the permanent exhibition by creating new content and displays for the galleries. A new entrance will be built that will include an admission building constructed of glass and Jerusalem stone and will house a contemporary exhibition gallery, a café, gift shop and public conveniences.
The entire area below the Jaffa Gate Plaza, the ancient entrance to the city, has been annexed to the museum, adding much needed space. A new educational complex of offices, classrooms and an auditorium will be constructed in this area. A promenade lined with archaeological findings from this site will take visitors from the new museum entrance to the educational complex and will also link to the car parks beneath the Mamilla Shopping Mall, across the street.
A new Herodian Wing will house an archaeological gallery together with the excavated "Kishle" archaeological site, brought to life by a multi-sensory experience.
The renewal project is led by the Clore Israel Foundation together with the support of the City of Jerusalem, the Ministry of Jerusalem and Heritage, and the Israel Ministry of Tourism. The museum has initiated a capital campaign to complete the renewal project and naming opportunities are still available.