The Agam Museum is Reopening to the Public
The museum will offer visitors guided tours, art workshops and Hanukkah activities for the whole family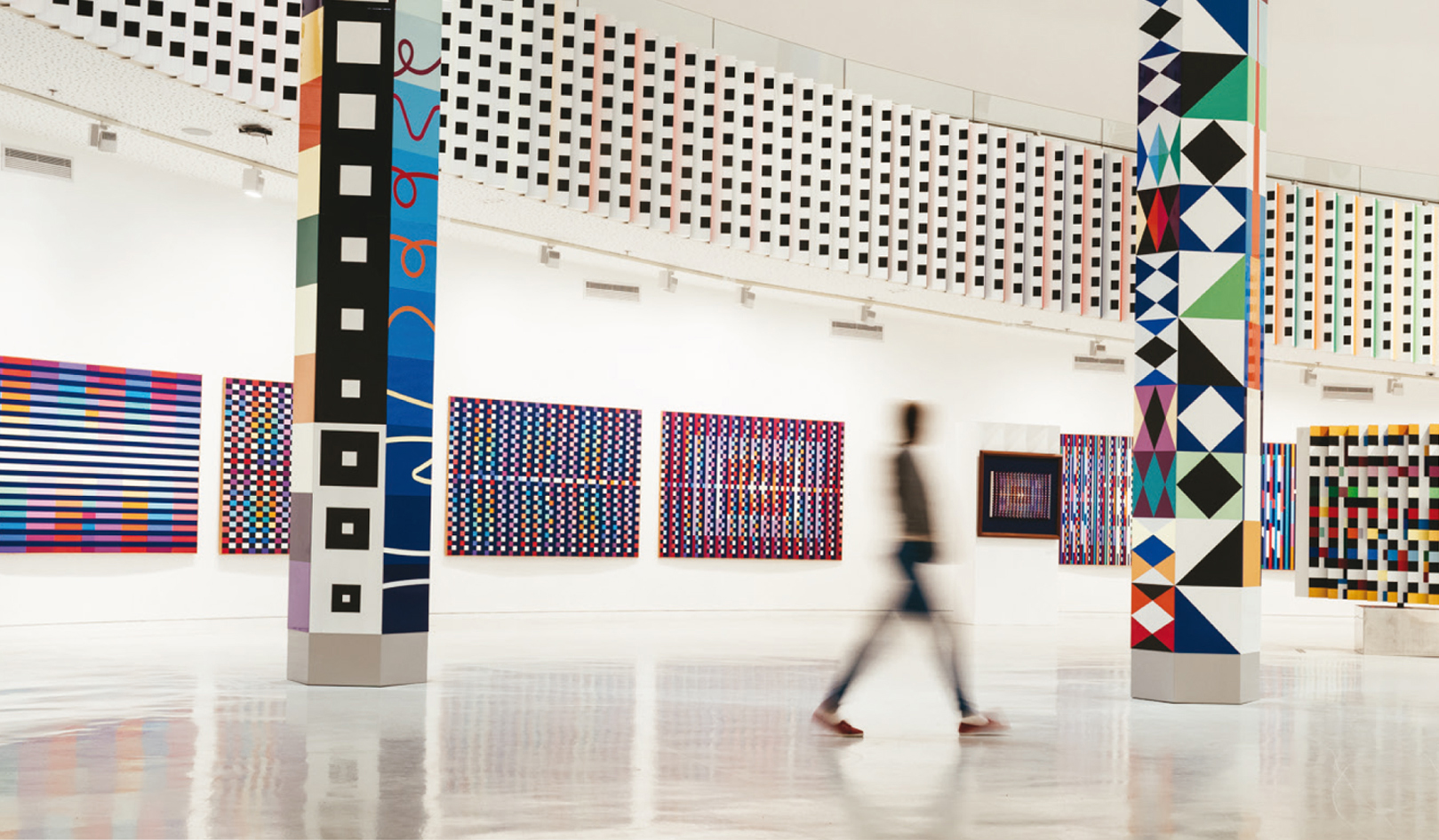 The Agam Museum is reopening its gates to the general public, and invites everyone to a safe, fun and inspiring visit experience for adults and children during the Hanukkah holiday.
In honor of Hanukkah, the museum will also be open on Sunday December 13h, 2020 between 10: 00-16: 00 and will offer guided tours around the works of the artist Yaakov Agam and art workshops for children.
The Agam Museum in Rishon Lezion covers an area of about 3,200 square meters, is a safe space for visitors to visit. All activities, tours and workshops are organized in accordance with the guidelines of the Ministry of Health and according to the purple mark regulations.
The museum dedicated to kinetic art, dozens of spectacular works by the artist Yaakov Agam are displayed in sculpture and painting that change form, interactive digital works and installations in motion. The museum displays art in a meditative and inspiring space, which provides visitors with a multi-sensory experience in an environment wrapped in a variety of colors, stimuli and movement. Yaakov Agam's art fascinates viewers of all ages and especially children who explore and discover the world with all their senses. Viewers go through the museum to experience a fascinating visual symphony, with each step and each look revealing new and changing motifs in a sculpted environment.
Agam Museum – 1 Mishar Street, Rishon Lezion, Hours of operation: Monday to Thursday: 10: 00-16: 00, Fridays: 10: 00-14: 00 and Saturdays: 10: 00-16: 00. Entrance fees: Adult 25 ILS | Children 15 ILS.