Finally! An urban camping site in Jerusalem
An overnight camping experience against the background of the Old City will attract many tourists.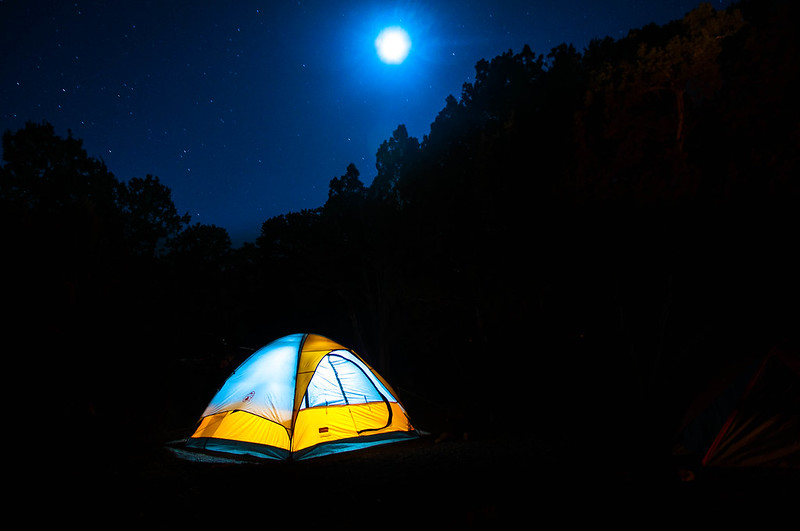 In a festive ceremony held in the presence of Tourism Minister Yariv Levin; Mayor of Jerusalem Moshe Lion; Tourism Ministry Director-General Amir Halevi; Director of the City of David, David Be'eri; and Israel Land Authority Director-General Adiel Shomron, an urban camping site was inaugurated on the Armon Hanatziv Ridge. The first camping site in the capital, it is located at walking distance from the First Station compound, the Hinnom valley, the City of David and the Western Wall.
The camping site, which was developed with funding from the Ministry of Tourism, the Israel Land Authority and City of David and executed by the Israel Government Tourist Corporation and with the support of KKL, Jerusalem Municipality and the East Jerusalem Development Company, includes accommodation for 200 and is expected to ease the plight of hotel rooms in the capital.
Recently, the Peace Forest underwent ecological restoration and infrastructure work to make the area accessible to the general public with the aim of increasing the number of tourists visiting the area. This included, among others, new paths, lighting and electricity infrastructure, toilets, observation points, recreation facilities, picnic tables etc.
According to Mayor Moshe Lion: "This site is part of a broad response that we are building for one of the biggest challenges we face – the gap between the city's attractiveness as a tourist destination and our ability to realize that potential, given the shortage of hotel rooms. We are progressing speedily with many programs to build thousands more hotel rooms in the city, but these hotel rooms should not come at the expense of other accommodation types, but rather in addition. I believe this site will be one of high occupancy, and many more urban camping site will follow."
Over the next few weeks, the camping site will be open for groups, and it is expected to be open for families and individual tourists in Spring 2020. The new camping complex is part of the Ministry of Tourism's plan to develop the area from the Armon Hanatziv ridge to the First Station complex.
Tourism Minister Yariv Levin: "The new camping site in the Peace Forest represents a direct continuation of the ministry's policies of assisting entrepreneurs, for the purpose of establishing camping sites around the country. Camping is an inexpensive, budget solution to the issue of accommodation and an attractive option for tourists and Israeli visitors who love nature and the outdoors and are looking for an experience that is different from high-occupancy hotels. The camping site sector that we are promoting is a welcome addition to the diverse tourism product available in Israel, which is made possible by the favorable weather and beautiful landscapes. I invite you to come and enjoy the new camping site located near a spectacular view of Jerusalem."
Director General of the Ministry of Tourism, Amir Halevi, adds: "The urban camping site facilitates budget accommodation in the capital Jerusalem – an experience of nature in the city at a price that suits the 'low cost' tourist. In recent years, the Ministry of Tourism has been advancing diverse accommodation solutions, thus increasing supply to meet the huge demand, as a result of the record-breaking incoming tourism. The tourist of today is seeking diversity and new content and goes away on vacation more frequently. Therefore, an overnight camping experience against the background of the Old City will attract many tourists from all over the world and allow them to enjoy nature and landscapes in Jerusalem. This, alongside the many unique attractions that Jerusalem has to offer."