The Israel Sea Trail is Inaugurated
The first section of the "Israel Sea Trail" - departing from Rosh Hanikra - was inaugurated at the Rosh Hanikra tourist site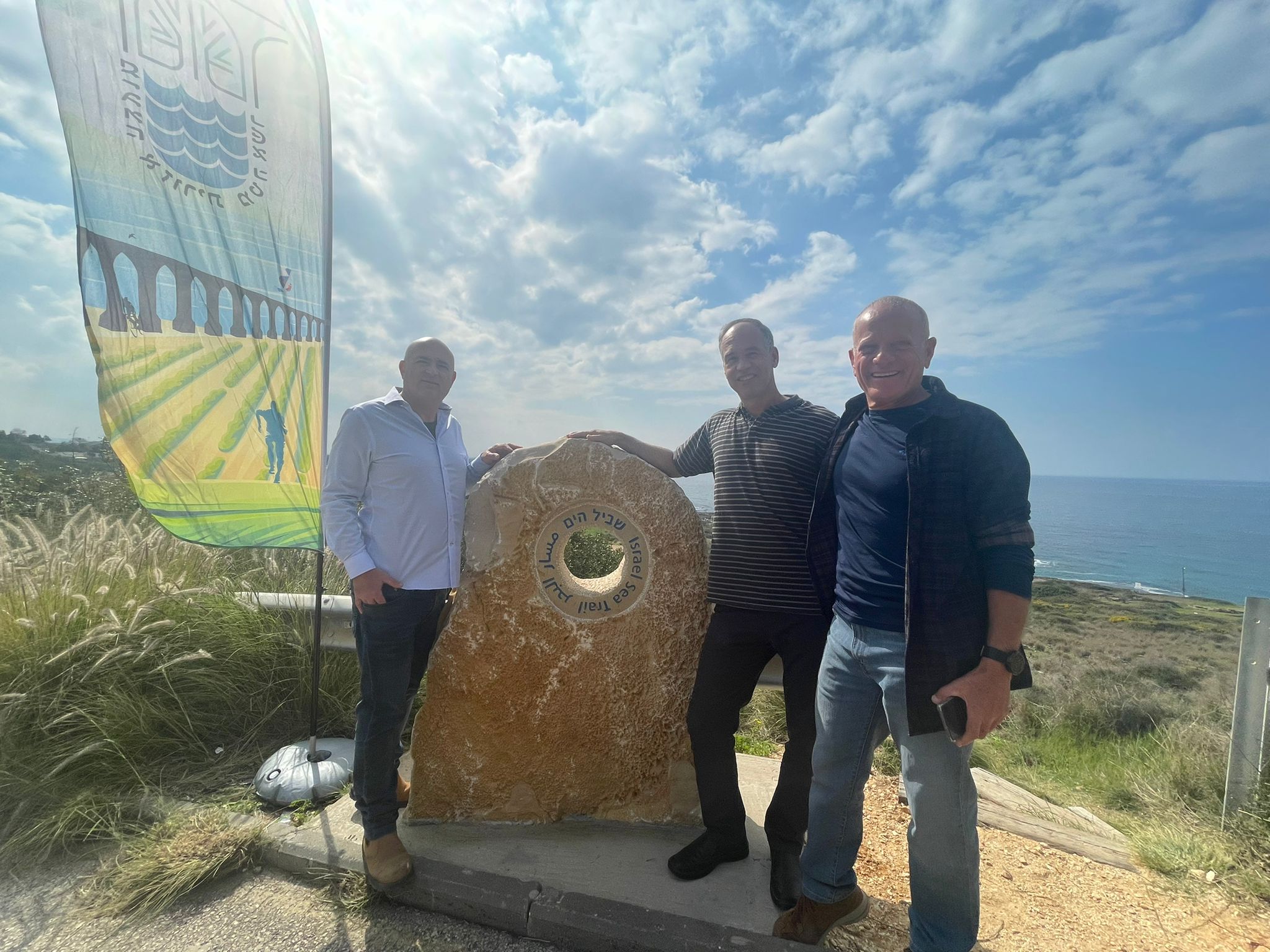 The first section extends along 12 km, as part of a continuous national trail for pedestrians, about 240 km along the shores of the Mediterranean Sea of the State of Israel, from Rosh Hanikra in the north to Zikim beaches on the Gaza Strip border in the south.
The launch of the first section was attended by Moshe Davidovich – Head of the Asher Regional Council, Albert Pinchas – Director of the Rosh Hanikra Tourism Site, Director General of the Ministry of Environmental Protection – Galit Cohen, Acting Director General of the Nature and Parks Authority – Raya Soraki, Rector of the University of Haifa – Gur Elroy, CEO of the YCA Foundation – Zeev Miller, Director of the Sea Trail Project – Dr. Alik Adler, and many other senior executives.
"The good news for Israel begins in Rosh Hanikra", said Albert Pinchas – CEO of the Rosh Hanikra tourist site. "We are proud to be the first to inaugurate the new trail. The new section will serve a large audience of travelers, including students, families and tourists who will come to the site and its surroundings and will be able to enjoy another experiential content activity, beyond the cable car and potholes activity at the Rosh Hanikra tourist site".
The trail creates a content sequence between a large number of tourist sites, bathing beaches, nature sites and archeological sites. The trail makes the sea and its shores, the environment, the culture and the maritime heritage accessible to the entire population of Israel. The trail will be branded and marked as a guided and online walking route, as close as possible to the seafront. Travelers for the sea will be able to use the navigation app and information in time in a real location as well as on a website that will enrich the walking experience along the marked route.
Photo:‎Liat Halevi Cohen