TLV360 Launches New Pick-Up Service
TLV360 was founded by Ishay Gabinet in 2009, to offer guided cycling tours around Tel Aviv.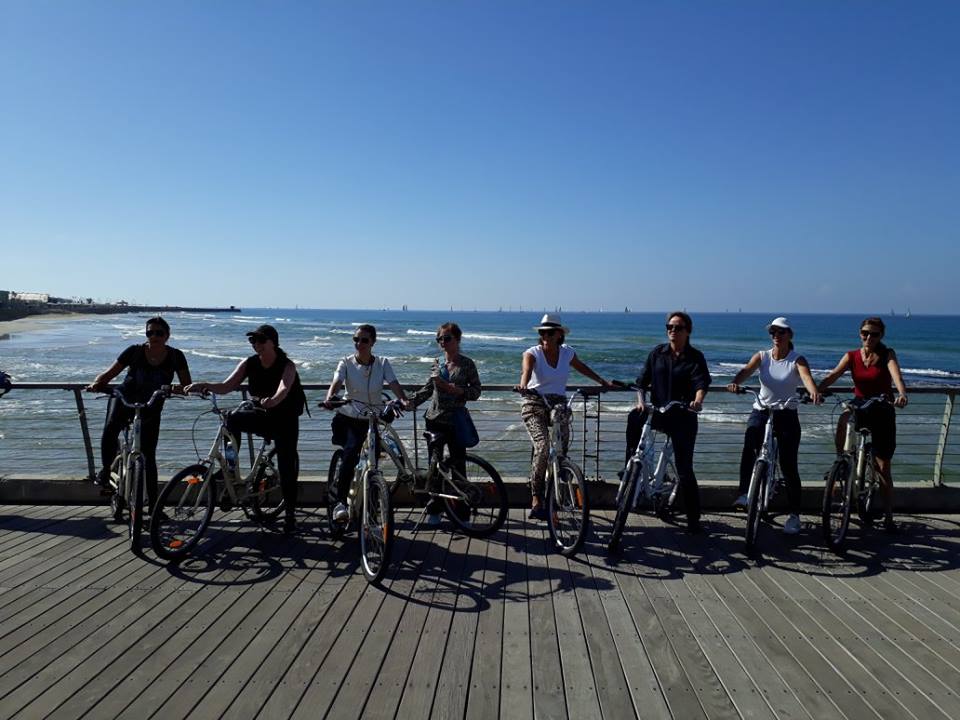 TLV360 was founded by Ishay Gabinet in 2009, to offer guided cycling tours around Tel Aviv. "I previously worked in high-tech but decided to pursue my love of bikes and launch my own tour company, offering participants the opportunity to learn about the history, culture and vibe of Tel Aviv," says Gabinet.
The business is run by Gabinet and his partner, who provide a selection of group and private bike tours routes across the city including: A Hundred Years of Tel-Aviv; Park and Promenade; Tel-Aviv Jaffa Coast; Rabin Square and Promenade; all of which last up to two and half hours, and the All Day Tel Aviv Bike Tour, at four and a half hours. "We provide participants with a Townie by Electra USA bike, which is comfortable as it has a geometric design that allows for riders to remain upright," explains Gabinet. "It's a safe way to get around the city and fortunately Tel Aviv is mostly flat, with over 100km of biking path spread throughout."
Pick-Up Service
TLV360 recently introduced a new pick-up and drop-off service at hotels across the city, whereby a company guide meets participants (up to four per tour), with a trailer delivering the bikes. "This reduces the time and inconvenience of traveling to a meeting point in Tel Aviv, and fits into individual schedules and requirements," outlines Gabinet. "It's the first service of its kind in Israel and we're proud to pioneer the concept."
Tours are guided along designated bike paths across Tel Aviv, taking visitors to various sites of significance and interest. "The tours introduce Tel Aviv in such a way that visitors get to know its in-depth history and explore its culture and atmosphere, in a healthy and environmentally friendly way." Pictures are taken throughout the tour and a personal gallery link is provided to each participant to download the images.
The tours are currently offered in English and Hebrew and can be tailored for special events and specific subject interest. "We always adjust to meet the requirements of each group, whether it's providing children's bikes and helmets, tandem bikes or catering to larger groups," says Gabinet. "We have also hosted a few Chinese delegations who have brought their own guide for translation. This is certainly an option for all visitors."
Marketing
TLV360 serves a mixed international market and people of all ages. It also provides an additional website detailing points of interest in Tel Aviv and walking routes for independent travelers. "We partner with many tourist agencies, which allows us flexibility in sourcing additional bikes for larger groups," explains Gabinet. Bookings can be made via agents, through the website or partner organizations. "We are also working closely with hotels to promote our new pick-up service. We are very hopeful it will become a popular option for tourists in Tel Aviv."