Bezalel Hotel in Wallpaper

The Bezalel Hotel, Jerusalem, has been featured in lifestyle magazine Wallpaper, citing that it "…pays homage to the city's local design and Israel's artistic past and present."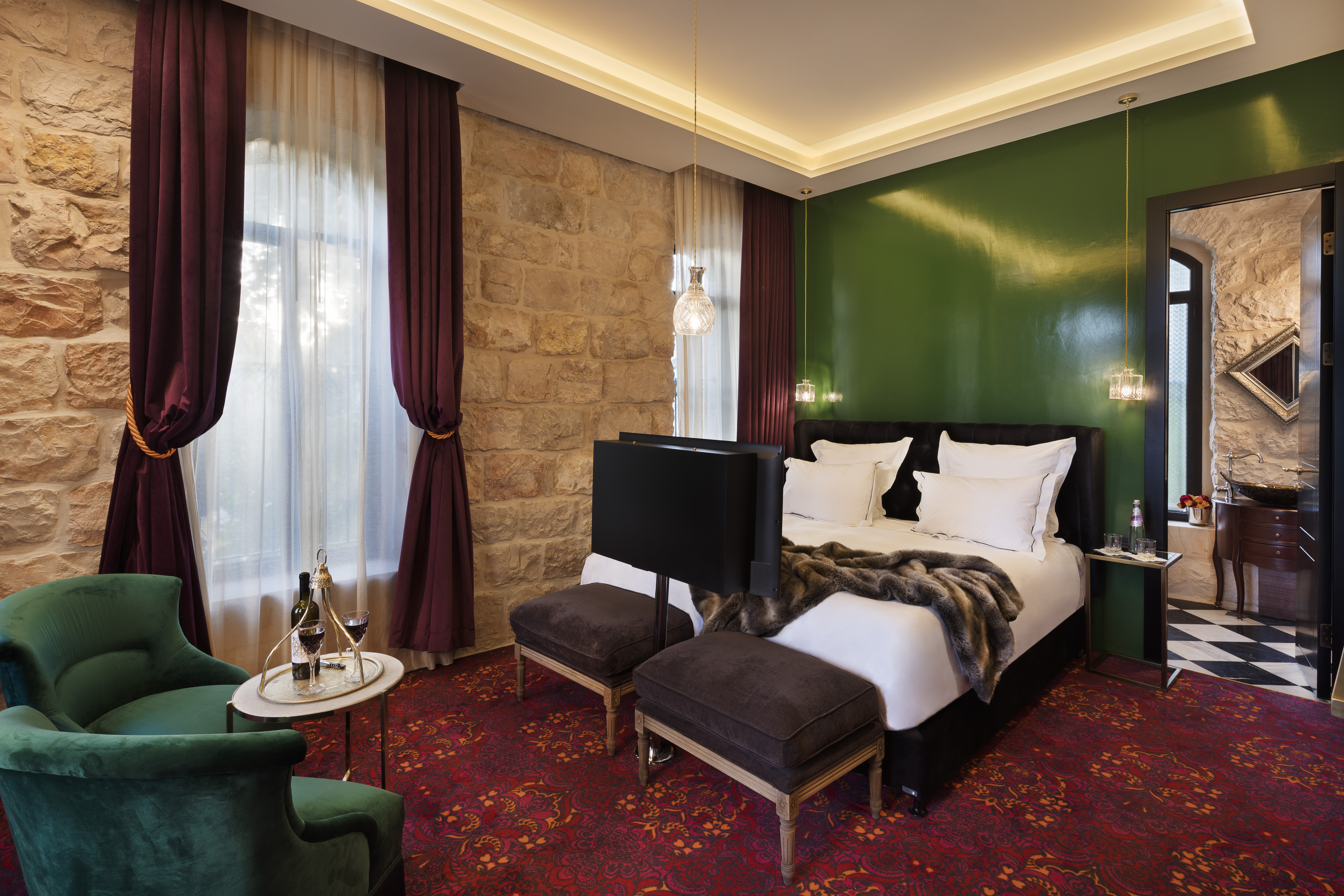 Bezalel Hotel in Wallpaper 
The Bezalel Hotel, Jerusalem, has been featured in lifestyle magazine Wallpaper, citing that it "…pays homage to the city's local design and Israel's artistic past and present."
Villa Brown Jerusalem in Departures 
Lifestyle magazine Departures has included the new Villa Brown Hotel Jerusalem as one of its "17 Reasons to Travel in April 2017" roundup. The 24 room boutique property, the latest addition to the Brown Hotels chain, opens in April.
U.S. News & World Report's "Best Countries" List 
Israel has ranked 30 out of 80 on US News & World Report's 2017 list of "Best Countries," based on 65 attributes. In its "Power Rankings," Israel came in 8th place.
Dok in The New York Times 
Tel Aviv restaurant Dok, which serves contemporary Israeli grill cuisine, has been featured in the New York Times, which states: "…the food reflects Israel's polyglot culture, with influences from across the Jewish diaspora."
Israeli Restaurants on La Liste
La Liste, "an algorithm-based aggregator of food guides," according to its website, has collected millions of global internet reviews from over 135 countries, to identify the world's top 1000 restaurants. Ten Israeli restaurants feature on the list:
– Blue Sky by Meir Andoni, Tel Aviv
– Lumina by Meir Andoni, Tel Aviv
– Herbert Samuel, Tel Aviv (Reopening in Jaffa)
– Manta Ray, Tel Aviv
– La Regence, Jerusalem
– Pastel, Tel Aviv
– Claro, Tel Aviv
– Popina, Tel Aviv
– Chakra, Jerusalem
– The Norman Restaurant, Tel Aviv
World Happiness Report 2017 
Israel has placed number 11 in the World Happiness Report 2017, a survey released by the United Nations Sustainable Development Solutions Network, which ranks 155 countries by levels of happiness. The report is based on a life evaluation score that measures variables including life expectancy, family and job security.
Condé Nast Traveler Mention 
Israel has appeared number nine in Condé Nast Traveler's list of "10 Heathiest Countries in the World." The list is based on the most recent Bloomberg Global Health Index which evaluated 163 counties on variables including life expectancy and diet. The article cites Israel as offering a healthful diet based on vegetables, fish and unsaturated fat.
Forbes Mentions 
Eilat has been listed in Forbes' "10 Must-Dive Destinations For 2017" list, with the magazine outlining its "Eels, ship wrecks, coal and schools of fish as just the beginning of what to expect in this flourishing underwater destination." In addition, Tel Aviv-based tour company Eager Tourist has been included in the publication's "Eat the World: 9 Best Food Tours" roundup.