77% of the Beaches in Israel are Clean to Very Clean
The Clean Beach Index of the Ministry of Environmental Protection indicates an improvement in the cleanliness of open beaches in Israel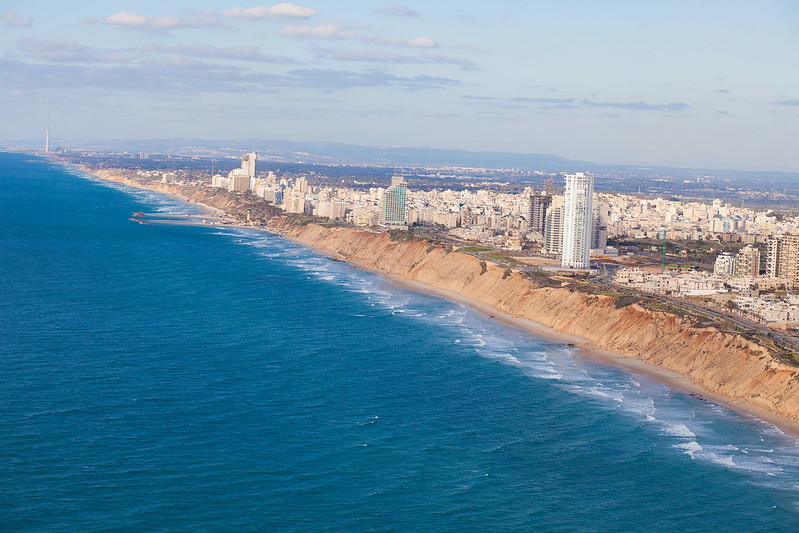 Data from the Ministry of Environmental Protection's "Clean Beach" index as of June 15, 2021 show that 77% of the (undeclared) open beaches measured were rated as "clean" to "very clean", compared to 75% in the previous index and similar to the corresponding period in 2020.
The coastal authorities that received the score "cleanest" are: Hadera, Ashkelon Beach, Ashdod, Kiryat Yam, the beaches of the Nature and Parks Authority, Tel Aviv-Yafo, Gan Raveh, Tirat Carmel, Bat Yam and Hof Hasharon. The responsibility for cleaning the tested beaches is in the hands of the coastal local authorities.
Studies around the world and in Israel show that Israel's shores lead to a lower percentage of plastic in marine waste, compared to the Mediterranean Sea and the world average. As a member of the Barcelona Convention, the State of Israel is committed to the Regional Plan on Marine Litter Management for the protection of the Mediterranean Sea from marine and coastal waste. According to this plan, the member states must take a long line of action to minimize the extent of the marine litter phenomenon and its harmful effects on the marine environment of the sea and the population lying on its shores.
In 2020-2021, the Ministry of Environmental Protection supports the coastal authorities, which include undeclared beaches for bathing in the amount of 9,508,181 ILS. This budget is used by the authorities to carry out cleaning operations on open beaches and not declared for bathing in their area.