A Logistics Center of the Ministry of Health was established at Expo Tel Aviv
A huge inventory of protective equipment belonging to the Ministry of Health is stored on site and transported from there to various centers around the country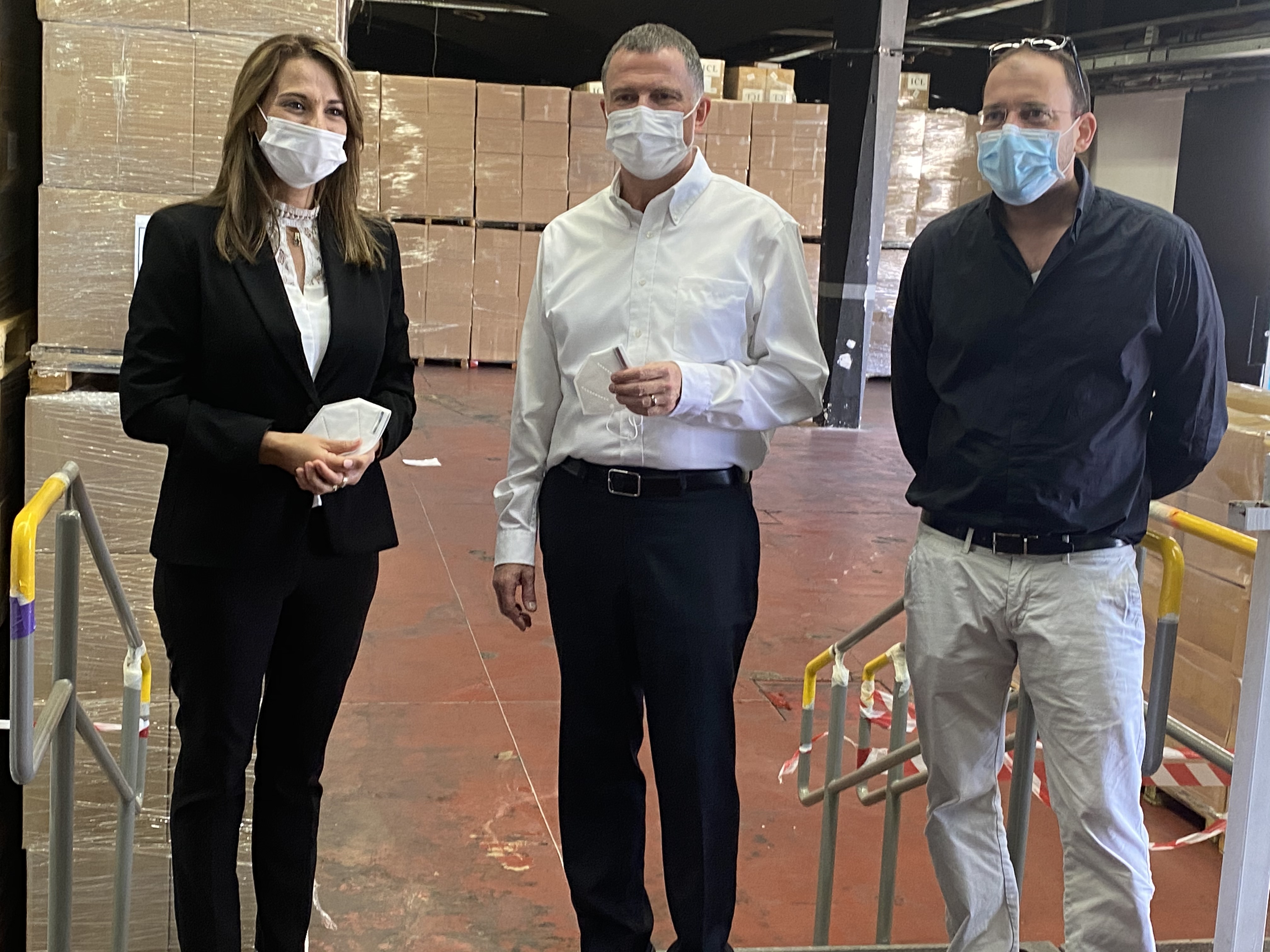 Expo Tel Aviv, which in its days hosts conferences, events and exhibitions, adapted itself to the COVID-19 period and rented a number of pavilions in the complex for the benefit of a logistics center used by the Ministry of Health to store and transport dozens of tons of protective equipment to fight the COVID-19.
The considerations that led the Ministry of Health to establish the center at the Tel Aviv Expo are the central and attractive location of Expo, the optimal infrastructure for truck entry, unloading and loading areas and of course huge and spacious spaces that can be divided and allow temperature control and proper maintenance of equipment.
In the new center, the Ministry of Health stores tens of thousands of items of various types of masks, protective suits and more, which are transported from it to various centers around the country.
Tamir Dayan, CEO of Expo Tel Aviv: "As a municipal corporation owned by the Tel Aviv Municipality, it was clear to us that the Tel Aviv Municipality, through the infrastructure of Expo Tel Aviv, will put its infrastructure in place to fight the COVID-19 virus. The Ministry of Health was the first to identify the advantages of Expo Tel Aviv both in terms of area and infrastructure and in terms of the ability to establish a center – quickly and professionally".