A New Culinary Attraction in Eilat: "The Terminal Market"
A new eclectic food market in an area of about 2 dunams will be established in the Terminal Park in the city of Eilat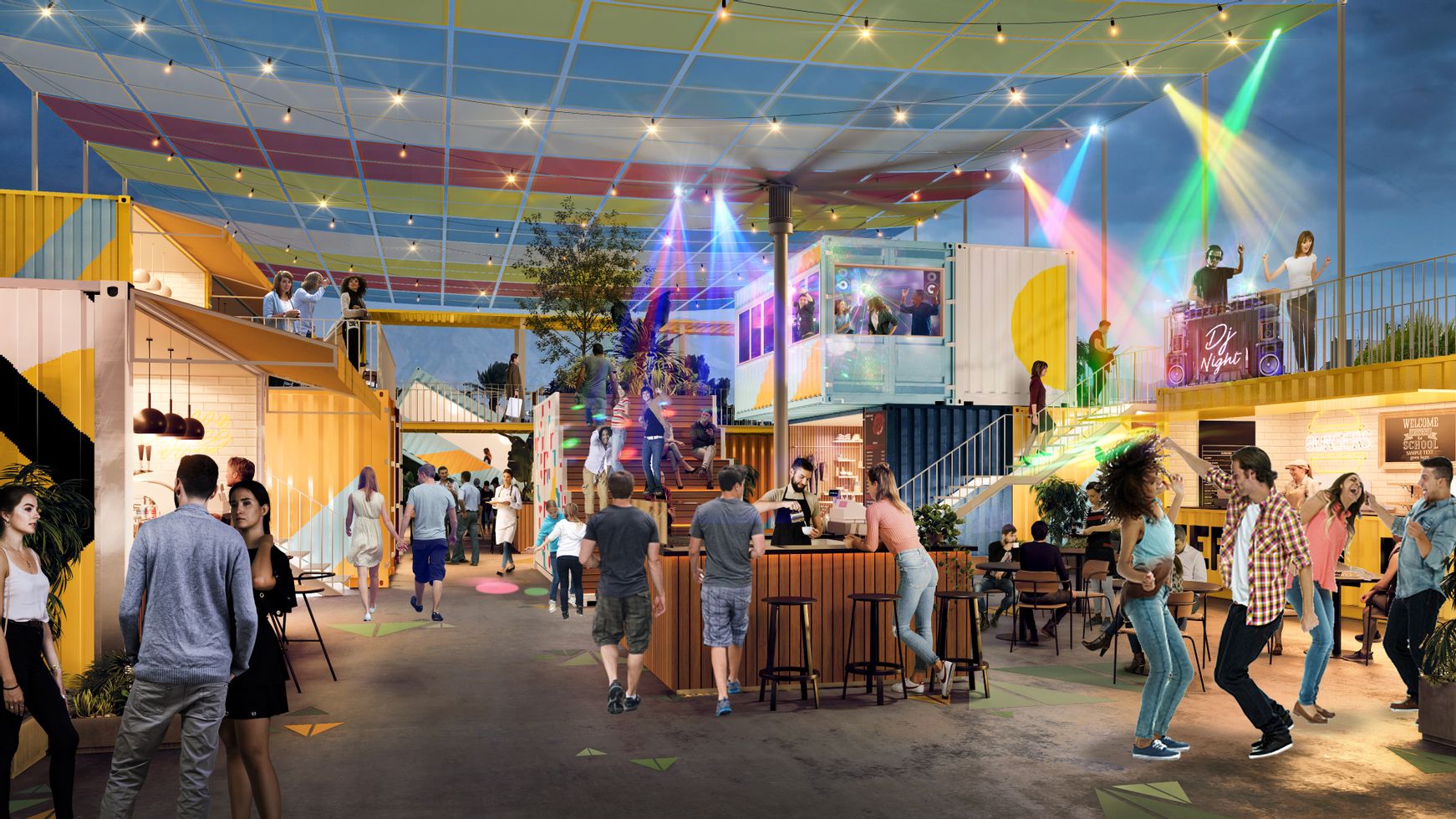 A new attraction for Eilat residents and tourists: "The Terminal Market" – a new food complex in an area of about 2 dunams will be established in the terminal park, built in the southern part of the old airport area in the heart of the city, and will offer visitors a combination of young and up-to-date street food. Raw material stores, as well as, concept stores from the culinary field with representation for local produce.
The Municipality of Eilat, through the Eilat Economic Company, has issued a tender for culinary entrepreneurs to plan the establishment and operation of the food market to be called the "Terminal Market". The bidders must meet the threshold conditions of financial soundness, investment and ownership in tourism / culture / culinary ventures, a culinary experience and experience in marketing and content.
The food market area is 2 dunams and will be located east of the former runway at Terminal Park. The design language of the complex will combine new and used containers on two open floors with a variety of restaurants, which will look like one large restaurant with different sections and stations ("buffet"), as well as seating, especially on the top floor, and balconies facing an inner street with businesses on both sides.
The municipality wants to give the complex an atmosphere of "market" food – and directs that the restaurants that will be there will offer dishes that will be served in the form of convenient serving for eating while standing and walking, in order to create movement and the possibility of eating while touring the market. The prices of the dishes will range within a reasonable price range – up to 45 ILS per dish.
Admission to the terminal market will be free, and its operating hours will be Sunday-Wednesday 10:00-23: 00 and Thursdays 10:00 to midnight. There will also be cultural and leisure activities, workshops, shows, music, art, various pop-up stands, interesting commercial collaborations and those that will provide interesting and modern content to the visitors.
The planning of the complex will be carried out by the winner of the tender and at his expense, the date of completion of the construction of the complex is set at 16 months (about a year and a half), and he will also be responsible for its operation throughout the period. The total contract period will be a maximum of 10 years with an option to extend by the Eilat Municipality for two periods of 5 years each.