All-new Cordero restaurant in Tel Aviv pays homage to southern European cuisine
Cordero aims to take diners on a journey through the gastronomically-rich regions of Southern Europe.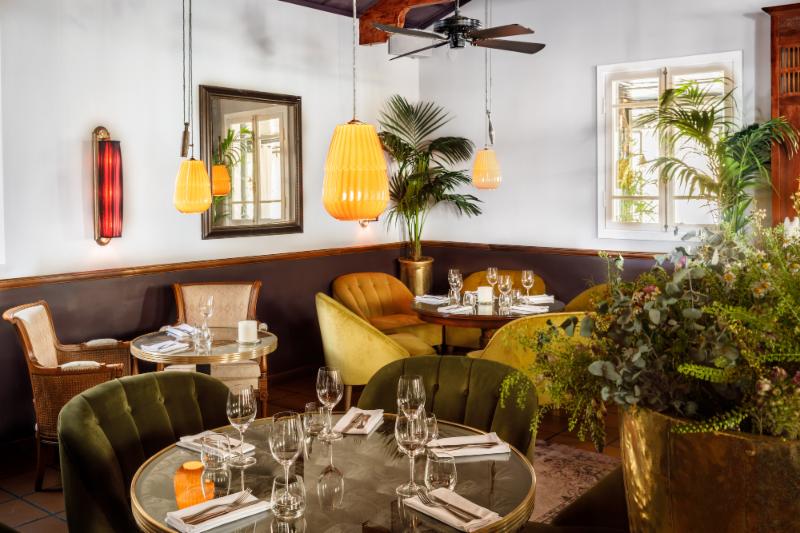 Cordero, a 140-seat restaurant offering a modern nod to fine Southern European gastronomy, announces its official opening in the Neve Tzedek neighborhood of Tel Aviv adjacent to the famed Suzanne Dellal Center for Dance.
From the seafood restaurants of France to the tapas bars of Spain and the trattorias of Italy, Cordero aims to take diners on a journey through the gastronomically-rich regions of Southern Europe. Cordero's cuisine is inspired by the culinary techniques, flavors, and ingredients from the Mediterranean coasts, in sync with the fresh ingredients that Israel has to offer: fantastic seafood, outstanding farm-to-table meats, organic fruits and vegetables, and superb dairy products.
Featuring an in-house taboon and meat-smoker, Cordero employs traditional cooking methods such as slow cooking and sous-vide, offering two separate menus of refined Southern European dishes to suit every mood and palate: a traditional a la carte menu ranging from appetizers, main courses and desserts and a tapas-style menu that can be enjoyed for a late afternoon aperitivo, light dinner or late-night bites.
A well-thought-out list of wine and spirits includes bottles from top French, Spanish, Italian and Israeli vintners that are carefully chosen to perfectly match the food items.
Cordero not only embodies the Southern European cuisine, but it is also dressed in the tradition of timeless European interior design. The restaurant is fashioned with romantic and intimate lighting schemes, plush chairs, sofas and booth-lounge seating, such as 20th-century Belgian chairs and French lamps from the 1930's period. The white-tablecloth interior sets the tone for a refined bistro-dining experience while the adjacent lounge section — with its large velvet banquettes — invoke a living room sofa rather than a fine-dining table, reminding guests of the intimacy and comfort of a dinner party at home. Cordero also boasts two bar-seating areas offering guests a birds-eye view into the exposed kitchen and taboon.
Cordero is located at 6 Yechiely Street, Tel Aviv, adjacent to the Suzanne Dellal Center for Dance and Theater outdoor courtyard. The restaurant is open for dinner from 6pm to midnight – Monday through Saturday.
To make a reservation, call 03-5178486 or visit www.cordero.co.il.