Israel Hotel Association Convention: "The Future is not clear, but we will overcome"
The event, which was attended by many hoteliers, MKs, ministers and mayors and local councils was all about dealing with the COVID-19 crisis. At the center of the conference was the issue of trying to return to routine in these tumultuous days and in promoting the tourism industry, which was hit hard by the epidemic crisis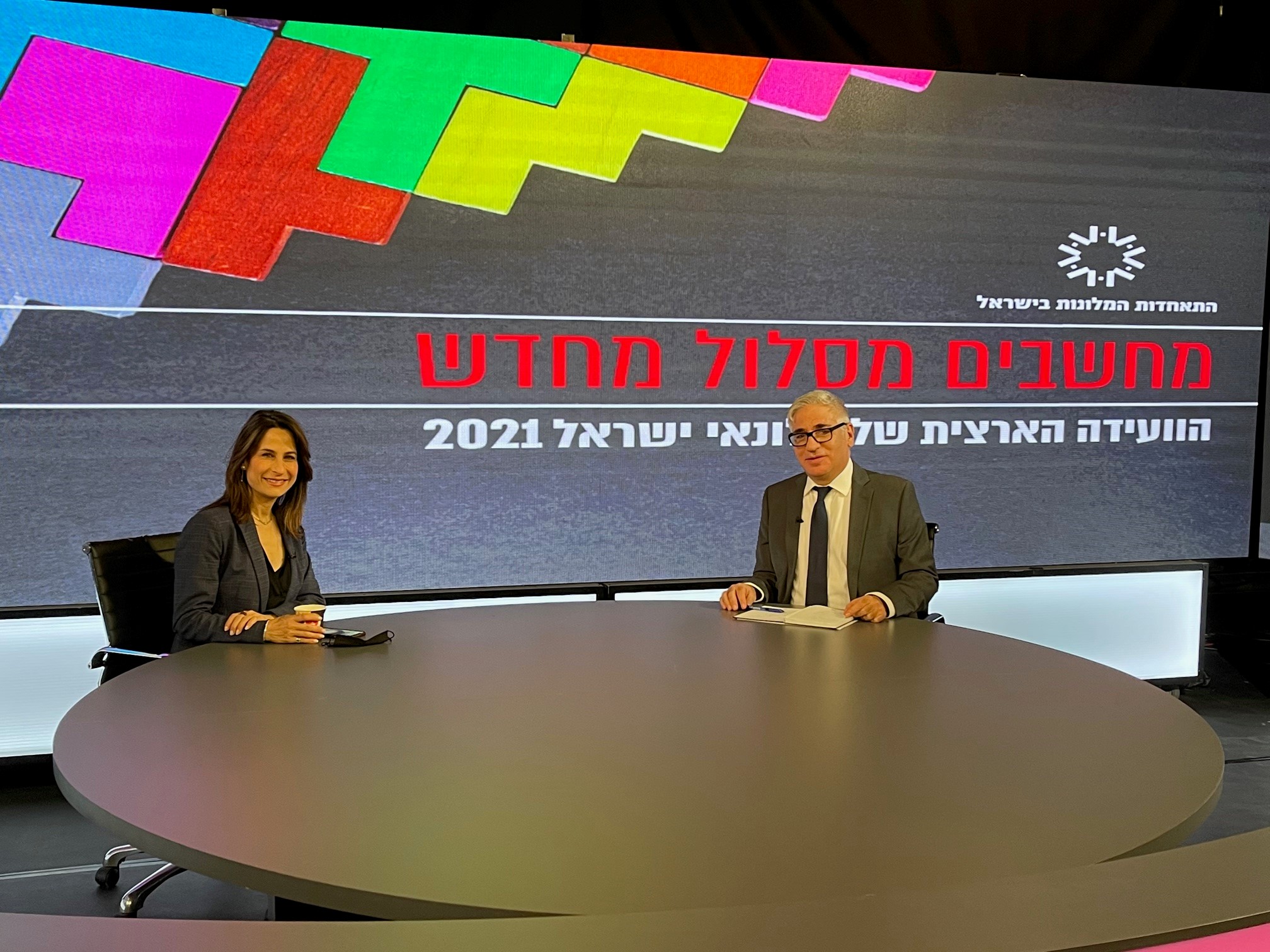 The national convention of Israel Hotel Association was held this week. The conference was opened by the association's president, CPA Amir Haik: "This is the first industry to be affected. This is an industry that even after it returns to activity, it will be an industry that the government prohibits half of its customers from reaching – foreign tourists who cannot enter Israel. This is the only industry that was shut down at its peak: on Passover, Jewish holidays, and the end of the civil year, and we hope we will not see more of this industry on close downs. It is the only industry that knows how to treat the virus and knows how to treat its guests, and we have proven it and we will continue to prove it".
Haik noted that for him, a plan to get out of the COVID-19 should have been devised in the early days of the crisis, but unfortunately this plan has not yet been implemented, "This is the industry that emerged last from this chaos, and it is a chaos that runs within a state without a budget. It has foreign considerations in matters of health and the economy. It is very difficult for us to act in this chaos". He added that the government help received by the tourism industry is not enough, "Yes, we received government help beyond what other industries received, but we will probably need more help because of our special situation. But we do not want to rely on help. We want to work, we want them to develop the economy, we want tourists to come here and we want to be back in the right place that suits us. We are in a situation where the future is not clear, but we will overcome. Because despite everything I have said, we are the most optimistic, happiest and surest industry to return to routine".
Many of the speakers at the conference expressed their regret that the momentum of the tourism industry was cut short, including Knesset Speaker and former Tourism Minister Yariv Levin, who mentioned that 2019 was a record year for tourism in Israel with over four and a half million tourists. "I want to strengthen you first", he said. "I am convinced of the future of this industry; I am sure we will emerge from this crisis and I am convinced of the future of this industry. I am sure we'll reach new heights. We certainly have a source of optimism, thanks to vaccines Israel will be one of the first countries in the world whose economy can move forward and emerge. Tourism will be able to return more or less to the routine we knew, and here, along with all the difficulties, there is an extraordinary opportunity to put Israel in a very high place on the world tourism map that will surely change".
Speakers also included mayors and local authorities such as Tel Aviv Mayor Ron Huldai, Tamar Nir Wenger Regional Councilor, Tiberias Mayor Boaz Yosef, Haifa Mayor Einat Klish-Rotem, Eilat Mayor Meir Yitzhak-Halevi and Jerusalem Mayor Moshe Leon. Each of them expressed his sorrow for the tourism industry that was hit in his district and described how he would work to promote the industry now.