Corona Can't Stop Christmas in Nazareth
A Christmas Celebration Filled With Light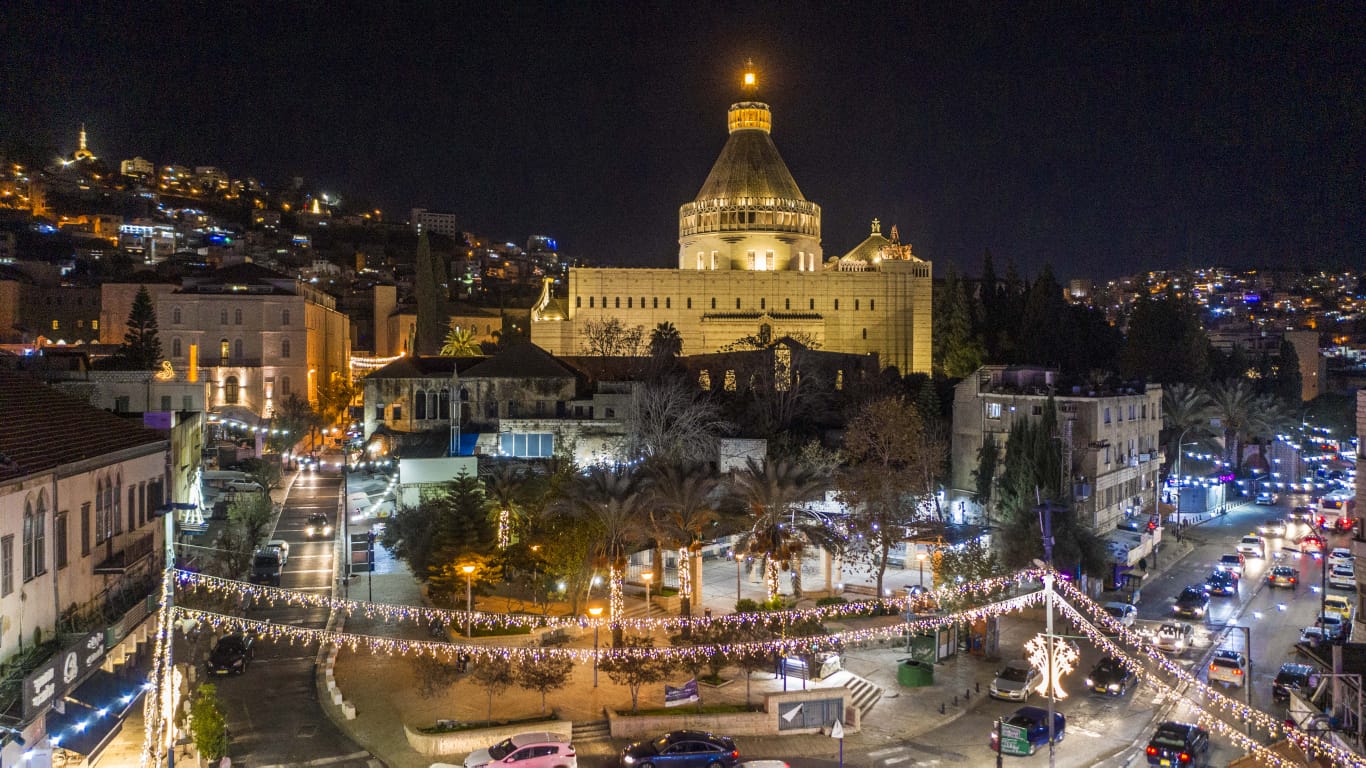 Nezareth, Israel: Despite the Corona restrictions, over the last four months, including the second lockdown, the Government Tourism Company in coordination with the city of Nazareth succeeded in providing a festive lighting solution in the historic city center. Now Nazareth is aglow with twinkling lights, religious symbols and decorations in time for the Christmas and New Year holidays.
If there's one place in Israel that will get you into the Christmas spirit, it's Nazareth. A world-class tourist attraction, Nazareth is the hometown of the most famous Jew in history. Christian pilgrims come here to visit the religious and historic sites in the city and to soak up the atmosphere of the place that shaped Jesus' character.
Nazareth is dressed up in its holiday finery for residents and visitors looking to experience Christmas in Israel. Here you can enjoy the spirit of hope that Christmas brings to Christians throughout the world.
Nazareth will celebrate Christmas this year and every year, in good times and Corona times. It is an important statement in these difficult times. The streets may not be as crowded but the beauty of the holiday shines throughout the historic city center.
Bursting with history and authentic oriental charm, there is much to see and do in Nazareth. Nazareth is the place where it all began for Christians. Located in the historic city center is Mary's Well, the Church of the Annunciation, where the Angel Gabriel appeared and announced that Mary would bear the Savior, the Al Kily Church and Caves and St. Joseph's Church. These are just a few of the significant sites for Christians.
Nazareth has been a place for Christian pilgrims to visit for more than 2000 years and it is especially exciting during the festive Christmas season. Due to the Corona restrictions, traveler's may not be able to join the celebration in Nazareth this year but be sure to put Christmas in Nazareth on your 2021 calendar.