David Intercontinental chosen as "Best in Israel" by World Travel Awards
At a ceremony in Athens, World Travel Awards chose the David Intercontinental as the best hotel in Israel.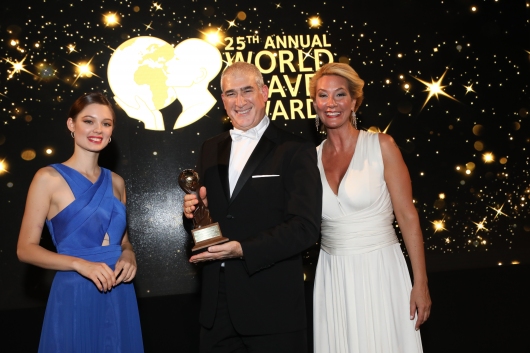 The David Intercontinental Hotel Tel Aviv has been chosen as the best hotel in Israel for the seventh time, at the 2018 World Travel Awards held in Athens.
David Cohen, CEO of the David Intercontinental Hotel in Tel Aviv, who attended the event and received the award, said, "We are very proud to have won the award as the best hotel in Israel. For us, this is an important recognition that the hotel staff continues to provide our guests with meticulous and quality service, with the international standards we are committed to. The dedicated staff of the hotel is the reason for our win. On this occasion, I would like to thank the hotel's loyal guests who continue to choose us as the hotel for their visits."
In February, the InterContinental Hotels Group (IHG) signed a contract to open the InterContinental Jerusalem Hotel. The hotel will consist of 229 rooms and will operate as part of a management agreement with the company Heichal Shlomo Towers. The hotel is expected to open in 2021.