Despite coronavirus, no drop in February tourist arrivals to Israel
There was a slight increase on last year (0.5%) with 344,000 incoming tourists .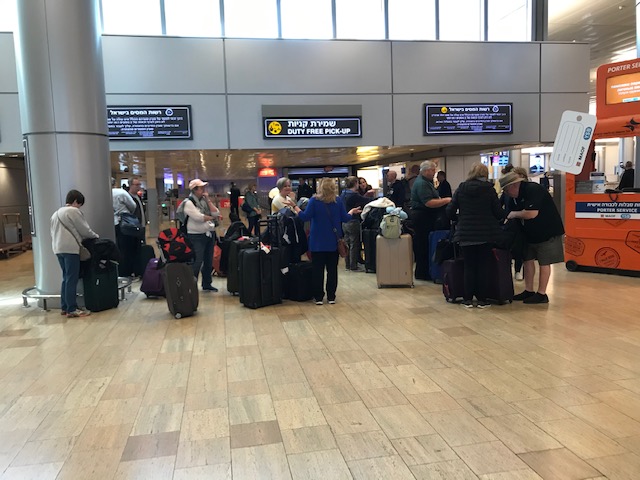 According to the Central Bureau of Statistics, approximately 344,000 tourist entries were recorded in February 2020, 0.5% more than February 2019 and 14.7% more than February 2018. 652,500 tourists arrived in Israel during the months of January and February, 4.1% more than the same period last year. 303,000 tourist entries were by air, 1.4% more than February 2019. 41,000 tourists arrived via the land crossings, 5.3% more than February 2019
21,600 day visitors arrived in February 2020, 18.9% more than in February 2019. Revenue from incoming tourism in February stood at $486 million (about NIS 1.7 billion) and in January-February, $922 million (about NIS 3.2 billion).
Tourism Minister Yariv Levin: "Tourism in Israel is registering tremendous achievements, consistently reaching record-breaking monthly incoming tourism figures over the last three years, tourist numbers that inject tens of billions of shekels into the state coffers. I am pleased that we also recorded an extraordinary achievement in February. Despite the outbreak of the Coronavirus, there was no decrease in the number of incoming tourists but rather another increase. Having said that, it should be emphasized that the continued spread of the Coronavirus is expected to reduce the number of tourists that will already be felt in the coming month."
Tourism Ministry Director-General Amir Halevy: "Due to the positive momentum of incoming tourism, a slight upward trend in the number of tourist arrivals to Israel has been maintained, after more than two years of significant increases and new records set every month. This is the beginning of a crisis, which could damage the entire industry in Israel, as well as in many countries in the world. It is a global event that is unclear how and when it will end, but the Ministry of Tourism is already preparing for the 'day after' the Coronavirus, with the aim of bringing tourism back to its days of success and new records."