Easing the PCR Tests Queues at Ben Gurion Airport
Minister of Tourism, Yoel Razvozov: "A move that ensures a quick and safe entry into Israel"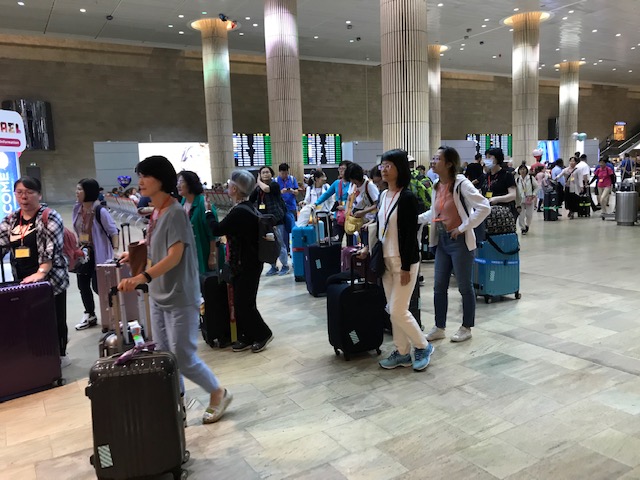 As part of the actions to improve and streamline the entry of tourists into Israel, a complex will be opened at Ben Gurion Airport that will allow the passage and inspection of tourist groups arriving through the tourism organizers, in order to alleviate the traffic congestion by about 25%.
This was made possible after the Minister of Tourism, Yoel Razvozov, acted in front of the various bodies and brought about the unique outline according to which: an inbound tourism organizer will inform the company conducting the tests about the expected arrival of a group of tourists, and this will create a space for them, where they will perform the post-landing PCR test, for the purpose of approving their entry into Israel. This will facilitate the entry of organized tourism into Israel.
Minister of Tourism Yoel Razvozov: "This is a step that will significantly reduce the waiting time for queues at Ben Gurion Airport. Our goal as a government is to get the tourism industry back into action as soon as possible, and simplify the entry process to Israel. Thus, and through such actions, we will be able to ensure tourists a quick and safe transition from COVID-19 to their vacation in Israel".
Yossi Fattal, Director General of the Chamber of Inbound Tourism Organizers: "The quick response of the Minister, the convening of the responsible parties and the creation of an outline for the tourist groups is encouraging, joyful and ensures more comfortable movement of tourists. Thanks to such moves, and of course the simple outline for tourists to enter Israel, with and without vaccines, we will be able to return in 2022 to about forty percent of the tourism that came to Israel before the outbreak of the COVID-19, the number of tourists that will provide a livelihood for 50,000 citizens, mainly from the periphery".