Estimates Regarding the July Outline for Tourist Entry to Israel
Israel Incoming Tour Operators Association: These are only informal assessments and are not final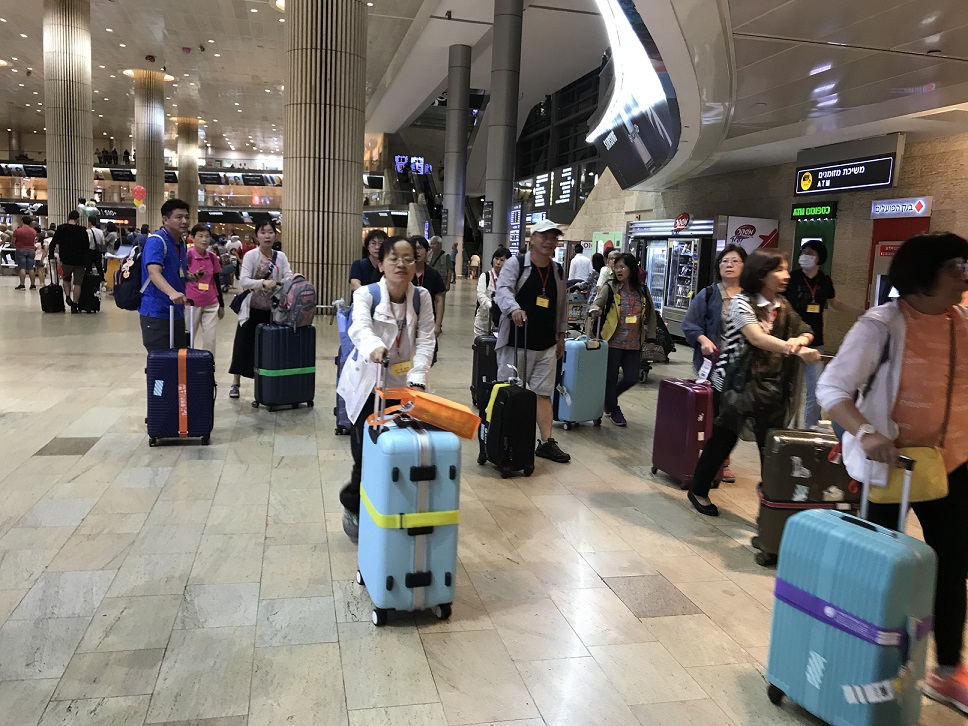 1. From July onwards, tourists from countries vaccinated with vaccines approved by the United States and the European Union will be allowed to enter Israel. About 45 countries.
2. Tourists from approved countries will be required to complete a health declaration prior to arrival, scan a vaccinated certificate and perform a PCR test up to 72 hours prior to arrival in the country.
3. Tourists from approved countries (US and EU vaccines) will be required to undergo a PCR test upon arrival at Ben Gurion Airport and without a serological test. In the health statement, there is a reference to payment for the test on arrival.
4. Recoverees in the first stage will not be allowed to arrive or subject to a serological examination on arrival (the final decision is not yet known).
5. Tourists from countries that are not vaccinated with US and EU vaccines, as long as they are allowed to arrive and have a positive intention, will also be required to undergo a serological examination.
6. Serological examination – A rapid examination (finger prick) is planned to be performed together with a PCR examination at Ben Gurion Airport (same position).
7. Tourists from "red" countries (a dynamic list that is updated every two weeks) will not be allowed to come to Israel, regardless of receiving a vaccine.
8. The planned outline is also intended for individual tourists.
9. It has not yet been decided what the procedure for submitting an application for tourist entry (topology and bureaucracy) will be.
10. Smile services in the field will be formulated and priced in the coming days.
11. It is known that there are problems in the interfaces between the health system and the immigration authority. These issues cause delays:
A) (Upon arrival in Israel, the tourist is issued a certificate from a biometric machine that requires a transfer to a human position and additional registration.
B) Confirmation of exit from isolation status after performing a serological examination and obtaining a positive result.
C) At the time of departure from the country in the system of the Immigration Authority, a mandatory status appears in isolation that requires treatment for approval of departure from the country.
12. Land Crossings: Jordan – Jordan officially announced that the border crossings will open in July. It is important to note that their announcement is not relevant to the policy pursued by the Israeli government. The opening of the Jordanian border crossings will allow Israelis to cross into Jordan. The Ministry of Health has not yet considered and decided to approve the transfer of tour groups from Jordan to Israel. We know that no preparations have yet begun for tests for incoming tourists at the Israeli terminal.
Until further notice, tourists groups will not be allowed to enter through land border crossings from Jordan.