Fodor's includes Dead Sea in its Go List 2019
The Dead Sea is like nowhere else on earth.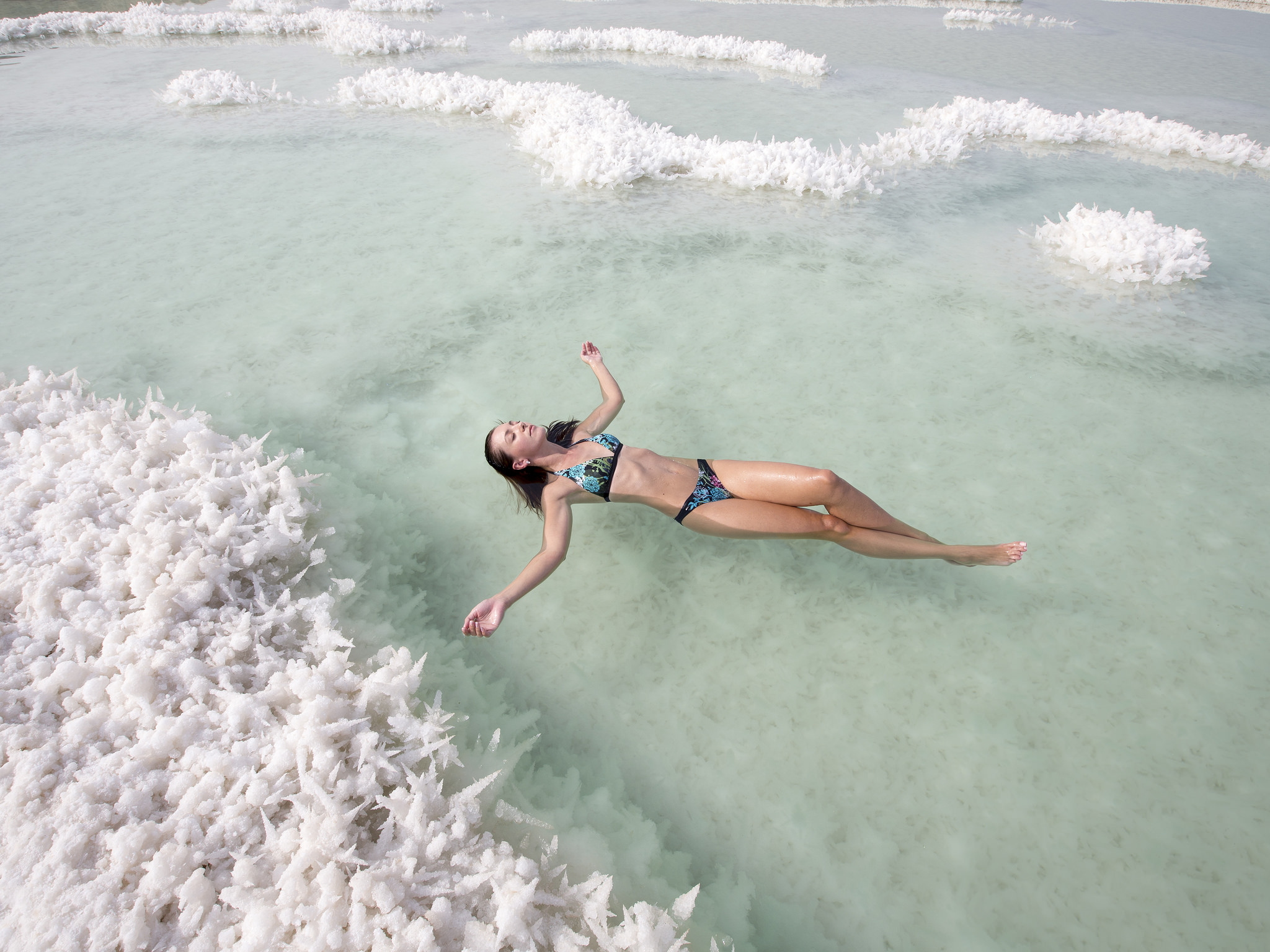 Fodor's, the famed publisher of travel and tourism information and producer of travel guidebooks, has highlighted Israel's beautiful Dead Sea as a must-go destination for 2019. Here is what Fodor's said:
"Why it's Wonderful: The Dead Sea is like nowhere else on earth. This shimmering saltwater lake appears in the distance like a mirage in the desert. It's somehow both otherworldly and right in the middle of it all, surrounded by Israel, Palestine [sic], and Jordan in the heart of the Middle East. It's undeniably special here and the kind of place that you're not likely to forget.
"The moniker is not figurative, it's literal—this saltwater lake is a wasteland, with water that's too salty to support life and land that's too dry to support any vegetation (with the exception of the occasional palm tree). From any perspective, sunrise and sunset are incredible here—it's hard to tell what's more spectacular, seeing the mountains across the sea bathed in rosy morning light or watching the sun set behind the peaks. It's downright biblical, which is fitting because it's supposedly the site of Sodom and Gomorrah, that (frankly, quite fun sounding) town from the Bible that was struck from the earth by an Old Testament God for being a little too liberal and a little too naughty. When you visit, it's hard to imagine that a town could survive here with no fresh water, but it's clearly a place of healing. Enormous spa complexes in Israel and Jordan take advantage of the healing powers of the salt and the nutrient-rich Dead Sea mud.
"Swimming here is not the all-day splashing around that you would do in, say, the nearby Red Sea. It's impossible to describe what it feels like in the sea—but it's something you have to experience at least once in your lifetime."
So when are you going to schedule your visit to the Dead Sea?