Fourth Arab Food Festival kicks off
Leading guest chef from Turkey to join dozens of Arab and Jewish Israeli chefs in Haifa.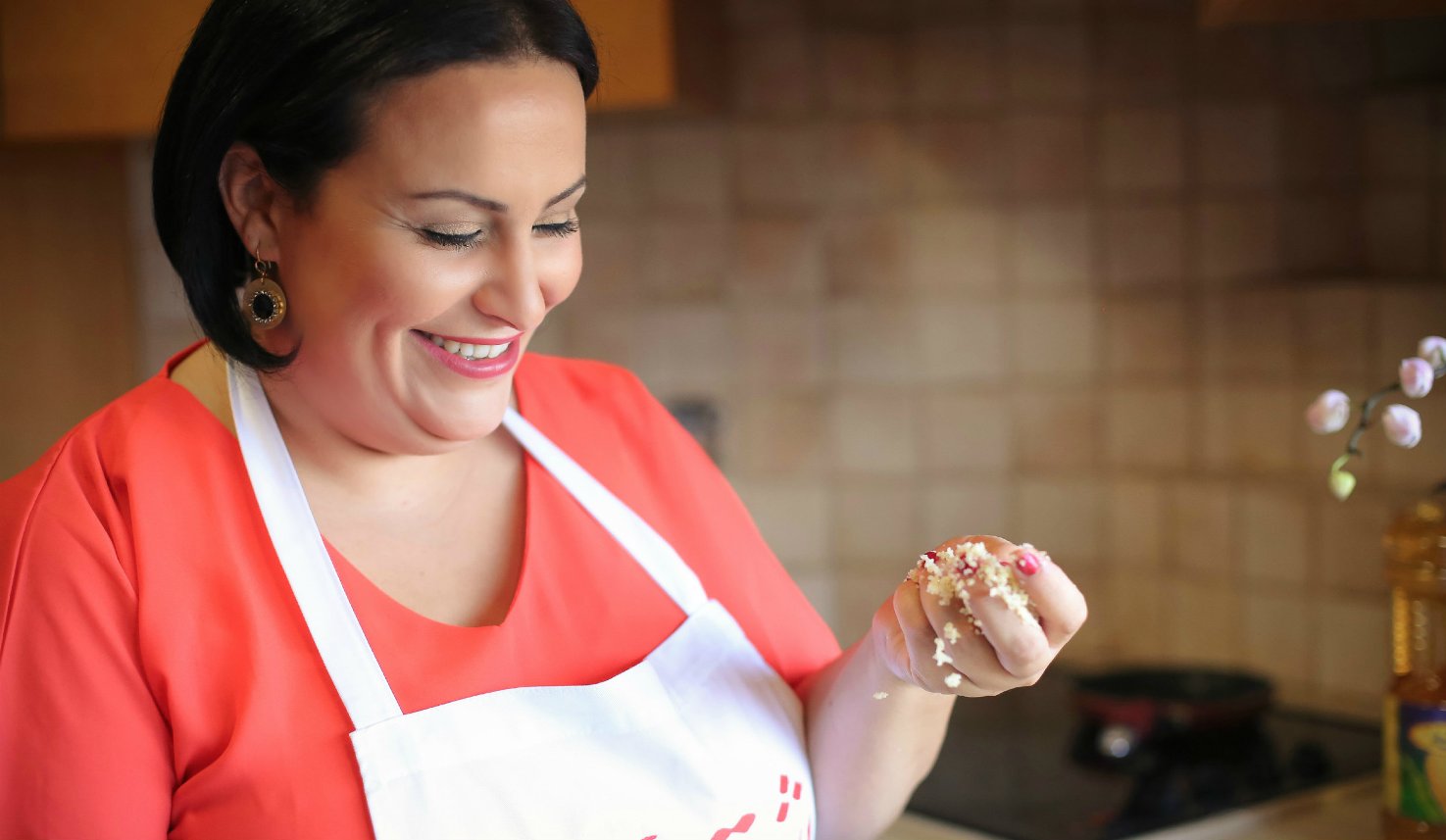 In a first for any culinary festival in Israel, A-Sham (Levant), the 4th Arab Food Festival in downtown Haifa, will host a guest chef from Turkey, the highly acclaimed former champion windsurfer turned self-taught chef Kemal Demirasal. This year's festival, which will take place Thursday-Friday, December 6-7, 2018, will showcase Turkish and Ottoman cuisine rooted in an empire that dominated the region from South-East Europe, through North Africa and into the Arabian Peninsula for 600 years.
Festival founder and creative director Dr. Nof Atamna-Ismaeel: "We send a message to the Israeli and Turkish governments: we want more collaborations, starting with food, culture and music and hopefully in other fields too."
Demirasal will join dozens of leading chefs and restaurateurs from the Arab (Muslim, Christian and Druze) and Jewish sectors, all working together to give their personal, contemporary interpretations of Ottoman- and Turkish-inspired dishes. The guest chefs will be hosted by dozens of downtown city restaurants, hummus joints, bars and cafes, serving specially-created festival dishes, priced at NIS 40, as well as gourmet festival menus.
Chef Kemal Demirasal will prepare a gourmet festival meal in a private dining room at HaNamal 24, in collaboration with Jewish Israeli celebrity chef Haim Cohen (Yaffo-Tel Aviv), whose cuisine is influenced by his own Turkish roots, and A-Sham festival founder, Arab Israeli Nof Atamna Ismaeel who is renowned for her own interpretations of Levantine cuisine. Demirasal is the founder of the award-winning Alancha restaurant, which specializes in Anatolian cuisine with a contemporary twist and is ranked among the world's top 50 best restaurants.
The A-Sham festival, founded by 2014 Master Chef Israel winner Dr. Nof Atamna-Ismaeel and an initiative of the Downtown Haifa Administration, will also include street food, pop-up stores, Turkish music, dance and parties, cooking workshops and lectures, family activities and more.
Atamna-Ismaeel said, "We are very excited this year, in a first for any culinary festival in Israel, to host a chef from Turkey. Chef Kemal Demirasal will join myself and Jewish Israeli chef Haim Cohen in creating a gourmet meal that will celebrate our joint roots in the region. The meal, like the festival itself, offers a bridge between cultures, a blend of tradition and modernity. I chose to focus this year on Turkish cuisine and the Ottoman Empire, despite the current state of relations between Israel and Turkey. Israelis are very attracted to Turkish cuisine, culture and architecture and more and more restaurants featuring Turkish food are opening here. Through this festival, we send a message to the Israeli and Turkish governments: we want more collaborations, starting with food, culture and music and hopefully in other fields too. We want to go back to normal relationships. Imagine these festival dishes as a path between Israel, Urfa and Anatolia!"
Among the participating chefs: Amos Sion, Elias Matar, Ali Khatib, Dohul Safdie, Johhny Guric, Omar Alwan, Yahaloma Levi, Neifa Mula, Israel Aharoni, Naal Zarkawi, Haim Cohen, Gil Hovav, Michal Buton, Barak Aharoni, Nashat Abbas, Shadi Bashara, Orel Kimchi, Ran Shmueli and Hila Alpert.
Music performances from Israel and Turkey
The music of Turkey represents the perfect combination of classical and modern. Kahara Einin, a leading producer of the Arabic music scene, created the soundtrack that accompanies the festival, with performances by musicians from Israel and Turkey and parties with leading DJs. Performances include Turkish singer Bahar Turkan (Thursday 6/12 at 22:00, Bar Code); Mahmat Dash, the Turkish wonder boy (Friday 7/12 at 16:00, Back to Black); Karadnis, a trio playing wonderful music from the Black Sea (Thursday, 6/12 at 21:00. Talpiot) and Arkadash, a young Turkish-style ensemble (Friday 7/12 at 14:00. Ma'ayan HaBira). DJs will hold the stage at parties on Thursday from 22:00 at Hamam El Pasha and De Vries.