History at Israel's new Ramon Airport
The airport is expected to open to the public during the coming winter.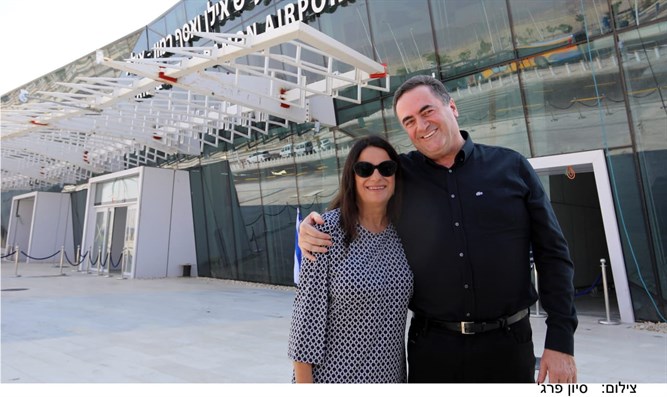 As reported on Israel National News, at 10:00 a.m. Monday morning Arkia Israeli Airlines made history when Flight 883 landed on the new Ramon International Airport's Runway 19.
The new airport, named for pilot and astronaut Ilan Ramon and his son Asaf, who was also a pilot, is located in Timna, near Eilat.
Ilan Ramon was an Israeli pilot who participated in the bombing of the Iraqi nuclear reactor in Osirak in 1981 and who was killed when the Space Shuttle Columbia disintegrated upon reentry in 2003. His son Assaf was killed in an IAF training accident in 2009.
The Arkia flight was part of a test run attended by Transportation Minister Yisrael Katz (Likud), senior Israel Airports Authority officials, local council heads, and the Ramon family.
The airport is expected to open to the public during the coming winter. It was built according to the highest security standards, and is equipped with some of the most advanced technology in the world.
Speaking at the ceremony, Katz said, "There is nothing more symbolic and appropriate to remember these two people, who contributed so much to the State of Israel, than naming an airport after them."
The new airport, which will replace the current Eilat airport, will have room for sixty planes to park, and its new terminal is expected to serve approximately 2 million travelers per year. The airport also includes a 3,320-meter "duty free" shopping center, and a terminal designed to create the illusion of a forest.