IMTM to showcase tourism industry technologies
The acclaimed tourism fair will feature a technology complex with a variety of new startups that focus on the tourism industry.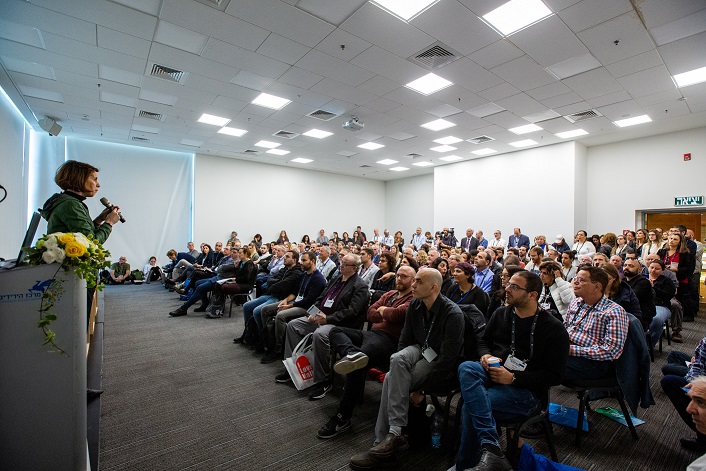 The tourism industry is becoming more and more popular in recent years and not only is it offering more destinations around the world, more diverse accommodations and opening new flights, but it is evolving mainly in the technological and digital fields.
As part of the annual international tourism exhibition, IMTM 2020, the International Mediterranean Tourism Market fair, which will take place from February 11-12 at the Tel Aviv Expo, will feature a technology complex with a variety of new startups that focus on the tourism industry.
Eyal Shmueli, publisher of I.T.N and one of the founders of IMTM, said, "The tourism industry has undergone a technological transformation in recent years. Every tourist in the world today is exposed to a wide range of destinations, deals, unique sites and past experiences that have been spared and, in reality, each individual has now become his own travel agent. Today, digital apps provide the public with tools for building a travel plan or planning a vacation that fits their needs exactly, as these tools, combined with communities on social networks, contribute to lowering prices and reaching attractive deals. The search engines are user-friendly, renewable and updated from time to time and, in fact, they symbolize the future of the tourism world."
Among the startups to be featured are:
Totem Time: A startup that offers an AR-based visitor experience for resorts and other industries that leverages their experience for tourists. This is an app that focuses on families and guests of Generation Z, who can enjoy escape games, learning games and digital tasks via their smartphone as part of their vacation location, for example: museums, parks, malls and more.
Bridgify: An app that provides travelers with a comprehensive and customized travel plan quickly and conveniently for any destination in the world. Bridgifys' goal is to help online travel agencies and hotel chains provide their customers with a world-wide view from a local perspective. In fact, the app uses advanced algorithms to get to know the hiker, thus correctly rating for him the experiences he can have at the destination he chooses. In fact, the app creates a match between different events and the travelers, using this match to create a logical sequence of events geographically and chronologically. The information is accessible to the traveler, where the tour plan fits his profile.
AS YOU STAY: An hourly paid hotel booking platform. The startup offers a smart and innovative model that allows the customer to choose the exact time of their stay and get it at a competitive and fair price. AYS helps hotels use their unused room inventory, generate additional revenue, and get information on trends, preferences and purchase patterns of their customer base.
Gamitee is a startup that aims to help travel sites and their users book tours. Most purchase decisions are actually group decisions, while online booking sites do not offer the group the basic tools they need to decide. In fact, the startup offers to add to the online sites a unique collaborative browsing platform that helps users consult their friends and family online before placing an order. When users come to the site, they can click a button, build a list of expectations, invite their friends and discuss options and proceed with the purchase.