Inauguration of the Rosh Tzippor Birdwatching Center
Tzippor Birdwatching Center has opened in Rosh Tzippor Park in Ganei Yehoshua (Yarkon Park), a natural green

lung of Tel Aviv.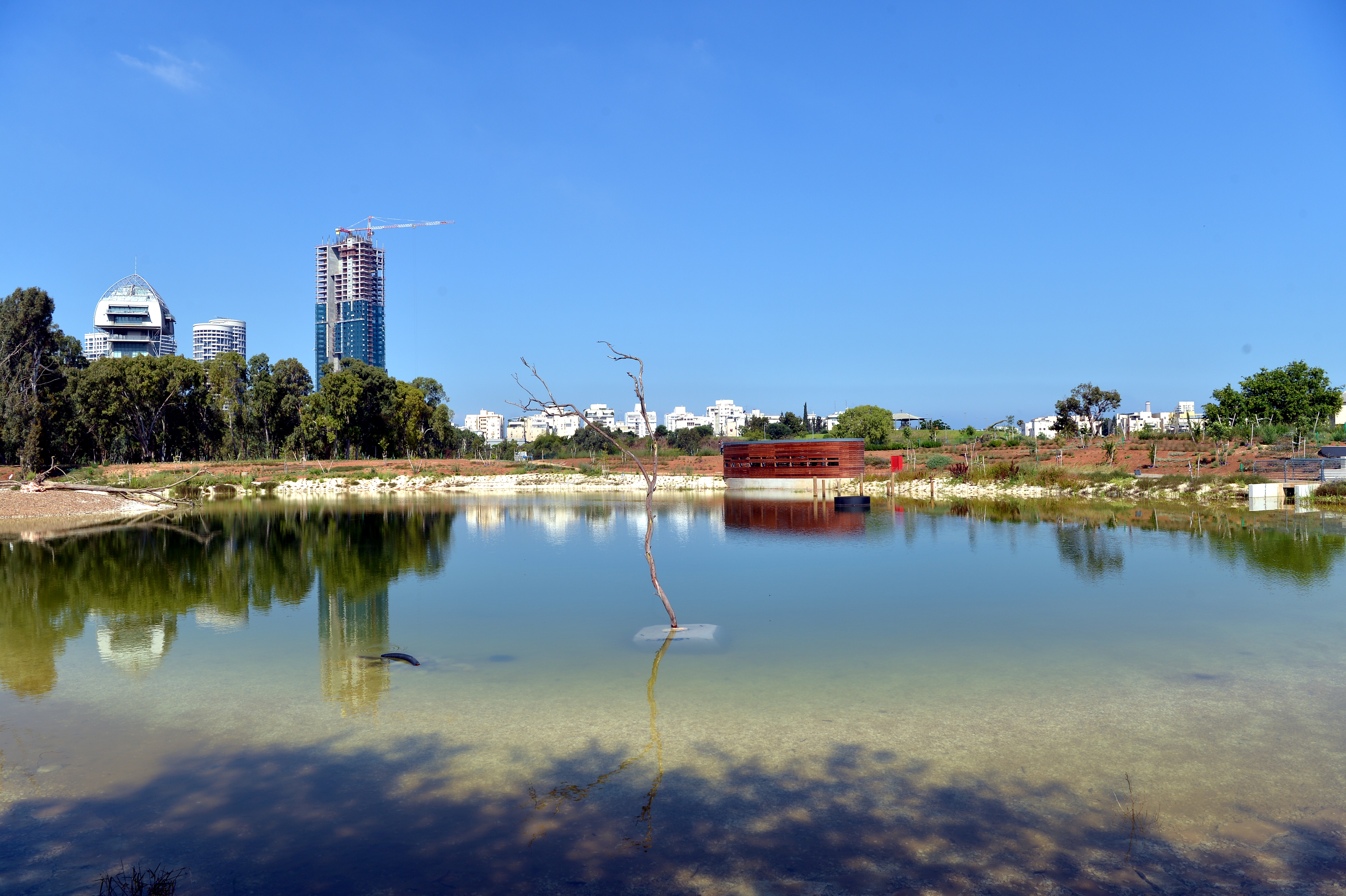 Tzippor Birdwatching Center has opened in Rosh Tzippor Park in Ganei Yehoshua (Yarkon Park), a natural green
lung of Tel Aviv. Spread across over seven acres of forest, the site is located alongside the junction of the Yarkon and Ayalon streams, with around half of it occupied by bodies of water. The center has been built by Keren Kayemeth LeIsrael (KKLJNF), established with funding support from the Besen Family Foundation, in additional to Friends of JNF Australia, KKL and the Municipality of Tel Aviv. According to a press release by KKL-JNF, the new site is a: "…paradise for nature lovers," and is accessible to everyone for free.
The site features a lake with a central island, canals and wetland areas, with a closed section behind the lake operating as a natural water purification system. Eucalypti were some of the first trees to be planted, alongside Tabor Oak, Judas Trees and Mastic trees. The park, designed to attract birds naturally, houses a number of bird species, including songbirds and waterfowl with nesting areas having also been built to attract different species of birds and around four hundred types of plant can be found, alongside seven species of fish which have
settled in concrete water habitats.
Additionally, three shaded wooden observation pavilions, elliptical in shape, have been built in various locations by the lake, each accommodating up to fifty visitors and providing handicapped accessibility. An outdoor classroom is also available for sessions, as are two concrete booths featuring a eucalyptus tree growing from their wooden exteriors, providing a resting spot for visitors at the park.
The birdwatching center is open from 8am-7pm, seven days a week, and offers guided tour options and activities.
The site itself joins with other sections of Park Hayarkon, including various walking, jogging, cycling routes, and activities for children, including zip lines, rope bridges, wooden climbing frames and an adventure playground. Monitoring is in place to ensure quality control of the water systems and prevent any form of vandalism.
Photo credit: Yossi Zeliger