Regional Cooperation Between Israel and Bahrain
Israel and Bahrain have signed a memorandum of regional cooperation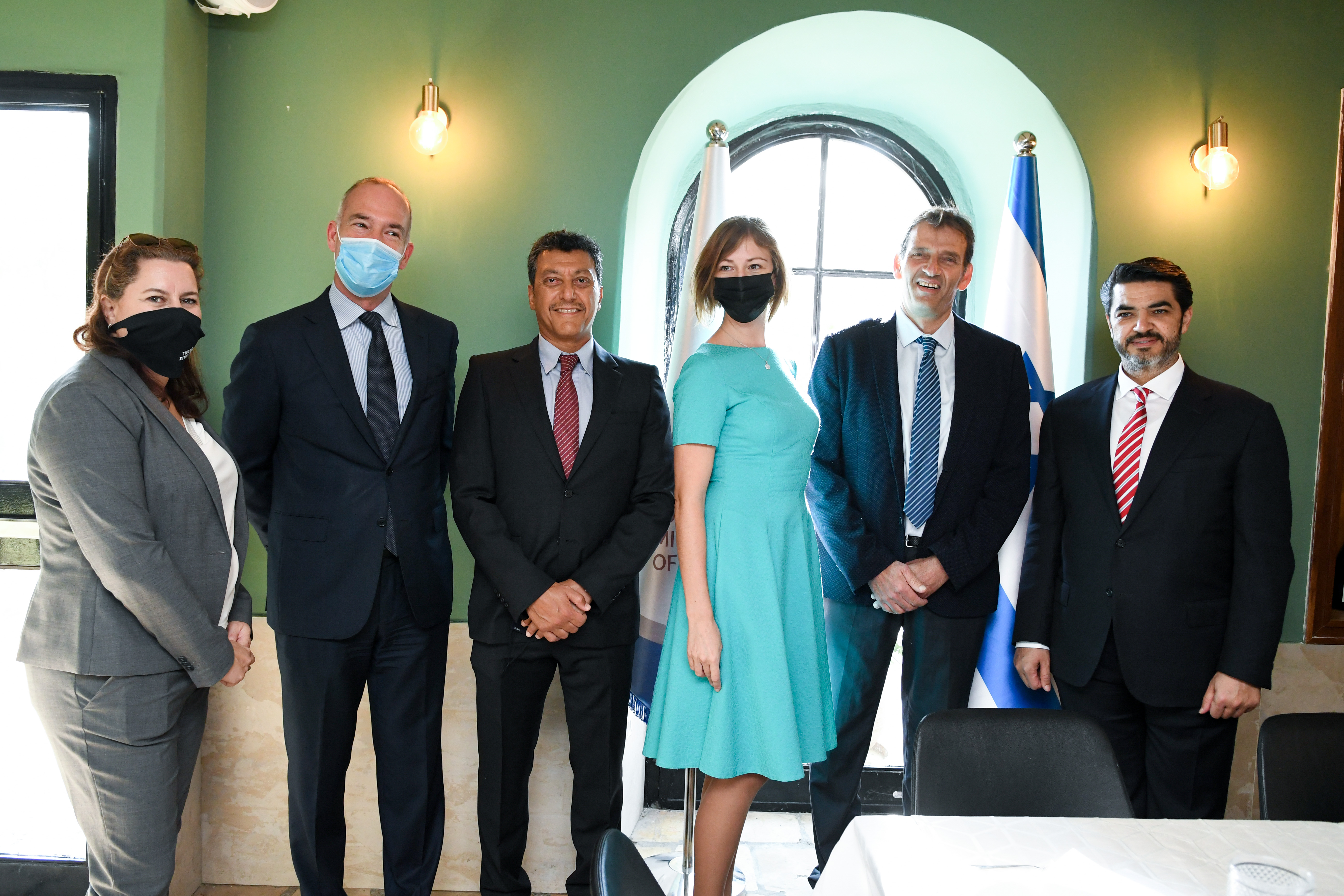 The Minister of Tourism, Orit Farkash HaCohen, and the Minister of Trade, Industry and Tourism of Bahrain, Sheikh Zayed Ben Rashid Alziani, signed a memorandum of tourism cooperation between the two countries today (Wednesday).
As part of a visit by a delegation of tourism and business from Bahrain, the director general of the Ministry of Tourism, Amir Halevi, and representatives of the ministry held a series of professional meetings with the delegation in Jerusalem today (Wednesday). Regional packages for tourists from the Far East and the United States will be marketed together.
In the morning, the delegation strolled through the Old City, and enjoyed a view of Jerusalem from the Commissioner's Palace promenade. The delegation will stay in Israel until tomorrow.
In the photo from left to right:
Head of International Relations at the Ministry of Tourism – Nira Fischer
Bahrain National Airways' vice president of commerce, Golf Air – Vincent Costa
Golf Air CEO – Captain Walid Alawi
Director of Development of New Markets in the Ministry of Tourism – Ksenia Kubiakov
Director General of the Ministry of Tourism – Amir Halevi
The CEO of the Bahrain Travel Agents Association – Jihad Ibrahim Amin
Photo credit: Rafi Kotz, GPO