Israel sees all-time record in tourist arrivals in 2019!
This year has proven to be a true success as more tourists arrive on more flights from more countries.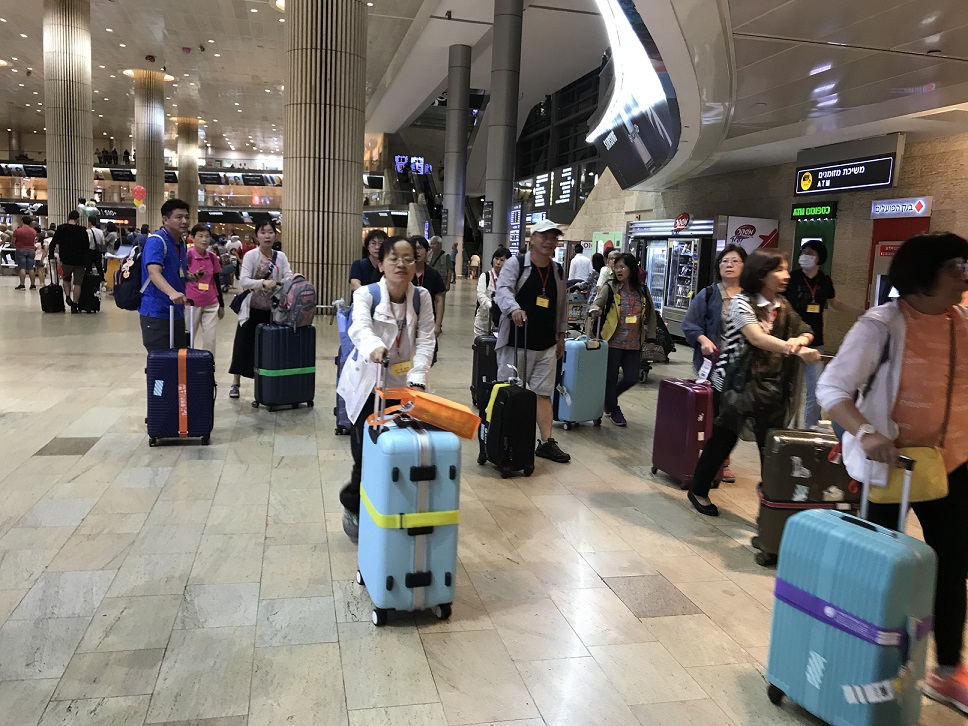 The year 2019 sets a new record for incoming tourism to Israel, with an 11% increase in tourist arrivals compared to 2018. About 4.55 million tourists visited Israel, injecting about NIS 20 billion into the economy.
Minister of Tourism, Yariv Levin, commented on these new numbers, saying, "More than 4.5 million tourists visited Israel in 2019. This year, too, we have broken a new record in tourist arrivals. This historic achievement is a direct result of the ongoing revolution in marketing Israel around the world, led by the Israel Ministry of Tourism, in infrastructure development, incentives for international airlines to open new routes into the country and collaborations with the world's leading tourism agents. Incoming tourism contributes to the development of the periphery and the economy and I am proud to lead this."
Director General of the Ministry of Tourism, Amir Halevi said, "This is the third consecutive year that we have broken the record for incoming tourism to Israel, and this year we have broken the threshold of 4.5 million tourists a year. These excellent statistics are the result of a professional and marketing revolution that we have led in recent years. The 'Two Cities. One Break' campaign has been very successful in promoting Jerusalem and Tel Aviv as city destinations and now we are turning our attention to developing additional tourism products, mainly the Negev and Arava. We see the greatest potential in developing these products and increasing the number of tourists and economic growth in the entire region."
Overnight stays in hotels
The number of tourist overnights in hotels is expected to reach about 12.1 million in 2019, compared with 11.6 million in 2018, an increase of 4.4%. The number of tourist stays in Jerusalem increased by 8% in 2019 compared to 2018, and by 9% in Tel Aviv and 18% in Tiberias.