Israel's festival of cocktails
Israel's official cocktail festival celebrates four years of creativity.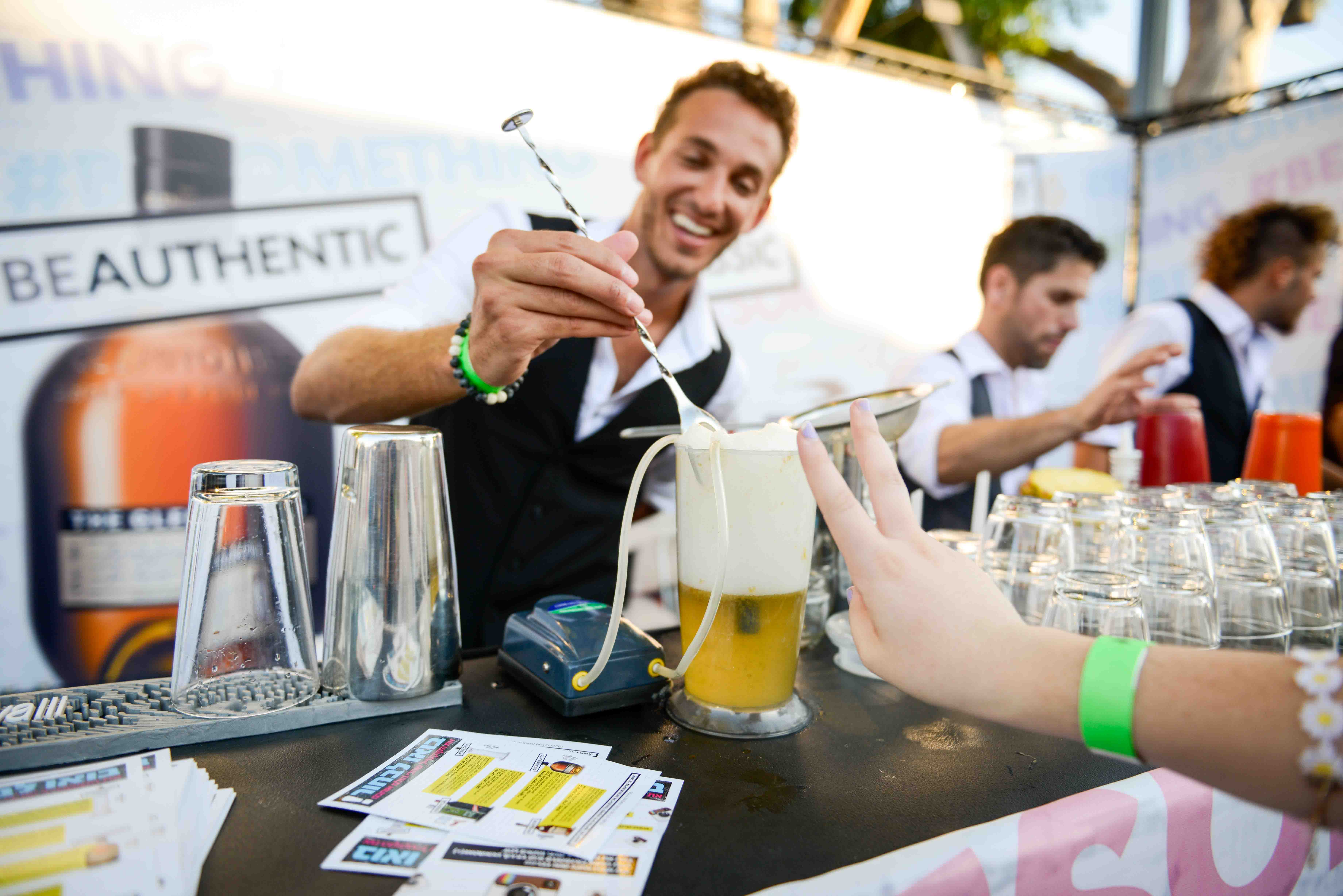 A creative and colorful event promoting quality and cultural alcohol drinking, the official cocktail festival of Israel celebrates four years of creativity as it kicks off two days of fabulous at Herzliya Marina.
The Herzliya Municipal tourism Development Corporation Ltd., Grape-Man, the wine and spirits culture center and Zman Amiti, the leading bartender school in the country, invite you to Cocktails 2018, the official cocktails festival of Israel at the Herzliya Marine on July 18-19th between 6pm to 11pm.
Over the years, the Cocktails Festival became known as an exceptional gathering place for professionals and the general public to meet, taste and explore all that is new and exciting in the bars and cocktails from all around the world.
Visitors will be able to taste many different and unique cocktails, created especially for the festival, to observe many new and special serving techniques and even take their unique cocktail glasses home as souvenirs.
Like every year, the festival offers a taste from dozens of various kinds of cocktails expressing the hottest and newest in the spirits world. Many well-known leading brands like Jack Daniels, Martini, Galliano Aperitivo. Matrell, Roberto Cavalli, Schweppes, Tubi 60, Remi Martin, Beefeater, Altos Tequila, Mezcal IBA, Polugar Vodka, Guinnes, Unicum Zwack – and many more – will be represented at the festival.
Among the highlights:
The Perfect Bartender competition from leading cognac brand Martel
New Sake brand release
Hipster alert: A special expert beard and haircut salon will be available at the Jack Daniel's compound
Unique Guinness-based cocktail
Martel SideCar cocktails from a cool motorbike that you can take a picture on
A ticket for 3 cocktails is NIS 89. Visit grape-man.com/cocktails for more details. Or call: 03-518-0533