Israel's Ministry of Tourism Announced an Incoming Tourism Outline
The Minister of Tourism announced that groups of vaccinated tourists will be allowed to enter Israel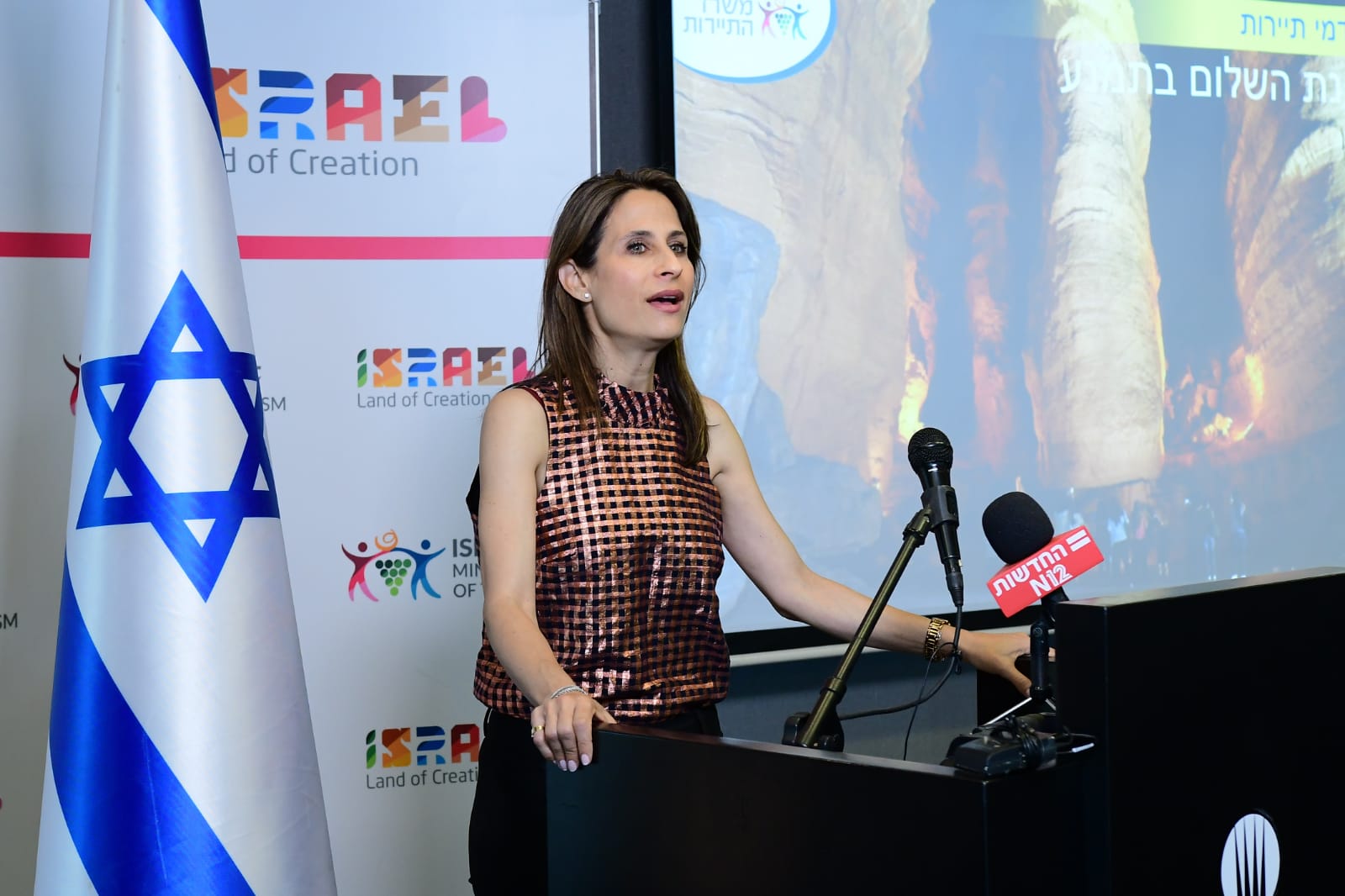 After the vaccination campaign of the State of Israel made Israeli tourists in demand in many countries around the world, Israel is preparing to open incoming tourism. Tourism Minister Orit Farkash HaCohen announced this morning (Tuesday) the steps on the way and announced the entry of tourist groups starting at the end of May. At the same time, the Ministry of Health is assessing the situation in light of the spread of the Indian variant and has recommended postponing the incoming tourism pilot for a month.
Farkash HaCohen presented a campaign designed to market Israel as an inviting and safe country for vaccinated tourists, which will be launched in London, Dubai and New York with huge digital signs. "It's time to take advantage of Israel as a safe target and put it in the game. We agreed with the Ministry of Health last night on FDA-approved vaccines or from the European Union", the Minister of Tourism announced, "Everyone will also undergo a serological test in Israel".
The outline announced by the Minister will include, as of May 23, the entry of organized groups into Israel, from countries that the Ministry of Health will allow, with the Israeli drivers and guides accompanying them being vaccinated or recovering. The first 20 groups will be drawn from "non-red" countries. In
June, the groups will be expanded, and from July, the expansion will also be examined for individual tourists.
The press conference also featured several promotional events designed to attract tourists from around the world, including the "Abraham Accord Cup", a bicycle race to be held in the UAE and Israel, the "Dove of Peace" festival in Timna Park and the Pride Parade. According to the minister, they are already trying to bring in a group of influencers from abroad who will come to the parade.
According to Farkash HaCohen, she is not worried about the Indian variant: "If we work in a managed and supervised outline it should not affect. It should not prevent the opening of tourism because it is a long-term assessment – and if we are not on the field, we lose a relative advantage".