Jerusalem inaugurates Old City Northern Ramparts Walk
The new section allows a bird's-eye view of the Christian and Muslim Quarters and Mount of Olives.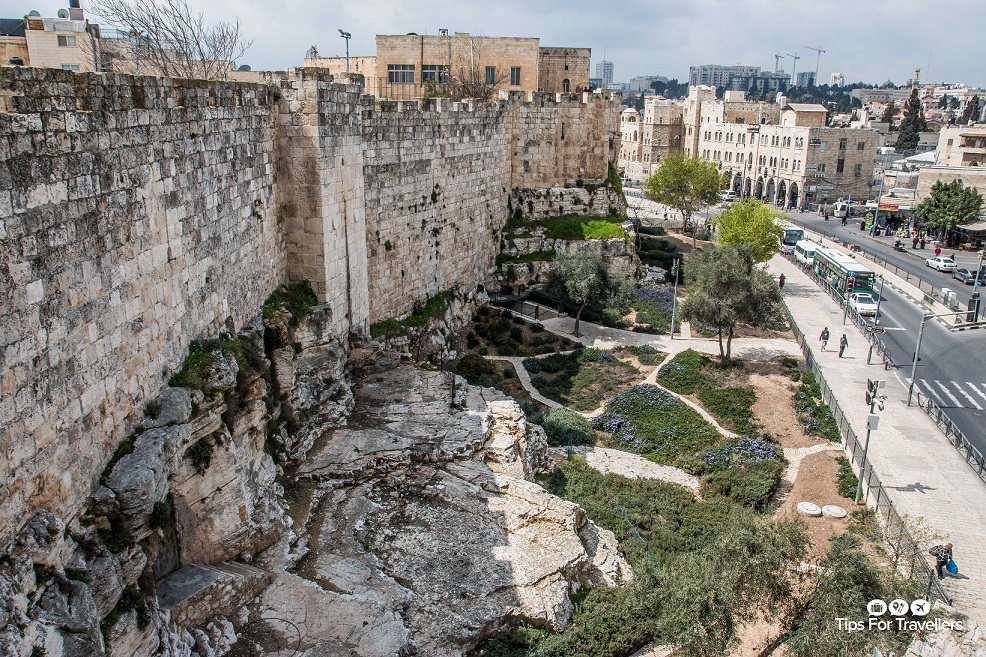 After years of work on the Walls of Jerusalem's Old City, the Northern Ramparts Walk (Wall Promenade) has finally opened. The new section encompassing over half of the Old City to the west, north, and east, allows a bird's-eye view of the Christian and Muslim Quarters and Mount of Olives. Minister of Jerusalem and Heritage MK Ze'ev Elkin cut the ceremonial ribbon. "For years, the Old City of Jerusalem has not realized its tourist potential. The new section will allow the millions of tourists in Jerusalem to experience the city on a route that allows both a view into the Old City and from the walls outward. This project joins tourism projects that will increase the number of visitors each year such as the cable car, accessibility of the Old City alleys and the renovation of the Old City's urban space. The Jerusalem and Heritage Ministry will continue its work to make the Old City a vibrant and attractive place," stated Elkin.
The development was initiated by the Ministry of Jerusalem and Heritage at a cost of NIS 11 million, and undertaken by the East Jerusalem Development Company (PAMI), as part of the policy of the Jerusalem and Heritage Ministry to prepare, develop and rehabilitate excursions in the Old City area.
In the new section, which includes the moat, the Stork Tower and the Lion's Gate, infrastructure work, balustrades, lighting and more have been installed. Facing the the Old City are views of the Muslim Quarter, private homes and public spaces, and the Temple Mount. This section overlooks the A-Sahara neighborhood, Rockefeller Museum, Mount Scopus, Mount of Olives and the Kidron Valley (Jehoshaphat Valley) outside of the Walls.
The promenade on top of the Jerusalem Ramparts Walk was the guards' trail of Ottoman Jerusalem fortifications for some 480 years. Now, the Ramparts Walk is a unique and challenging attraction for the whole family, divided into two routes. This walk is not recommended for people with disabilities or wheelchairs or for those needing assistance with a cane. Young children should be in a carrier since the stairways are narrow and uneven.