King David Hotel General Manager Haim Shkedi retiring after 25 years
Shkedi joined the Dan Hotels in 1977 and held a variety of positions.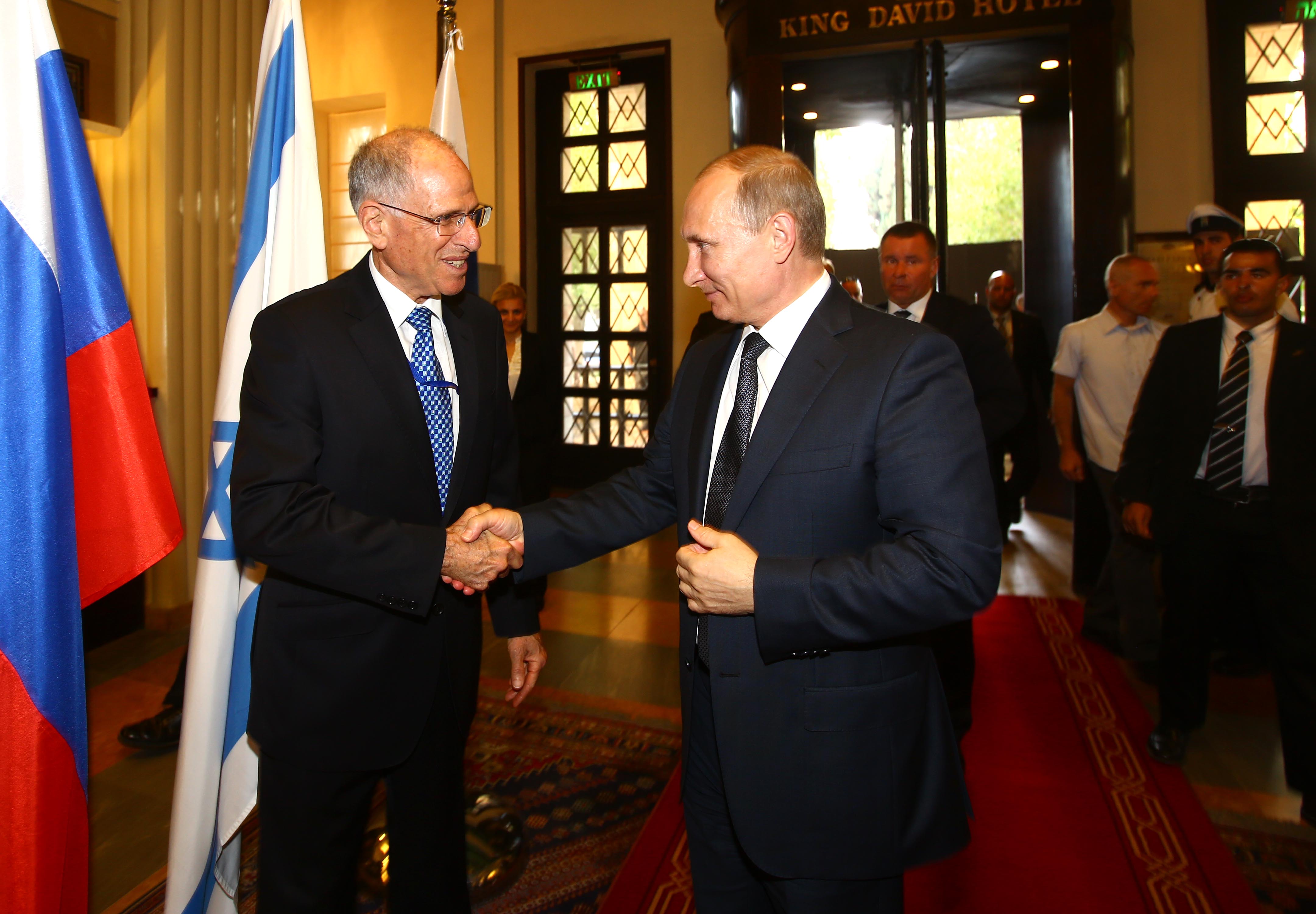 Haim Shkedi, announced this week that, after 43 years with the Dan Hotels, of which 25 years he served as General Manager of the King David Hotel, "I decided it was time to have a rest. I have enjoyed every moment I have spent with the company and especially in the King David, Jerusalem. I would like to thank the Federmann family and Chairman Mr. Michael Federmann, Deputy Chairman Ami Federmann, and CEO Ronen Nissenbaum for the support they have provided, and the trust they have put in me during my time in the company."
Ronen Nissenbaum, Managing Director of Dan Hotels, said, "Haim Shkedi has held the position of General Manger of the King David Hotel for 25 years. It is unusual to find a manager with his vast experience, integrity and kind hearted nature – qualities which have helped the King David Hotel  retain its high level and reputation as being one of the best and most important hotels in the world. For that the Federmann family and I personally thank him very much."
Shkedi joined the Dan Hotels in 1977 and held a variety of positions, including Training Manager, Operations  Manager and General Manager of the Dan Tel Aviv Hotel, culminating in his appointment in 1994 as General Manager of The King David, Jerusalem, the Dan's flagship property. This magnificent establishment is unofficially recognized as the approved hotel for visiting dignitaries – a role it continues to play with great success.
During his years of service at the King David, Shkedi has welcomed many world leaders, kings, presidents, heads of state, and many famous guests to the luxury hotel, including President George W. Bush; George Bush Sr.; Bill Clinton; his wife, Secretary of State Hillary Clinton; German Chancellor Angela Merkel; Russian President Vladimir Putin; French President Emmanuel Macron; King Hussein of Jordan; Anwar Sadat President of Egypt; King of Spain Felipe VI; King of the Netherlands Willem-Alexander; King Philip of Belgium' Prince Charles, British Crown Prince; former French President Nicolas Sarkozy; singer Barbra Streisand; U2 singer Bono; Martha Stewart; British film-star Roger Moore and many others.
Over the past 25 years, the King David Hotel, was regularly selected by Travel & Leisure magazine as one of the world's 500 best hotels, and has been included in the magazine's top ten hotels in Africa and the Middle East for 15 consecutive years. In addition, the King David Hotel was selected by the prestigious organization, The Leading Hotels of the World (of which is it a member) to be among the top ten hotels in the Middle East and Africa for 2019.
In addition, Ronen Nissenbaum, announced today, that Tamir Kobrin will take over the role of General Manager of the King David from July 1, 2020. Tamir Kobrin has over 20 years of experience in luxury hotels around the world and was previously General Manager of Anantara Hotel in Portugal, Leila Palace in Udaipur and Leila Palace in New Delhi, considered to be one of the world's leading luxury hotels.
In the past, Kobrin worked for a short period as a receptionist at the King David Hotel in Jerusalem, so it is exciting for him to come full circle professionally.
Ronen Nissenbaum, added: "I am sure Tamir will greatly assist in promoting the hotel, strengthening the brand and continuing to bolster the luxury hotel market in Jerusalem, which is becoming more and more competitive. We wish Tamar much success in his new position."