Last Preparations for Tourists to Israel
The Minister of Tourism, Yoel Razvozov, toured Ben Gurion Airport today and examined the preparations for the return of tourists to Israel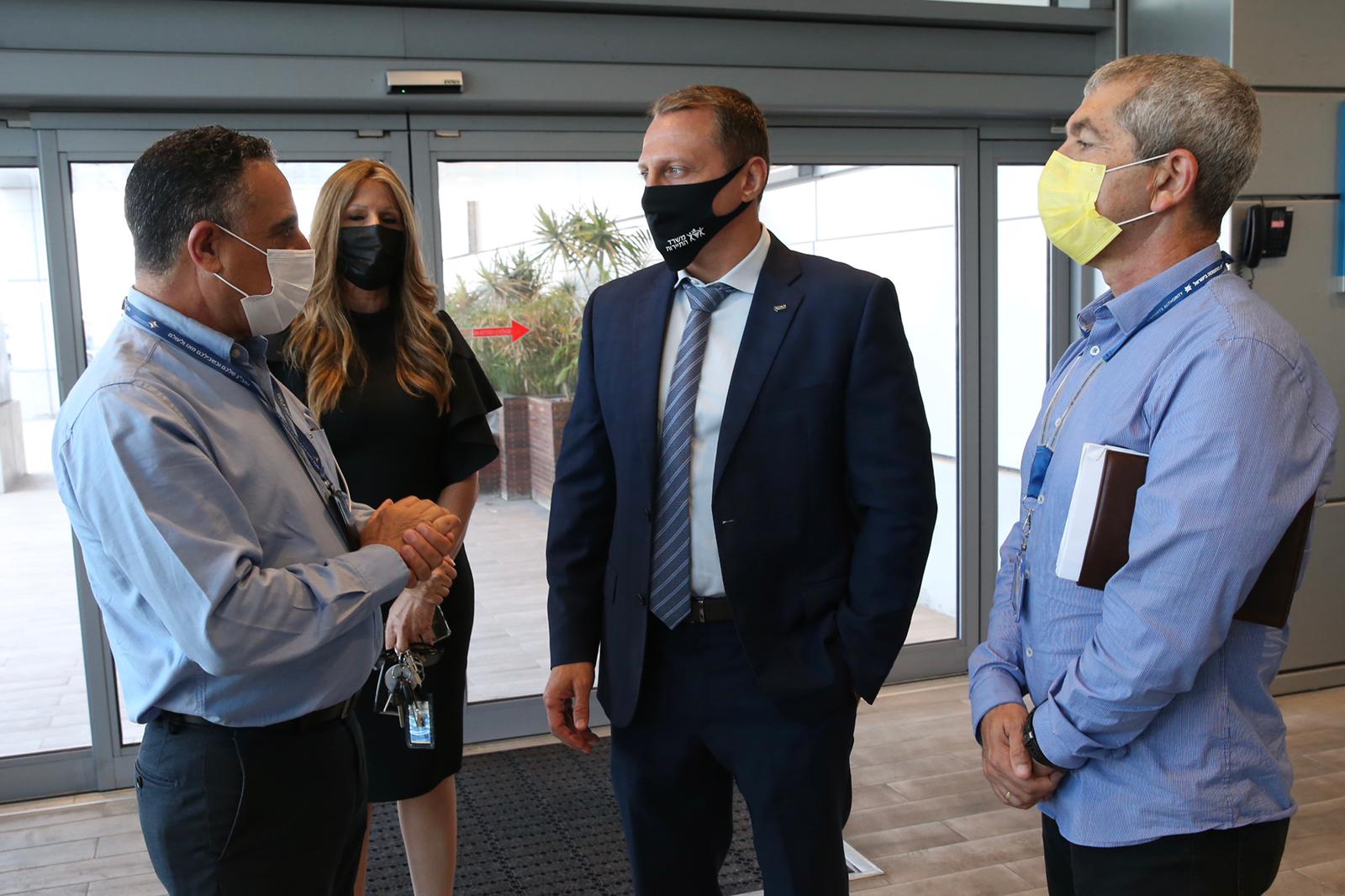 There are and can be found ways in which the tourism industry will return to operation and at the same time the health of Israeli citizens will be preserved
COVID-19 Cabinet member, Minister of Tourism – Yoel Razvozov (Yesh Atid) toured Ben Gurion Airport today, where he examined the entrance to Israel, preparations for the entry of tourists, and visited the Ben Gurion Airport Tourist Office.
The tour is a direct continuation of the discussion that took place yesterday in the COVID-19 Cabinet, in which Minister Razvozov presented the outline for the return of tourists to Israel. The Prime Minister outlines the professional teams that started implementing the return of tourists to the country.
During the tour with Minister Razvozov at Ben Gurion Airport, Ben Gurion Airport Special COVID-19 project general (Maj. Gen.) Roni Noma, officials from the Ministry of Health, Airports Authority and Immigration Authority officials were present, together they discussed the two routes that will allow tourists to enter Israel. One, for those vaccinated with FDA / EMA approved vaccines, who will undergo PCR tests. And a second route for those vaccinated with vaccines that are not approved by the Ministry of Health, and they will undergo chorological tests at a designated compound at Ben Gurion Airport, where the results of the tests will be given to the tourist after about 15 minutes.
Minister Razvozov said after the tour: "There are and can be found ways in which the tourism industry will return to operation and at the same time the health of Israeli citizens will be preserved. I am happy for the government ministers' understanding that tourism must be returned to Israel on August 1st. It should be clear to nothing that any postponement of the due date will require compensation for the disabled tourism industry".