Minister of Tourism Visits Acre
Asaf Zamir made his first tour to Acre as the new Minister of Tourism, accompanied by Acre Mayor Shimon Lankri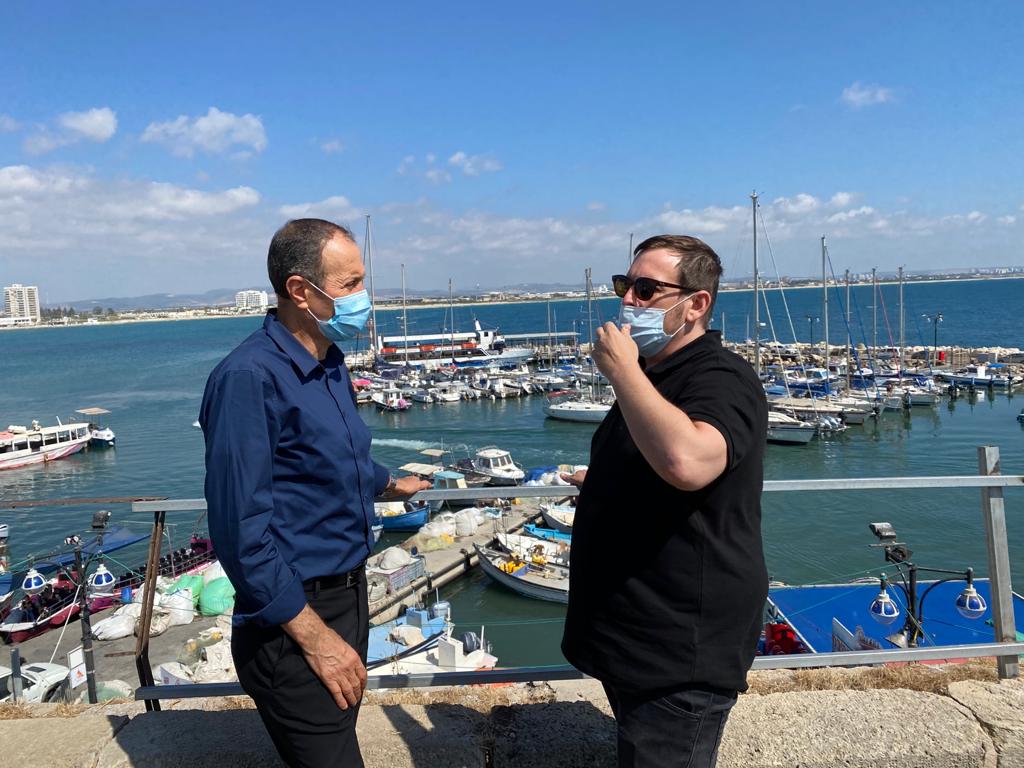 Tourism Minister, Asaf Zamir, accompanied by his Tourism Ministry Director-General, Amit HaLevi, visited Acre over the weekend and took a close look at the progress and development of tourism projects in the city.
Acre Mayor, Shimon Lankari, introduced the Minister to the development of the city in recent years in the field of tourism and environmental expansion, and visited with the Minister at the prestigious Akotika hotel by entrepreneur Meir Davidson, in Khan El Omdan – which is to become a prestigious hotel of the Nakash brothers and the Old Acre Development Company.
At the end of the day, Lankri presented Minister Zamir with the city's new tourism campaign, starring Rosana Rodina, a campaign that encourages tourists to spend a night in the city.
During the tour, Zamir said: "I saw a beautiful city with a very strong leadership. The tourism ministry will be a partner in promoting tourism development in the city, both in the beaches and in the old city, and by increasing the number of hotel rooms in a city, which is a tourist, historical, cultural and culinary center". At the end of the tour, the minister promised to assist the city in promoting ventures.
Shimon Lankri, mayor of Acre: "The minister's idea to hold one of his first tours in the city of Acre is important for strengthening and consolidating the city. This visit is significant and critical these days when the tourism industry is severely hurt".