Miss Universe Arrived at the Dan Hotel in Eilat
Guy Adiran, CEO of the Dan Eilat Hotel, hosted Miss Universe 2021 Andrea Maza from Mexico, who is visiting Israel, ahead of the competition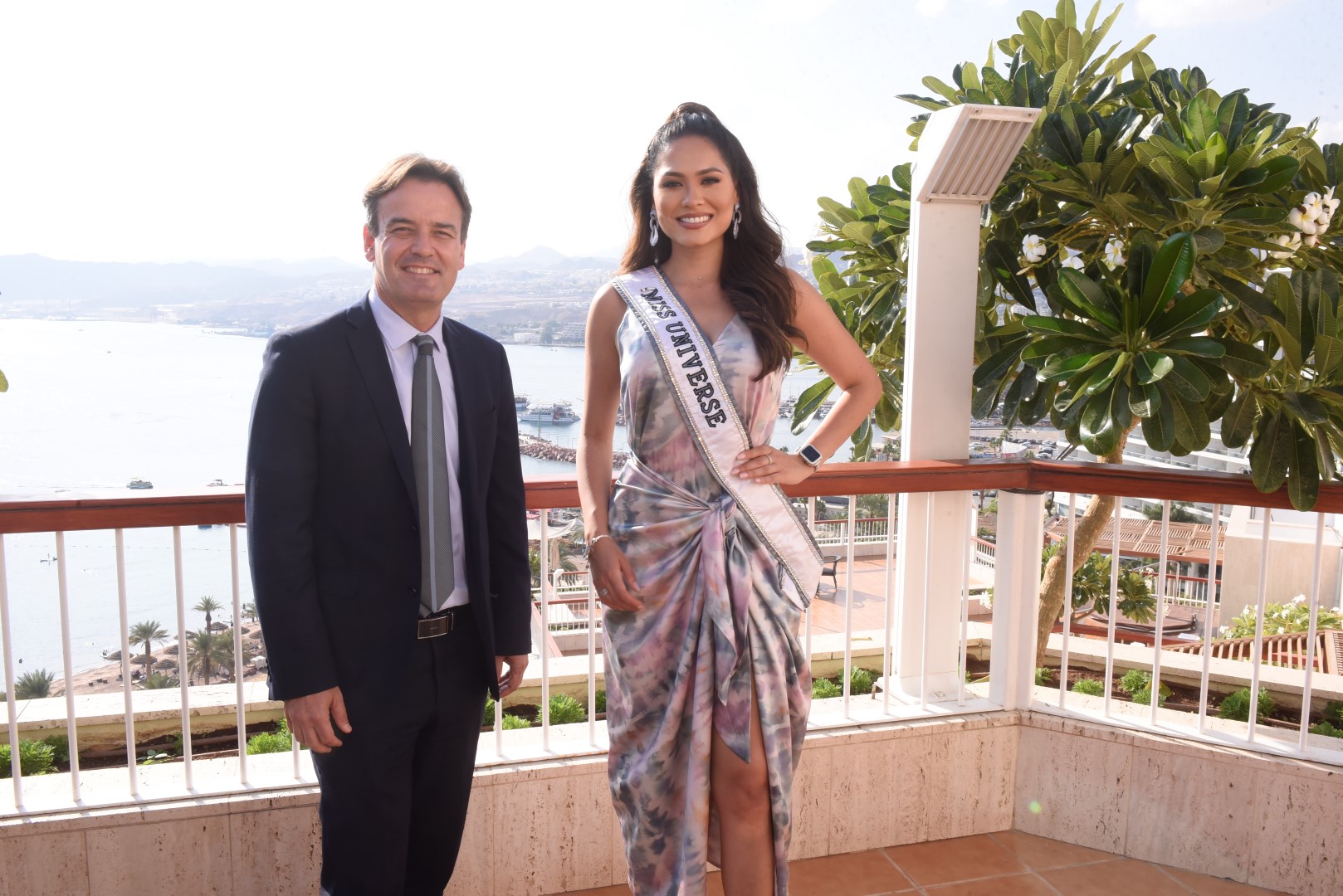 Miss Universe arrived at the Dan Hotel Eilat for photos as part of the competition that will be held in Eilat. Upon arriving at the hotel, Guy Adiran, CEO of Dan Eilat, met her in the lobby and gave her a personal tour of the hotel and accompanied her to the hotel's business lounge on the 14th floor.
In the lounge, Adiran explained to Miss Universe about the location of Eilat and showed her on the one hand Egypt, Jordan and Saudi Arabia… She was very excited and said that she really fell in love with Israel and that she was already waiting to return here again for the competition itself.
In the lounge, Miss Universe enjouyed from the rich buffet. The only request she had was Cafe Americano.
Miss Universe 2021 will be the 70th Miss Universe pageant, to be held on December 12th, 2021, in Eilat, Israel. Andrea Meza of Mexico will crown her successor at the end of the event. The competition will feature the return of Steve Harvey as host and Fox as the official broadcaster of the show after being absent due the uncertainties related to the previous edition.