Netanyahu Kicks Off Israel's COVID-19 Vaccination
As the citizens of Israel begin to vaccinate – Israel will soon begin receiving tourists – as Israel will probably be the first Green Country in the world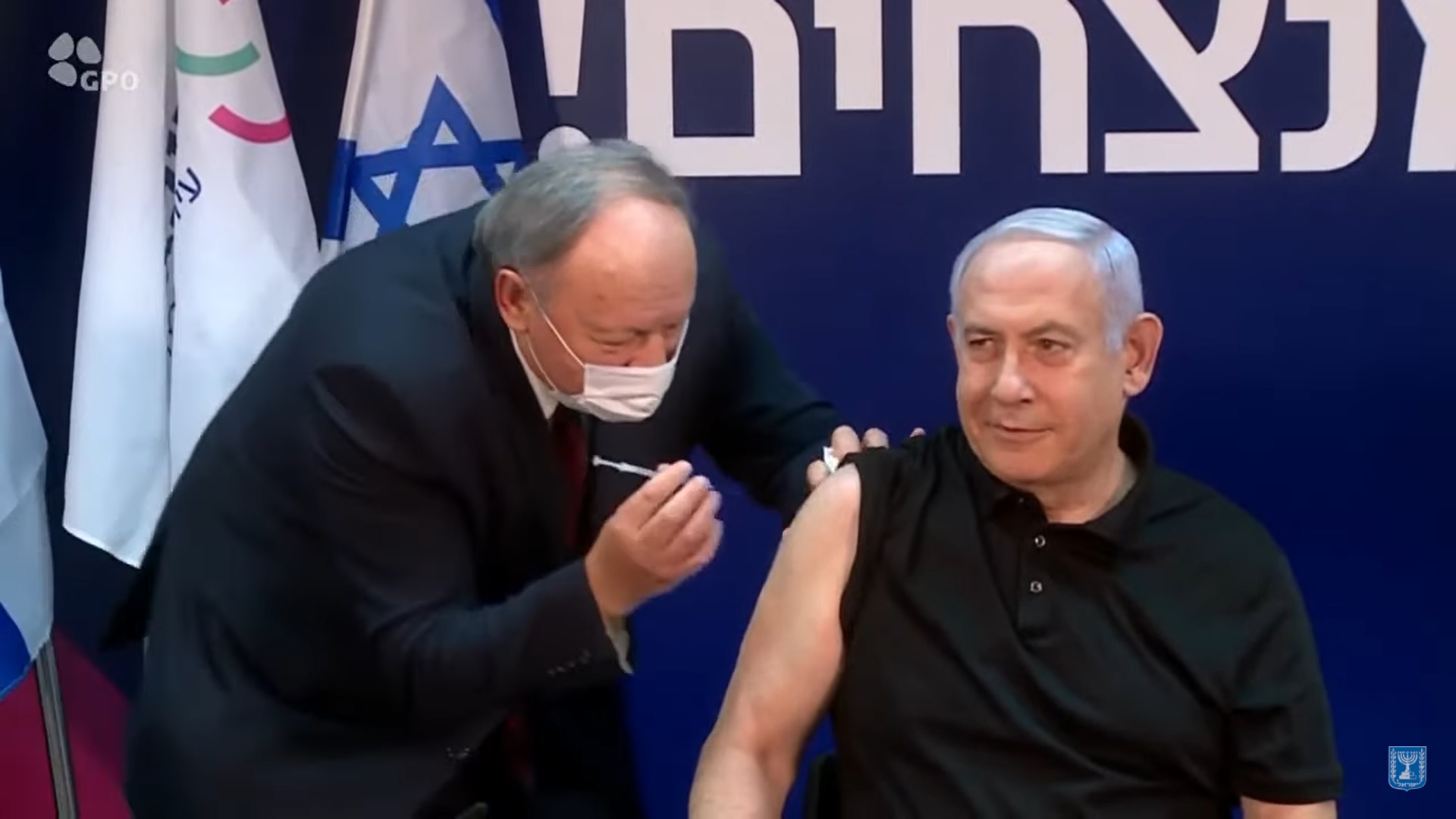 Prime Minister Benjamin Netanyahu and Health Minister Yuli Edelstein received the first doses of the Pfizer COVID-19 vaccine in Israel at an event last night that was live-streamed across Israel as part of the campaign to encourage the public to get vaccinated.
"It's a small shot for a person and a huge step toward the health of us all", the prime minister said.
The leaders were inoculated at Sheba Medical Center, Tel Hashomer by the prime minister's doctor, Dr. Zvi Herman Berkowitz. Netanyahu was jabbed in the right arm. Edelstein was shot in the left arm.
Shortly after the two were vaccinated, they said that they felt "great."
"This is a very big day for the State of Israel," Netanyahu said before receiving the vaccine. "We have been experiencing for almost a year the worst pandemic that humanity has known in the last 100 years and this is the beginning of the exit. We have brought millions of vaccines to our little State of Israel and everyone needs to be vaccinated. I asked to be vaccinated first with Minister Edelstein to set a personal example".
The prime minister vaccination is the first of millions of vaccinations in Israel to be jabbed in the upcoming days, and this will forward Israel to probably be the first completely vaccinated country – A green haven for tourists.
According to data, by the beginning of 2021 – Israel will be one of the first countries in the world to receive incoming tourists, since it is expected that by March 2021, 67% of the Israeli residents will have COVID-19 antigens, therefore it will be a very safe country to travel.