Post COVID-19: Survey for Intent of UAE Citizens to Travel Abroad in 2021
Recipients were asked if they were planning to make an international trip within the next 12 months – Israel is one of the most attractive countries to UAE citizens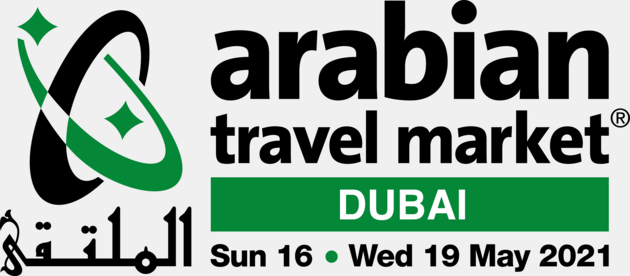 A recent 'Global Holiday Intent' survey conducted by YouGov on behalf of Reed Travel Exhibitions, the organizer of Arabian Travel Market (ATM), has revealed that residents in the UAE and Saudi Arabia are the most likely to make an international trip in 2021.
The poll, which was conducted during October and November 2020, asked recipients if they were planning to make an international trip within the next 12 months and 48% of those polled in the UAE confirmed their intent to travel, with Saudi Arabia coming in a close second with 46% of respondents confirming their intent to travel abroad in 2021.
Danielle Curtis, Exhibition Director ME, Arabian Travel Market, which will take place live at the Dubai World Trade Centre (DWTC) 16-19 May 2021, said: "This survey was conducted before the most recent announcements about COVID-19 vaccines, so in many respects this is even better news for the Middle East's aviation sector. Nearly half of those polled, confirmed that they intended to travel in 2021 and once vaccines have been rolled out around the world, those numbers can only increase. In terms of outbound travel, many expatriates will be looking for a relaxing holiday or hoping to travel home to see family and friends".
While there is much focus in Israel on the UAE as an attractive destination for Israeli tourists, there is less talk about the huge potential for bringing UAE citizens to Israel, especially religious tourists to see the sacred Muslim sites in Jerusalem. The potential becomes even greater when adding Bahrain and Sudan to the equation, not to mention the long list of Arab countries considering normalizing ties with Israel, and then the entire Muslim world.
Israel has a unique and relevant tourist product for the Muslim tourist from Jerusalem, which represents an important Islamic focus and the Temple Mount, which is a heritage site of world importance, through to Al Jazzar Mosque in Akko.
From another point of view, Israel's status as a high-tech nation with offerings of technological developments, for example, in the agricultural and water sectors. In addition to the religious sites, Israel is a western country that can be an excellent entertainment destination for the secular Muslim.
ATM 2021 will play an integral role in Arabian Travel Week and for the first time, a new hybrid format will be in place. This means an additional virtual ATM will be organized to run the following week, which will complement the live event by accommodating visitors who may be unable to travel to Dubai. The inaugural ATM Virtual 2020, attracted 12,000 online attendees from 140 countries, over three days.
Other notable features of Arabian Travel Week will include International Luxury Travel Market Arabia, (ILTM Arabia) and Travel Forward, the travel technology vertical. ATM will also be partnering with Arival, with content covering future trends for tour operators and destination managers.
Other highlights will include Buyers Forums dedicated to key source markets including Saudi Arabia, India and China plus a virtual digital influencers' speed networking session, a hotel summit and a responsible tourism program.
ATM generally welcomes thousands of travel trade professionals from more than 150 countries and is considered a barometer for the Middle East and North Africa tourism sector. As such DWTC has set out to provide a touchless and seamless experience.