Rosh Hanikra tourist site offers new audio guide
Don't miss this fabulous attraction!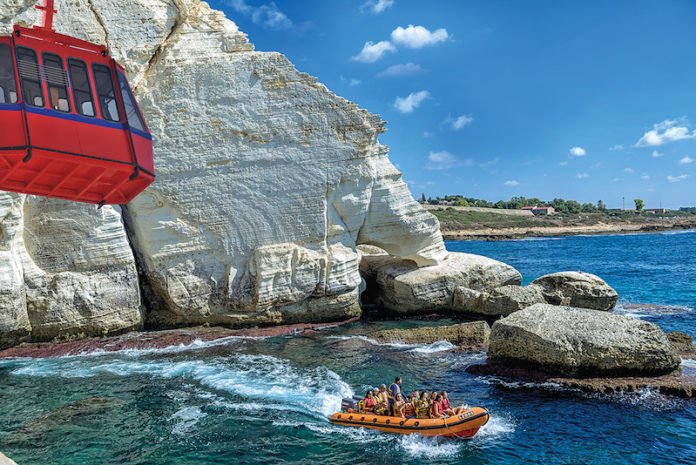 Rosh Hanikra, located in Israel's northwestern most corner, is now offering visitors a new audio guide in five languages: Hebrew, English, Spanish, Russian, and French.
Visitors to the site pass through 12 stations where they can listen to information about the history of the area, its unique geology and the surrounding nature.
Rentals for the audio guide are NIS 10 per person.
See: www.rosh-hanikra.com for more information.