Tel Aviv Convention Center
Founded in the 1920s, the Tel Aviv Convention Center has resided at its permanent location on Rokach Blvd., since the 1960s, where it stands surrounded by ornamental gardens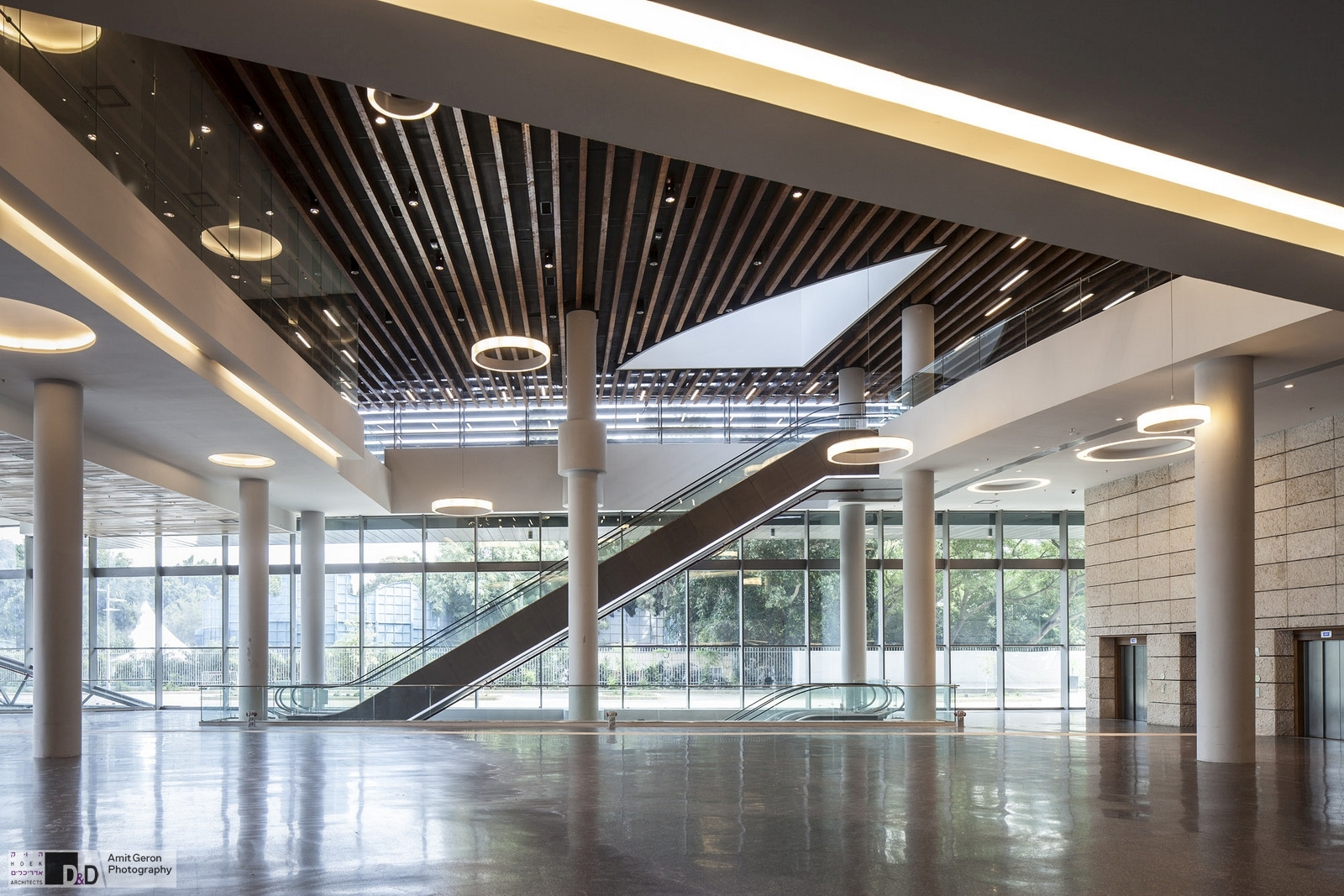 "We are the largest and most contemporary exhibition center in Israel, a space spanning 50,000 square meters across flexible exhibition halls and expansive outdoor space," says CEO of the Tel Aviv Convention Center, Tamir Dayan
Founded in the 1920s, the Tel Aviv Convention Center has resided at its permanent location on Rokach Blvd., since the 1960s, where it stands surrounded by ornamental gardens and green landscapes.
"We are the largest and most contemporary exhibition center in Israel, a space spanning 50,000 square meters across flexible exhibition halls and expansive outdoor space," says CEO of the Tel Aviv Convention Center, Tamir Dayan. "Our most recently constructed section is Pavilion 2, which was erected two years ago, covering 6,000 square meters and surpassing international standards in terms of modernity, technology and security." All halls and pavilions on site are operated by a centralized control panel and offer smart technology, Wifi with individual hotspots and fiber optic speed, monitored air conditioning, pay by mobile parking and onsite registration.
International Operations & Marketing
"The International Operations department was launched earlier in the year with the idea to implement new strategies that will allow us to branch out into further international markets," says Tamar Maron Kosher, International Operations Manager. "The goal of our department is to increase the number of international events held across the center by demonstrating the added value to incoming visitors and the additional benefit of enjoying Tel Aviv's vibrancy in their spare time."
The Tel Aviv Convention Center has increased its presence at international MICE fairs, such as IMEX, and has started to expand into new markets. "We have witnessed a rise in the Chinese business market and the potential for further growth," says Maron Kosher. "We had the pleasure recently of hosting the Guangdong Board of Investment Promotion's convention, and it was a great first experience for us, a market we foresee as continuing to flourish as we continue our promotional efforts abroad."
Exhibitions, Events and More
The complex hosts over 400 events annually, attended by more than 2.5 million local and international visitors, for:
Local and international exhibitions, for both professional audiences and the general public
Business events, for commercial companies, public entities, conferences and lectures, workshops, meetings, presentations product launches and services, filming, fashion shows and other events
Private events, including tailor-made weddings, parties and other celebrations
Musical performances, for concerts, performances and other shows
"Whilst our indoor venues work well to cater to the needs of individualized conferences and conventions, our outdoor spaces are equally ideal for festivals and parties of all denominations," says Dayan, adding: "Israel is known as a country of high tech, and this is translated within each and every facet of our event spaces. They are innovative, technology driven and flexible to all needs, great or small."
Visitors
"Many attendees are invited through embassies or local representatives in leading fields, and it's a testament to how well regarded our services are. We have many high profile visitors attending events at the center, including CEOs and people in government from across the globe, and safety, as always, is paramount," outlines Dayan. "Our security is second to none, with over 300 cameras on sites and a continual flow of communication between buildings and departments."
The site contains 2,200 parking spaces, with a further 2,000 spots at Ganei Yehoshua Park nearby, with direct access to the center via main roads, train lines and bus links. "We are situated in the center of the city, close to major hotels, sites and attractions, affording our visits the opportunity to experience everything Tel Aviv has to offer in their spare time, overall a preferred destination to combine work and play," states Dayan. "Our availability changes seasonally, and we suggest that larger spaces, such as Hall 10, Pavilion 1 and Pavilion 2, are booked in advance, even up to two to four years ahead of large-scale events."
Future Plans
A construction plan has been initiated to introduce 150,000m² of grounds at the Tel Aviv Convention Center, to be rolled out over the coming years, including an on-site business hotel with 400 rooms, additional pavilions, an international conference and events center and a recreation and entertainment complex.