Tel Aviv's cultural scene is hotter than ever
Here are just a few of the events taking place in the coming months in the Mediterranean city that never sleeps.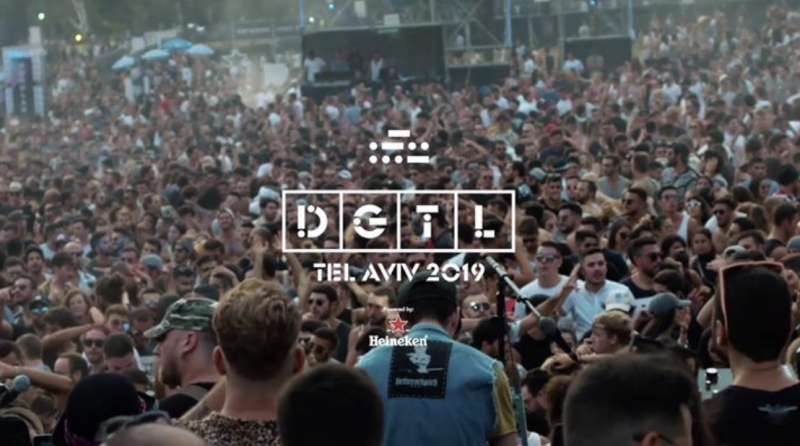 The city of Tel Aviv is filling the next few months with numerous culturally enriched events and festivals. Below, is a summary of some of those events.
OFFF Tel Aviv, Visual Design Festival
September 22-23, 2019
Tel Aviv Museum of Art, Shaul Hamelekh 27

The highly acclaimed design festival, Offf, is coming to Tel Aviv once again. Nineteen years ago, Offf was born in Barcelona, Spain. Today, it has become a popular innovation and creativity festival worldwide. The event, hosted at the Tel Aviv Museum of Art, will offer a series of conferences, workshops, performances, and activities but most of all- will serve as a meeting point for collaborators and cultural commotion. Creators, students and emerging talents are invited to get together, get inspired and share new interests at this vibrant two-day festival
Press Inquiries: Info@offftlv.com (press access will only be granted after a confirmation email by the organizers)
BPM FESTIVAL
September 30, 2019
Gane Yehoshua (HaYarkon Park), Tel Aviv Globally praised for presenting cutting edge underground dance music lineups, The BPM Festival Tel Aviv will see the world-renowned famous festival bring together an eclectic lineup of leading house and techno acts. Making its Israeli debut at HaYarkon Park, the open-air day into night event will feature Acid Pauli, me (live), Danny Tenaglia, DJ Koze, Honey Dijon, Mano Le Tough, Petre Inspirescu, Sasha, and more. Festival-goers can expect top level production for a new exciting chapter in HaYarkon Park's storied musical history.
Press Inquiries: Avi@musictlv.com
DGTL FESTIVAL
October 14, 2019
Gane Yehoshua (HaYarkon Park), Tel Aviv DGTL festival is bringing top DJs to Tel Aviv's HaYarkon Park this October. DGTL started in Amsterdam and is also taking place in Barcelona, Santiago, Madrid and Sao Paulo. Besides the focus on music, the festival brings a mix of unique art installations and revolutionary sustainability projects. DGTL's mission is to become the world's first circular festival by 2020, which includes being completely waste- and emission free.
Press Inquiries: moran@moranpaz.com