Tel Aviv's Restaurants and Bars to Reopen Next Week
Restaurants, bars and clubs will reopen next Wednesday, May 27th, but some restrictions will remain in force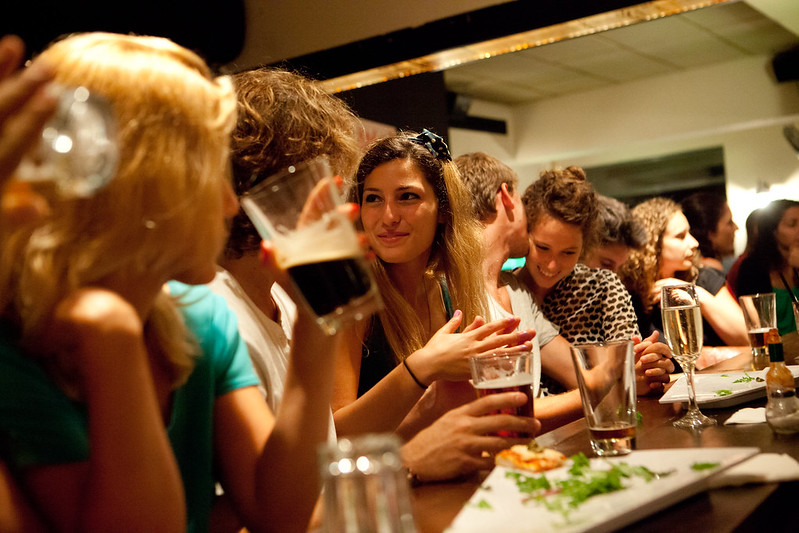 Tel Aviv's restaurants, bars and clubs will reopen next Wednesday, May 27th. The reopening was agreed at a meeting with senior representatives of the Ministry of Health, Ministry of Finance, the Tel Aviv Municipality and the restaurants organization.
Understandings were reached about restrictions that will remain in force after the reopening. Among other things no live performances will be allowed, although DJs will be permitted to play music. Establishments with room for up to 100 can be 100% full but places with room for over 100 can only be 85% full.
Regarding seating there must be one meter between seats and one and a half meters between tables. Waiting staff will be required to wear masks but can clear tables and serve food. Establishment must take the temperatures of customers before allowing entry and items on the table such as salt and pepper must be kept clean and disinfected.
Tel Aviv, "the nonstop city", is famous for its wide variety of world-class restaurants, offering traditional Israeli dishes as well as international fare. With more than 100 sushi restaurants, it is the third highest concentration in the world, do business in the city.
With Tel Aviv's beaches also allowed to reopen, last Wednesday morning, and marked the start of bathing season, as part of the state's gradual return to routine.