Tender to Operate Tourist Attractions in the Terminal Park in Eilat
Eilat Municipality, through the Economic Company, announces first tender to operate tourist attractions in the area of the city's evacuated airport • The park will be enjoy an investment of 170 million ILS and is expected to open in two years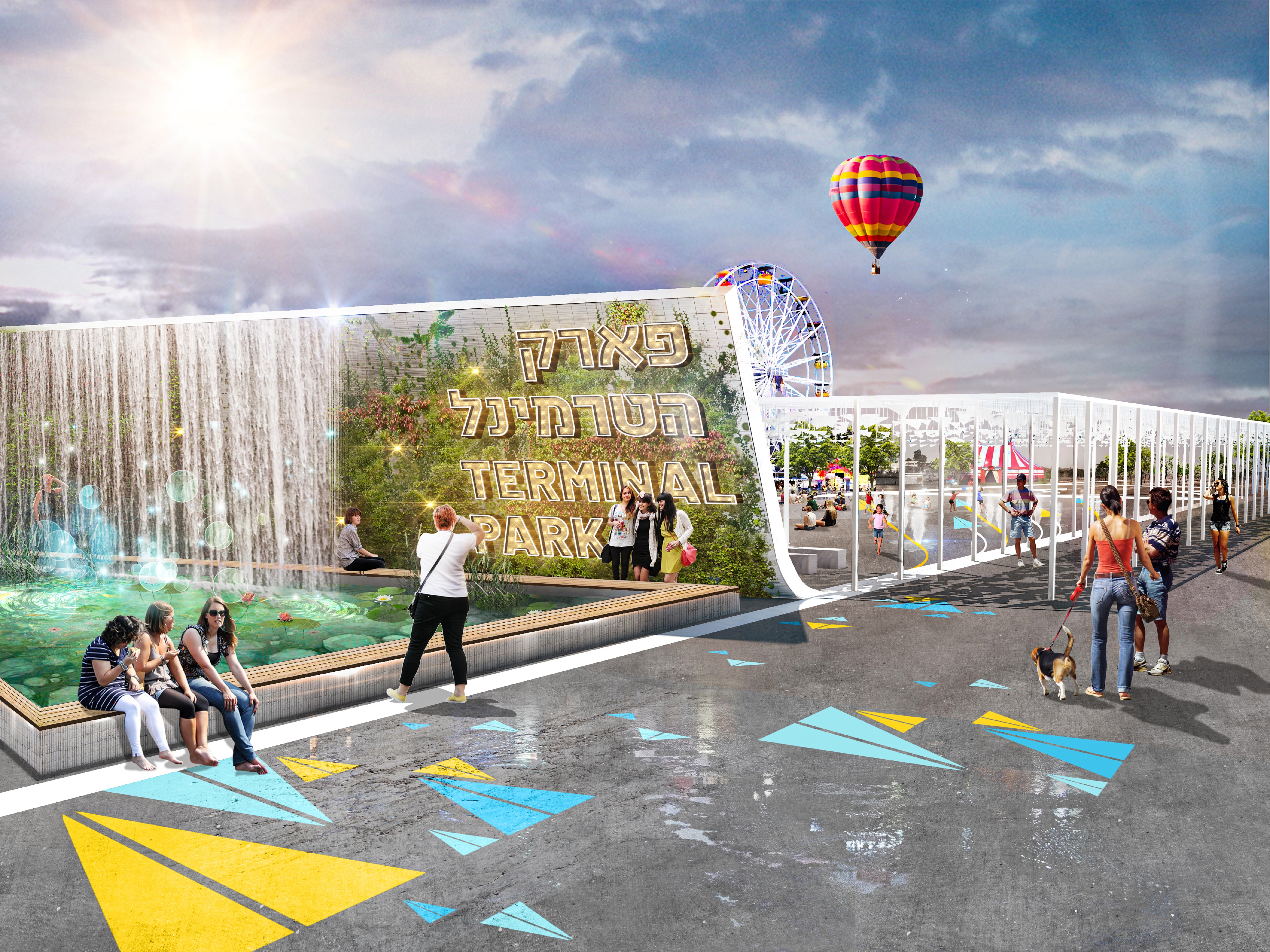 The first tender in Terminal Park in Eilat has launched: The municipality, through the Eilat Economic Society (MKA), published a tender for the operation of tourist attractions in the park to be set up at the evacuated airport complex in Eilat. This is a tender for the construction and operation of attractions in the area of about 14 dunams in the south of the field and for a period of 10 years.
The huge park, Israel's largest, with an investment of 170 million ILS, will feature tourist attractions such as a hot air balloon, giant Ferris Wheel, wave pool, water park, motor park, ninja compound, extreme complex, car museum, dining market, carnival complex, extreme water slides , inflatable and gym-bury park, rope park, virtual reality, circus, collision cars, surf simulator, ball pool and more. In addition, an innovative performances and festivals complex will be built from from recycled containers, an urban cultural center, a museum, a low-cost hotel, a camping area and more.
The bidders are invited to submit bids in the Pre-Qualification Procedure as a condition for participation in the tender, and those who successfully fulfill all of their conditions will be eligible to participate in the second part of the tender and submit bids within it. A bidding meeting will take place on June 15, and the deadline for bidding is July 6 at 2 p.m. The proposals must be submitted by hand only at the company's offices.
The terminal park plan covers 70 dunams, development work has already begun in the area about a year after the Eilat airport evacuation, while road construction has begun to connect the city center to the terminal area. The park is expected to be ready in about two years.