The Israel Incoming Tour Operators Association Announces Outlines for the Entry of Tourists
After most of the population in Israel is vaccinated by the end of March, tourists should be allowed to enter Israel starting in April, upon presentation of a vaccine permit or a negative COVID-19 test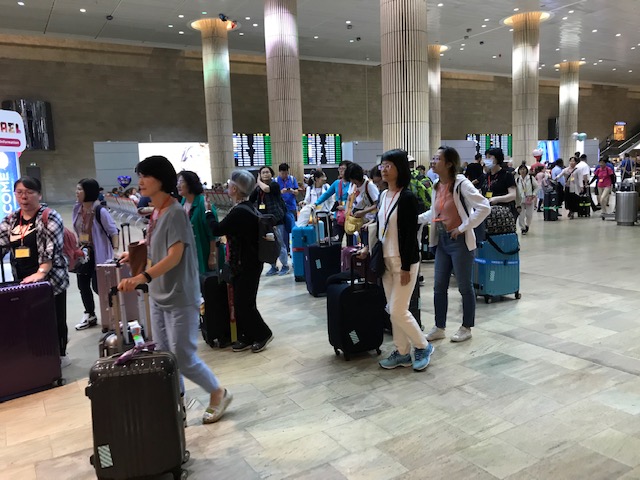 The Israel Incoming Tour Operators Association is announcing the main outlines of the planned outline for the entry of tourists from green countries into Israel to its members and colleagues abroad.
Yossi Fatael, General Manager of the Association: "The inaction in preparing and publishing abroad the future plan for the entry of tourists into Israel is an expensive omission that will cost tens of thousands of jobs. In our opinion, after most of the population in the country is vaccinated by the end of March, tourists should be allowed to enter Israel starting in April, upon presentation of a vaccine permit or a negative COVID-19 test.
The tourist traffic in the country will be according to an outline approved by the professional levels in the Ministry of Health and has been forgotten on the table of Health Minister Mr. Yuli Edelstein.
The outline for tourist traffic ensures a particularly low level of health risk for both tourists and Israelis even before vaccinations.
About 20% of jobs in the periphery depend on organized tourism from abroad.
In order to allow economic oxygen in April, the outline must be published now and the organizers of inbound tourism must be allowed to start marketing Israel immediately, so that the traffic can resume in April.
Israel has a golden opportunity for an excellent image campaign as it is the first country in the world to vaccinate the majority of the population. Not using this image treasure is a costly and unnecessary omission.